Achieve Your Dreams Faster by Being a "Just-in-Time" Social Media Writer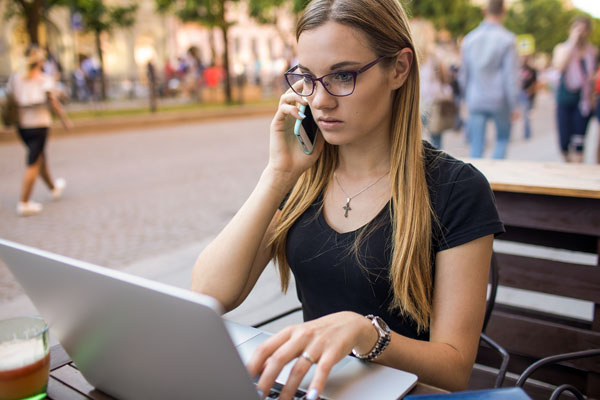 There's one writing skill which all but guarantees you a continuous flow of income from every client you work with.
Every month. Like clockwork.
I'm not talking about writing sales copy.
Or writing web content.
I'm not even talking about being an expert at writing emails or e-newsletters.
I'm talking about being a social media writer.
In today's market, being a trained social media writer is like having a copywriting superpower.
Even from a standing start, you'll be able to achieve success a lot faster than you might think.
How does this work?
There are three powerful reasons why being a social media writer works in your favor.
#1 – Social media is huge, fast-moving, and
growing fast.
Social media is eating the digital marketing world.
Even if companies don't want social media to sit at the center of their marketing plans, they have no choice.
Platforms like Facebook, YouTube and Twitter own a massive amount of the public's attention.
This is doubly true when you look at how people use smartphones.
Smartphone use is going through the roof, and people don't use their phones to struggle through traditional websites. The screen is way too small for that.
Instead, they spend their time on their favorite social media channels.
Put simply, if companies want to get their sales messages in front of their audience, they need to go where people are spending most of their time.
On social media.
As a result, companies are having to feed their social media channels with more and more content in the form of updates, tweets and new video clips.
And, that means the demand for skilled social media writers is growing at an exponential rate right now.
#2 – Creating "just-in-time" social media content makes you a must-have resource.
Companies plan their marketing months in advance.
Product launches, seasonal sales, special offers … they're all planned ahead of time. That means they can often manage the workflow efficiently and internally, having their in-house creatives and writers get the work done on time.
But, social media isn't like that.
It's the medium of NOW.
There's only so far you can plan ahead.
Social media depends on "just-in-time" delivery of what's happening in the news today. What people are saying about a particular brand today. And, what your clients want to post, tweet or update about today.
Most companies aren't set up for the creation of "just-in-time" social media content.
That's why there's so much demand for outside, freelance help.
They need someone who can turn on a dime, respond quickly and give them the content they need right now.
#3 – Being a "just-in-time" content creator ensures you get paid well, every month, automatically.
Think about it for a minute.
If the marketing manager in a company is working with a team that's tasked with a long-term project … like a big launch that's six months down the road … they'll maybe have contact with those team members once every couple of weeks.
But you … you're their "just-in-time" content creator for social media.
Your work and contributions are visible to them every single day. They may even be in contact with you most days.
And, the more they rely on you, the more you can ask in return.
At the top of your list will be a request to be put on a monthly retainer.
Being on retainer means you get an agreed-upon fee, every single month. This is the holy grail of freelancing. It cures the whole feast or famine issue.
And, it totally makes sense to ask for a retainer deal, because social media work never stops, or even pauses.
It's not like writing a sales letter, where the job is done once your copy is approved. Social media marketing jobs don't have end dates.
This means you can keep your clients indefinitely.
And, the income keeps flowing automatically, month by month.
Wrapping it up …
Companies don't have a choice.
They never even saw it coming.
They never anticipated social media would become such a big part of the digital marketing landscape.
And, they definitely didn't plan for the need to come up with a continuous flow of "just-in-time" copy and content.
That's why this represents such a great opportunity.
As a trained social media writer and marketer, you can offer a service companies absolutely need, right now.
And, because social media never sleeps or slows down, the contracts you get will almost always be open-ended.
That's why you can negotiate those retainer deals.
Bottom line … there's a wide-open opportunity right now for social media writers who can deliver "just-in-time" copy and content.

How to Make Money as a Social Media Marketing Expert
Everything you need to know to become a social media marketing expert, as well as four different ways to make money using that expertise. Learn More »

Published: March 13, 2019