Bob Bly May Change the Direction of Your Writing Career — FOREVER!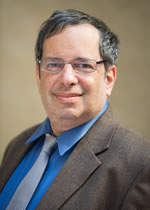 Known as "America's Top Copywriter," Bob Bly is a legend in the copywriting industry with more than 35 years of experience in Business-to-Business, tech, and direct marketing.
And we're so excited he's coming back to present at Bootcamp this May!
A master of getting clients and business-building, Bob has written copy for over 100 clients … his articles have appeared in numerous publications … and he's authored more than 90 books, including The Complete Idiot's Guide to Direct Marketing and The Copywriter's Handbook. He's also been voted AWAI's Copywriter of the Year, and The Direct Marketing Association awarded him the Gold ECHO.
Bob has always been extremely generous in sharing his expertise with aspiring copywriters, marketers, and entrepreneurs. He's even hired at least a dozen AWAI members to help him in his own publishing ventures!
And at Bootcamp 2019, he'll share his expert insights during his presentation, "10 Action Steps to Achieving Freelance Copywriting Success that Lasts a Lifetime."
If you're not yet signed up for AWAI's 2019 Bootcamp, happening May 14-17, you need to do so now …
The price only goes up the longer you wait. And it's very close to being sold out!
>> Check out the details here now
Published: March 28, 2019