Dan Kennedy Will Tell It to You Straight: There's Big Money to Be Had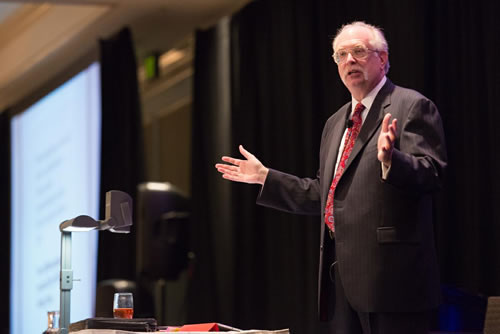 When Dan Kennedy talks, people listen.
That's because he's a multimillionaire serial entrepreneur, one of the highest-paid direct-response copywriters in the world; and a sought-after speaker, seminar leader, and author.
And we're thrilled to welcome him back to our stage at Bootcamp this May! He'll be talking about "The Business of Copywriting."
One of Dan's most well-known books is No B.S. Marketing to the Affluent: No Holds Barred, Take No Prisoners, Guide to Getting Really Rich.
And that's exactly what you can expect from him: a no B.S. approach to taking your career from copywriter (order-taker) to trusted marketing advisor … a highly paid consultant.
Keep in mind that many clients don't actually know how copywriting works. You can use this to your advantage, as Dan will show you in his high-energy, "one of a kind" presentation style.
If you're not yet signed up for Bootcamp, now is the time. You'll have the opportunity to see and rub elbows with Dan Kennedy and more than two dozen other marketing and copywriting experts.
Go here for all the details about AWAI's 2019 Bootcamp being held May 14-17 in Delray Beach, Florida and to find out how to reserve your seat.
Published: March 14, 2019