Get Ready for a Big A-ha Moment as
Henry Bingaman Demystifies the
"Big Idea" His Way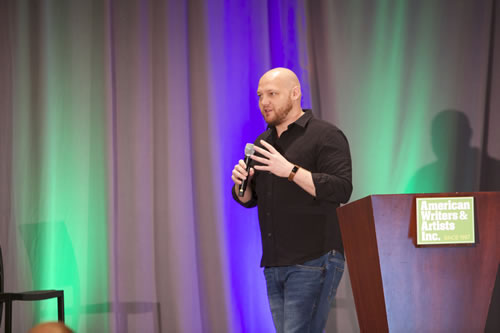 I'm very excited to tell you about Henry Bingaman and what you'll learn from him at Bootcamp in May.
When Henry first attended Web Intensive in 2009, he was just starting out as an AWAI member, hoping to make a switch from his job as a flight attendant. He took one more flight after the event, and then jumped in to copywriting with both feet after realizing he'd be making more money, doing what he loved, within a year.
Since then, we've seen him soar to dizzying heights as a copywriter.
Henry has become one of the most brilliant writing talents in our industry, writing show-stopping controls for Natural Health Sherpa and Agora's Money Map Press. His promotions, including "Neural Imprinting," "Infinite Power Nano Grid," and "One Device to End All Devices," have generated hundreds of millions of dollars in revenues — and many millions in royalties.
As a sought-after speaker, coach, and copywriter, Henry has generated over $100 million in sales for his clients. His technique for deconstructing copy, identifying its weakest and strongest components, and reassembling a laser-focused, hyper effective sales message is one of the first truly revolutionary approaches to copy in two decades.
At Bootcamp, he'll share, "The Psychology of a Big Idea: 5 Ways to Write Blockbuster Ads." Can't wait!
If you're not yet signed up for Bootcamp — now is the time! You'll want to grab your seat before we're officially sold out. Check out all the details here, while there are still spots available.
Published: March 13, 2019