How Moore's Law Launched a $335 Billion Industry (One That Needs You)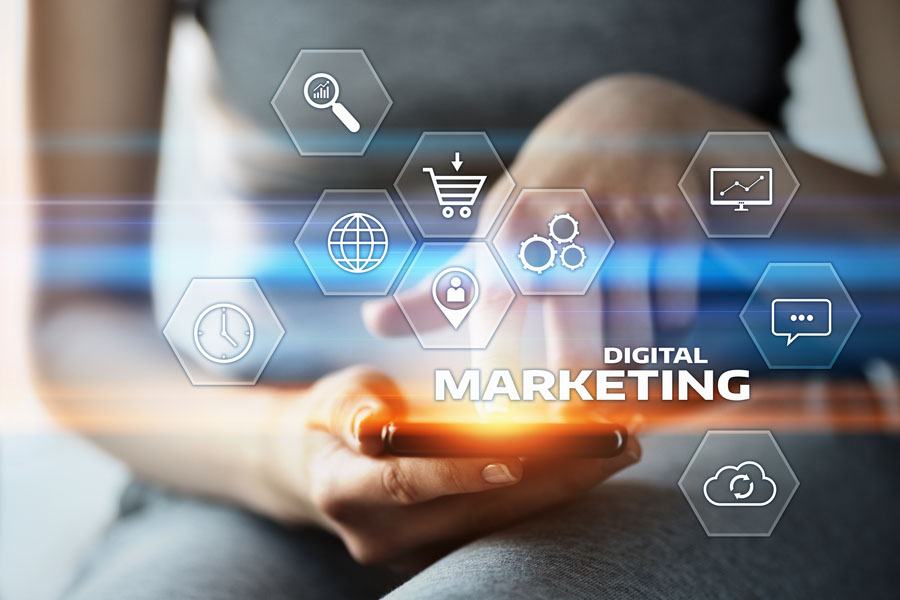 It doesn't work anymore. It's dead.
At least that's what Jensen Huang, CEO of the technology firm Nvidia thinks about Moore's Law.
But other experts aren't so sure he's right.
Especially Intel's former CEO Brian Krzanich. Brian says, "I've been in this industry for 34 years and I've heard the death of Moore's Law more times than anything else in my career. I can tell you it's alive and well."
Of course, you'd expect a top executive from Intel to defend the company founder's philosophy on computer processing speeds. And that founder is none other than Gordon Moore.
Whether experts agree on his philosophy or not, there is no doubt Moore is considered a technology genius.
It all started in 1954, when he earned a PhD in physics from the California Institute of Technology. After graduating, he was hired by John Hopkins University to work in their Applied Physics laboratory.
His job was simple: Analyze the physical chemistry of solid rocket propellants used in anti-aircraft cruise missiles. A lot of that work was done on computers.
Perhaps that's where his passion for computer technology was born. In 1956, Moore returned to California to work at the newly formed Shockley Semiconductor Laboratory, under the guidance of William Shockley, a Nobel Prize-winning inventor of the transistor.
That experience gave Moore a deep understanding of how computers processed information and ways to manufacture them so they operated with lightning-fast speed.
In 1968, Moore used that experience to team up with his friend and colleague, Robert Noyce to form their own computer chip manufacturing company, Intel.
Not many people heard of Intel until it became a household name with its famous 1990 ad campaign anchored around two words, "Intel Inside." That propelled the company into a tech giant, which is now one of the largest chip producers in the world, with annual revenues of $70 billion.
It was during an interview for the journal, Electronics that Moore was asked what he thought would likely be the future of computer technology over the next decade. His answer: The number of transistors needed on a computer's circuit board would roughly double every two years.
That single prediction became known as Moore's Law, which has guided the computer industry for the past six decades.
Moore based his prediction on the two observations: (1) the need for computers would continually rise, and (2) the costs associated with manufacturing computer chips would go down.
But as demand for mobile devices like iPads, tablets, and smartphones has skyrocketed, the cost to make them hasn't gone down. In fact, it's gone up … way up.
Just how much? Well, here's just one example.
The Globalfoundries chip plant, which was built in upstate New York, cost the company a whopping $6 billion to construct. And when the R&D facility is finished, it will add another $8 billion in construction cost.
That's $14 billion in construction alone. Yet we haven't factored in how they have to pay employees, including researchers and scientists who design the more sophisticated chips computers require these days.
And it's because costs have far exceeded demand that Jensen Huang of Nvidia says Moore's Law is out-of-date. But just who is Huang and why does his opinion matter?
Because like Moore, Huang also owns a chip processor manufacturing company. His company makes graphic processors used in computer gaming systems, which is now one of the fastest-growing segments of the computer industry, raking up $28 billion in total revenues last year.
And because the processors his company makes are so darn good, they're now being used in computers designated for Corporate America.
While Huang's company makes some of the best processors and generates $3 billion in sales, it had a rocky start. In fact, just after two years of being in business, the company was a $10 million failure.
But Huang says there are a few things you can learn from failure, and in just a few minutes, I'll share them with you … But first, let's talking about another segment of the computer industry that has been on upward trend for over 15 years: Web copywriting.
What's been this upward trend? Online users. In fact, the number of people going online these days is huge. As of January 1, 2019, there were 4,100,667,287 internet users compared to the 3.4 billion recorded at the end of 2016.
All of those users are looking for information. Google now processes over 7 billion worldwide search queries every day. With that many people hunting for information, it's no wonder web copywriting is in such demand.
In fact, eMarketer reports that companies around the globe will spend $335 BILLION in online marketing by 2020.
Here's more good news. With the proper training and guidance (you can get that here), you could easily add web copywriting to your repertoire of writing services.
One thing you'll like about web copywriting is how well it pays. Here's a sampling of the projects clients need and fees you can charge:
Homepage copy: $450 to $4,500
Subscription pages: $450 to $4,500
Information pages: $150 to $750
Landing pages: $450 to $1,000
Blogs: $50-$500 per post
Website copy: $1,000 to $3,500
Plus, another neat thing about web copywriting is you don't have to learn to write all the different types of assignments to land a client. You can start with one project type as a way to get your "foot in the door" and learn others as you go.
That's because once you learn a few key principles of writing for the Web, you'll know what's necessary to do the entire gambit of web-writing projects.
And finding clients … well, that's probably one of the easiest parts of being a web copywriter. Since these days, a business can't survive without an online presence, clients are literally everywhere … including your hometown.
With this many clients at your fingertips, you have the opportunity to structure your web copywriting business any way you want … starting out slowly or jumping right in.
Either way you choose, you'll be able to generate a handsome income. So if you're ready to get a piece of the action, there's no better time than now to be a web copywriter.
A final note … It's okay to fail. Two years after founding his company, Huang's dream turned to a nightmare. He had to lay off more than half of his employees, and his company was dubbed a "$10 million failure." But two years later, he turned it all around and in just four months, sold one million chips. Huang says it's okay to fail because it helps you develop your core values. And without those, you just wind up stumbling because you have no vision of the future. And he applies that philosophy when he hires people. He looks for people who fall in love with their work, are willing to take chances, and are not afraid to make mistakes.

The Digital Copywriter's Handbook
Learn how to become an in-demand online copywriter for companies big and small. Online copywriting expert Nick Usborne shows you how to write web copy that converts. Learn More »

Published: March 4, 2019