4 Expert Productivity Tips to Supercharge Your Copywriting Career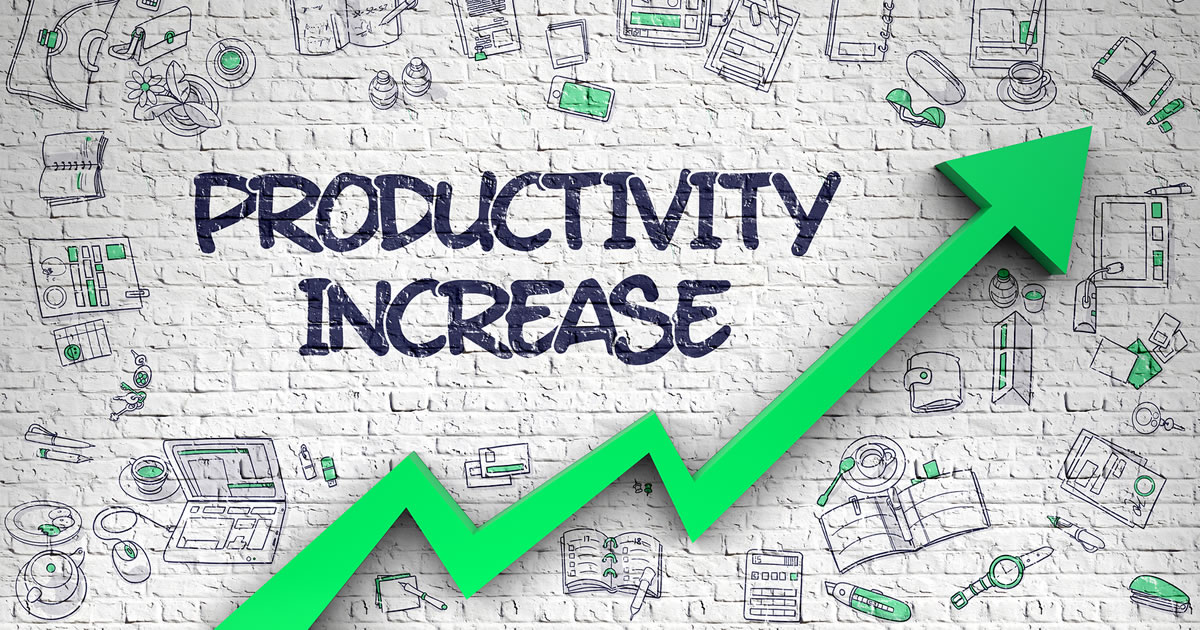 One of the hardest things about launching your copywriting career is finding your focus. And it's especially difficult if you haven't landed your first client yet.
Before you get clients, there's not much accountability. You have no "copywriting boss." And you probably have no hard deadlines.
What you do have is dreams of having more family time … paying off your debt … or taking more trips to exciting locations around the world. But distraction is a big enemy that stands in the way of those dreams.
The good news is that many researchers and writers these days love talking about attention and productivity. And they have a lot of wisdom that can help you improve your focus.
Below, I've compiled four expert productivity tips I've found very useful in building my own copywriting career that I hope will be useful for you, too.
Productivity Tip #1: Track Your Time
Laura Vanderkam, author and speaker on time management, says the best way to improve your time management skills is to start tracking your time.
"Figure out where the time is going now," Vanderkam says. "Knowing where the time goes means you can make changes based on accurate data. Without accurate data, it's hard to know if you're changing the right thing."
How you track your time is much less important than just making sure you're doing it consistently. You can keep your log in a handwritten journal, or create a spreadsheet in Excel and simply fill in 15 or 30-minute slots with your daily activities.
The goal is to become aware of patterns of how you spend your time, so you can debunk any myths you might be telling yourself.
For example, maybe you spend more time with your family than you thought you did and you don't need to feel guilty about it. Or maybe you think you're working a 50-hour week when in reality it's 40 hours.
Whatever your situation, it's important you know the facts before you try to change your habits so you can make the right kind of changes.
Productivity Tip #2: Make a "Grand Gesture"
In his book Deep Work: Rules for Focused Success in a Distracted World, author Cal Newport tells a fascinating story about J. K. Rowling and her attempts to finish the last book of the Harry Potter series.
At this point in Rowling's career, the stakes were unbelievably high — she had millions of fans counting on her for an exciting finish to her fantasy series.
But Rowling found that her home life was making it impossible for her to stay focused. "There came a day where the window cleaner came, the kids were at home, the dogs were barking," she said.
In fact, she got so desperate that she decided to check in to an expensive five-star suite in Edinburgh Castle. The atmosphere was so perfect for her creative energy and she was so productive there that she decided to extend her stay until she finished the whole book.
Rowling's extreme (and expensive) decision is an example of what Cal Newport calls the "grand gesture."
"The concept is simple," Newport writes. "By leveraging a radical change to your normal environment, coupled perhaps with a significant investment of effort or money, all dedicated toward supporting a deep work task, you increase the perceived importance of the task … This boost in importance reduces your mind's instinct to procrastinate and delivers an injection of motivation and energy."
When applied to your copywriting career, the "grand gesture" could be many things.
It could be investing in a nice office environment, upgrading your work equipment, or paying for a writing coach or mentorship program. It could be taking a two-week writing sabbatical, where all you do is work on your business.
The point is that the "grand gesture" should be something big you do to reduce your distraction. This will help your mind stay aware of how important the task is in front of you.
Productivity Tip #3: Set an Intention
How many times have you opened your computer or turned on your phone and gone straight for Instagram, Facebook, Twitter, or email simply out of habit?
Heather Robson, Managing Editor of AWAI's Wealthy Web Writer, recommends a 7-step method to boost your productivity. And one of her steps addresses this exact problem.
Before you even turn on your computer to start working, she says, set an intention. Take a moment to close your eyes and state to yourself exactly what you're going to do. Then, turn on your device and do it.
By just taking a moment to set and state your intentions, you can save yourself a lot of time and mental energy.
And if you find yourself getting off-task, don't be upset. Simply remind yourself about your intention, and get back to what you are supposed to be doing.
Of course, it can be easy to forget to set an intention until you've made it a regular habit. So as an extra precaution, you can always install some apps and plugins like Freedom, Self-Control, and Newsfeed Eradictor so those distracting websites and newsfeeds aren't even an option.
When you're blocked from your favorite "infotainment" site, you'll be reminded to set an intention and get to work.
Productivity Tip #4: Surround Yourself with Productive People
Ron Friedman, psychologist and author of the book The Best Place to Work, recommends surrounding yourself with high-energy, productive people in order to be more productive.
"When you surround yourself by people who are really, really energized by the work that they do," Friedman says, "that ends up elevating your performance."
The phenomenon behind this is called "motivational contagion," and it works because the environment around you impacts your perception of what is normal.
If you work in a traditional office environment, Friedman strongly recommends sitting with high-performing colleagues as much as possible so you can soak up some of their energy.
If you work in a non-traditional environment like your home, or if you can't rearrange your seating at work, you'll need to find other ways to surround yourself with high achievers.
You can, for instance, make sure you're networking with productive copywriters online and in-person at events like AWAI's Bootcamp and Job Fair. Then join or form an accountability group to keep you motivated when you're back home.
You can also connect online with other goal-oriented writers through AWAI's Facebook and LinkedIn groups.
Plus, to "surround yourself" with like-minded writers year-round, you can also join our membership sites, such as Barefoot Writer Club, Wealthy Web Writer, B2B Writing Success, and The Professional Writers' Alliance.
You can also get a similar boost by choosing to read and listen to articles, interviews, and podcasts that motivate you. "Surround yourself with content on your ride home, on your commute home, when you're at the gym," Friedman says. "[Listening to people who are successful] can change your goals and your performance and just about everything you do."
Are you ready to focus on your copywriting career?
While productivity hacks can't save you from needing to focus and do the work, they can save you a lot of time and effort along the way towards a fulfilling copywriting career.
Now, I'd like to ask you …
What productivity techniques do you use to stay focused and get more done? I'd love to hear about them in the comments below.

The Professional Writers' Alliance
At last, a professional organization that caters to the needs of direct-response industry writers. Find out how membership can change the course of your career. Learn More »

Published: March 13, 2019