Should You Come to Bootcamp? Here's What Last Year's Attendees Say …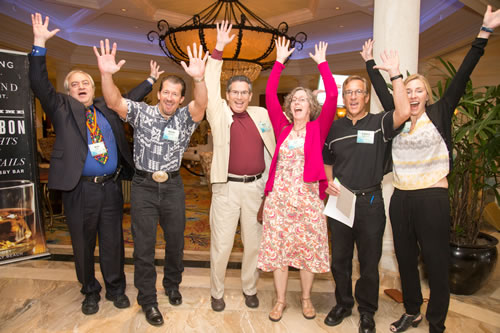 Trying to decide if you should come to Bootcamp?
Here's some input that may help …
Last year's attendees weighed in with their answers to the question, What would you tell someone thinking of attending Bootcamp in 2019?
Here's a small sampling of the replies:
"SIGN UP NOW! The 'in-between' times where you make connections are just as important as the learning sessions (maybe more!)."

"Want to be a professional writer? Every now and then, you better go hang out with professional writers. This is where that happens."

"GO! I have attended all kinds of seminars and conferences in my life, but Bootcamp 2018 far surpasses all of them. It was fun, inspiring, educational, and reinforced my decision to attend Bootcamp 2019."

"Definitely do it. I came because I wanted it to jump-start my journey, and seeing live testimonials is much more powerful than reading them."

"That voice in your head saying it'll be 'too overwhelming'? It's lying to you."

"Do It! It seems so scary, but it's absolutely a wonderful experience. Everyone is so nice and helpful; it truly is a community. It's so easy to make new connections, friends, peer group. I've made two new friends who will keep me accountable and will encourage me. If I can do it, you can too!"

"It's a great way to meet the folks you have been talking to on the AWAI FB Groups! The networking and relationship-building there cannot be beat."

"Dive in! It'll be the biggest advancement your career sees. I've gone every year and walked away with projects every year."
Should you come to Bootcamp? If you're ready to jump-start your career as a paid writer, connect with marketers, experts, and writing colleagues, learn more about the vast direct-response industry, AND make a real difference in your life, the answer is YES!
If you're not yet signed up for Bootcamp — Now is the time! You'll want to grab your seat before we're officially sold out. Check out all the details here, before the remaining spots disappear.
Published: March 26, 2019