A Simple Writing Technique Helped One Man Go from Escaped Prisoner to Best-Selling Author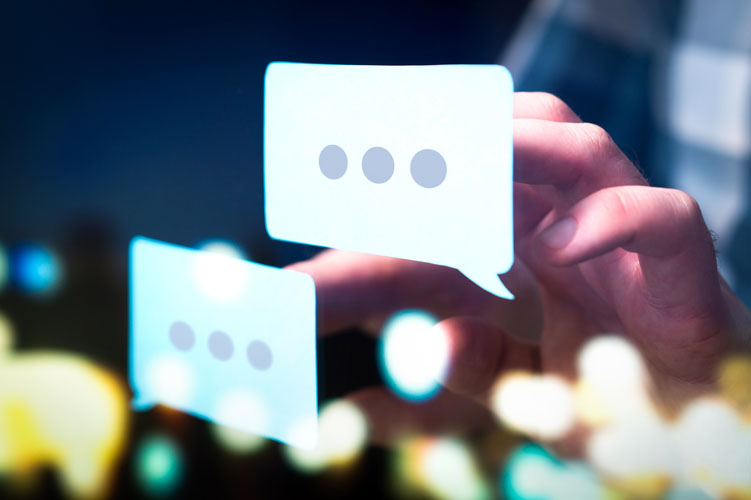 It was just a matter of timing.
All he had to do was wait until the tide turned the other direction, heading away from the island.
The waves would be enough to push his handmade float out into the open waters.
Even if it didn't work, there's no way he was going to be stuck on an island. He would do anything for his freedom.
Luckily, it worked. And Henri Charriere was now a free man.
You know him better as Papillon … the man who escaped from one of the harshest prisons in the world and lived to tell the story.
The prison colony known as Cayenne consisted of three small islands situated off the coast of French Guiana. It was meant for hard-core criminals, especially murderers.
Built in 1850 on the orders of Napoleon, the colony was home to over 70,000 inmates who spent their jail time doing hard labor. Every day of their lives, the prisoners worked from 6 a.m. to 6 p.m. clearing overgrown jungle bushes, shrubs, and trees to create roads, moved heavy boulders to lay railroad ties, and chopped sugar cane.
When they weren't doing physical labor, they were cooking, cleaning, and maintaining all the buildings on the islands. Some inmates became personal servants to the guards and Warden.
The dank concrete cells, which measured about five feet wide, were assigned to the most hardened criminals. The over-crowded open barracks housed up to 40 inmates. At night, their feet were bolted to a metal bar that acted as a footboard on beds made of wooden planks.
At the young age of 25, Henri was about to find what it was like as an island inmate. In 1931, he was arrested for the murder of Roland Legrande, a notorious French gangster.
Yet Henri wasn't a killer. He was a petty thief, who Roland hired to crack open safes and steal the contents. But when Roland's body was found, Henri became the prime suspect.
During the trial, Henri told the jury that members of Legrande's gang framed him for the murder. However, unable to convince the court of his innocence, Henri received a life sentence to be served at Cayenne.
The guards cared little about the harsh living conditions the prisoners endured. There were only two rules they enforced:
(1) The guillotine for hurting or killing a guard
(2) Solitary confinement for trying to escape
A first-time escapee was given two years in solitary confinement. If caught a second time, then five more years were added to the sentence.
Historians tell us that over 80% of prisoners tried to escape but most wound up stuck in the thick rainforest and died of starvation. Henri didn't care about the odds, because he was determined to escape.
He tried six times. And each time, he was caught and brought back to the prison where he was held in solitary confinement for years. Many times, he was put in a dark cell and given little food and water.
On his seventh attempt, the Warden ordered him to serve the remaining years of his sentence on Devil's Island, which was considered impossible for anyone to escape. That's because it was the most desolate of the three islands, with rocky shores and narrow waterways.
But Henri was not about to give up his fight for freedom. So he began studying the waves and knew exactly what time of day the tide turned away from the island. Then using tree vines, he strung coconut shells together and wrapped them in tattered burlap sacks to create a raft large enough for him to lie across the top.
In 1945, after 14 years of being held captive, he dropped his float into the water; and let the waves carry him out into the open sea. Henri spent four days and three nights drifting in the ocean until he reached the shores of Venezuela.
Now, if you're wondering why I'm telling you about an escaped convict, it's because what happens next that matters. You see, while living in Venezuela, Henri came up with an idea: Why not write about his life as a prisoner on Devil's Island?
With no formal writing experience, training, or education, he started detailing on countless pieces of paper what had happened to him. Then he found a publisher in France, who was interested in his story. He banded the pieces of paper together and mailed it the publisher who helped him write a book.
In 1969, Papillon was published and sold 700,000 copies within its first 10 weeks of release. By 1973, five million copies had sold worldwide. The book was also turned into a movie starring Steve McQueen and Dustin Hoffman. And just recently, in 2017, the movie was re-made with rising stars, Charlie Hunnam and Oscar winner, Rami Malek.
Even after achieving success as a published writer, there's one thing Henri wanted most of all. But it would require help from the same government that put him in prison.
And I'll tell you what that was in just a moment, but there's a simple writing lesson you can learn from Henri.
When asked in an interview what was the secret to his success as a writer, he offered this one tip: Always write as if you are having a conversation with someone.
That same tip applies to copywriting. It's one of the traits that many "A-list" copywriter share.
How do you write in a conversational tone? Here are five pointers to get you started:
Record yourself talking. Then transcribe it and read it out loud. By doing this, you'll learn to detect natural pauses, breaks, and awkward transitions in conversations and how to fix them.
Use short sentences. When we speak, we don't generally use long sentences and phrases. Our tendency is to simplify what we want to say so those listening are better able to understand us. Do the same with your writing.
Vocabulary matters. Don't use complex words, instead pick words that people immediately know and understand. For example, don't say utilization, when the word use is more common.
Empathy is the foundation of good conversation. If you understand your prospect's fears, objections, and problems, you can better address them. And when you do, be sure to do so using their words.
Engage the reader by asking questions. Research shows that questions make readers think and process your message more intensely. When you want readers to agree with you, asking a question is more persuasive than making a statement. Notice the difference with this example: You should always use questions vs. Want to make your message more engaging … ask a question?
These are just starter tips. You can get a ton more tips on how to create a conversational tone and a bunch of other copywriting techniques by flipping through one of the many resources available to you in AWAI's Infinity Program.
As a member, you get access to every single resource available in our learning library … over 100 different home study and business-building programs, reports, training webinars … and much more.
In fact, it's the fastest way possible to go from aspiring writer to making six-figures a year.
A final note … Here's what Henri wanted most of all. Henri was forced to live most of his life in Venezuela because he was a fugitive. However, after the success of his book, which exposed the world to the harsh prison conditions of Cayenne, the French government pardoned him in 1970, allowing him to return back home to his beloved Paris. Sadly, just three years later, after moving back to Paris, Henri died at the age of 66.

The Professional Writers' Alliance
At last, a professional organization that caters to the needs of direct-response industry writers. Find out how membership can change the course of your career. Learn More »

Published: March 11, 2019