Maverick Entrepreneur, Author, and First-Time Bootcamp Presenter Yanik Silver Is Shaking Things Up with His "Evolved Expression" Technique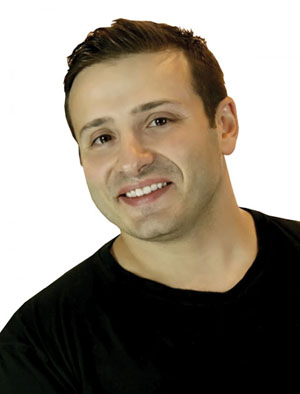 AWAI loves welcoming back to the stage many of our veteran Bootcamp favorites each year … but it's a thrill when we can introduce you to a fresh voice and a new perspective.
This year, one of the speakers who will inject new blood into our Bootcamp lineup is Yanik Silver — entrepreneur, author, marketing expert, and adventurer.
If you're not familiar with Yanik Silver, he's made his mark as a professional "game-changer" — redefining the 21st century business model to create a BIG impact on how marketers, business owners, and entrepreneurs operate.
He's the author of several groundbreaking business books, including Evolved Enterprise and Maverick Startup …
But his greatest superpower might be his ability to connect people.
He founded Maverick1000, an exclusive network of the top entrepreneurs and industry leaders in the world, whose mission is solving some of the world's biggest issues. Their code is: "1 Maverick Entrepreneur Can Transform an Industry. 1000 TOGETHER CAN TRANSFORM THE WORLD."
With his Maverick1000 Network, he travels the globe with some of the top business leaders alive, brainstorming how they can have a greater impact in their lives and with their businesses while also having crazy experiences.
They've gone on a "Viking Expedition" in Iceland, an Arctic Excursion in Sweden, and they've flown in fighter jets 60,000 feet over Russia, to name a few.
You can expect that game-changing attitude and BIG impact when you meet him at Bootcamp, where his "Evolved Expression" Technique will dramatically change the way you look at copywriting.
If you're not yet signed up for AWAI's 2019 Bootcamp, happening May 14-17, you need to do so now …
You don't want to miss Yanik Silver's Bootcamp presentation, "The Future of Business Has Changed and This Will Forever Change the Way You Do Business."
Plus, the price only goes up the longer you wait. And it ALWAYS sells out!
>> Check out the details here now.
Published: March 18, 2019