7 Web Opportunities Every Writer Can Get Excited About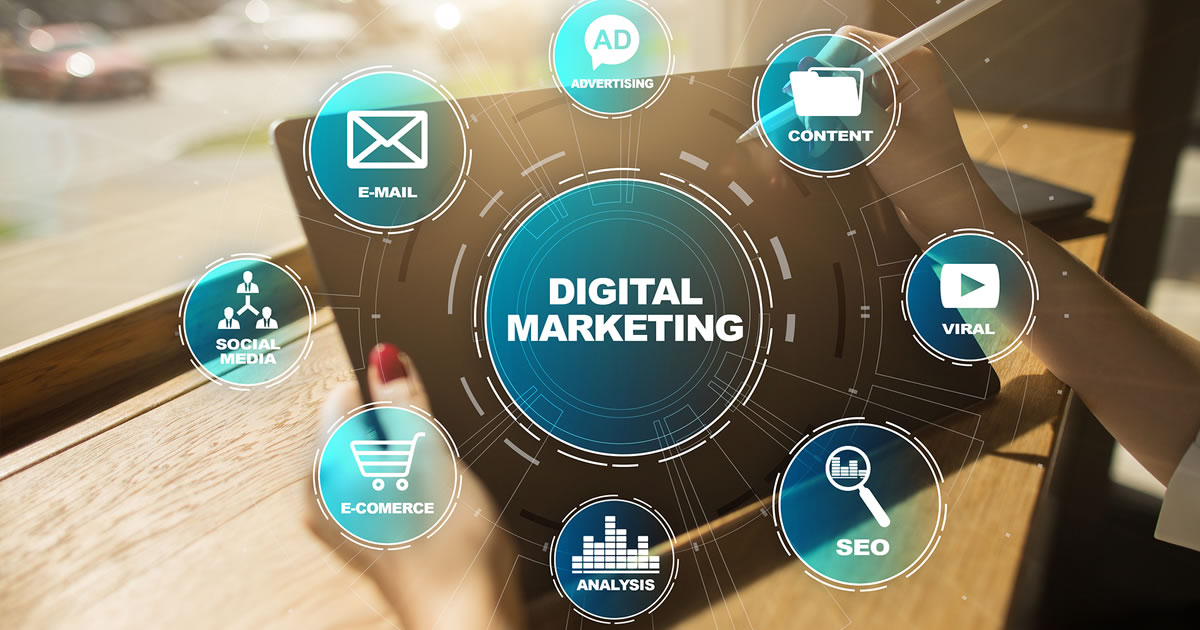 One thing you can say for sure about writing for the Web … it's never boring.
For example, I was just reading a fascinating article the other day about what advertising might be like in virtual reality spaces as they become more of a thing.
Imagine if your web-writing skills were called into action for VR billboards. You wouldn't just write a single billboard message for a product … You'd write dozens so your client could tightly target the reader. Kind of like a Facebook Ad … but instead of showing up in a newsfeed, your reader would see it as they shopped virtually or played a multi-player VR video game or walked to a virtual class.
Now, chances are in the coming year you won't be spending a lot of time writing for virtual reality spaces, but that doesn't mean there isn't plenty of new ground to cover, new territory to tackle, and great new opportunities on the horizon.
Because of the diversity of opportunity, you can tailor make a web-writing business that suits you perfectly, that pays you well, and that you really, really enjoy.
Imagine getting up every day and being thrilled about what's on your to-do list. You can make that happen. And you can do it from anywhere, so long as you have an internet connection nearby.
To give you an idea of what's possible, let's take a look at some of today's top web-writing opportunities for you to consider.
#1. Writing Content Experiences
Content marketing is a well-established, proven strategy for building authority, drawing traffic, and making sales.
These days, you'll find more of your prospects and clients asking you about content experiences.
Don't worry. Content marketing is alive and well … and it is still a great opportunity. But by learning more about creating content experiences — that is, not a single piece of content but a structured series of content, personalized based on a visitor's past actions — you can up your content marketing game. And your value. And your fees. By a lot.
At the heart of every content experience is great content. High quality. Informative. Easy to read. But companies are going to be looking to their content experts to help them determine the sequence of content, how best to deliver it, and how to use personalization to make their overall content marketing strategy more relevant to their prospects and customers.
This is a huge opportunity for web writers, and the more you start learning about content experiences now, the more ahead of the curve you'll be.
#2. Long-Form, High-Value Bloggers Needed
Do you have moments where you worry the internet is so saturated there's nothing new you can add? Not for yourself. And not for your clients. You might find yourself wondering if blogging is even worth it anymore.
While I understand the temptation to feel that way — the internet has gotten crowded — blogging is definitely not dead … or even on the decline.
What's doing especially well right now is long-form blog content. Content that comprehensively covers a topic, answers readers' questions, and does so with authority.
Google gives a little extra love to long-form content, which means more organic traffic. More than that, users like long-form content. When done well, a longer post holds reader interest better and garners more shares on social media.
The key here is quality.
By offering well-done, long-from content to your clients, you can position yourself as a high-value blogger who delivers great results.
#3. Read, Listen, Watch
Obviously, the written materials on a website are created by a writer — or at least they should be.
But podcasting and video are both growing like gangbusters. And while it might not be obvious at first glance, there's a lot of writing that goes into positioning these materials. Titles. Descriptions. Summaries. Social posts.
You can help your clients get the most traction with their videos and podcasts.
#4. Paid Social and Personalization
Social media is obviously an important opportunity for web writers to take note of. But don't forget to keep an eye on paid social.
Paid social gives you the opportunity to write highly targeted, persuasive copy and to really learn the ins and outs of personalization.
If you become an expert at paid social advertising, you'll be able to stay plenty busy with just a client or two. Companies using paid social media need a lot of variations of ads and landing pages because they can do so much with targeting and personalization. They also do a lot of testing.
Prepare to be busy … and well-paid.
#5. What's New on Mobile
You can't ignore mobile if you want to write for the Web. More often than not, your readers are looking at your content on a smartphone at least some of the time.
Companies need writers who understand how writing for mobile is different, and how to create a seamless experience between mobile and desktop. Not the same experience. But one that is easy-to-use, makes sense for the environment, and is clearly from the same company.
This is a growing opportunity for web writers, one that will continue to expand in coming years.
#6. Don't Forget the Standbys
Obviously, there is a lot that's changing on the Web, and that spells big opportunity for web writers like you.
But despite all the changes, good, solid web-writing skills — the ability to write engaging content and craft effective website copy, a strong understanding of SEO, knowledge of writing for social media, expertise at creating email messages — these are all core skills that remain in high demand.
By learning these fundamental types of web writing, you'll be better prepared to take on the new projects coming down the pike.
#7. Go Your Own Way
The internet is still a great place to earn money through additional streams of income … and as a web writer, you have a big advantage over most people.
You could write about something you enjoy and turn your writing into a Money-Making Website. By building an audience over time, you can position yourself to earn hundreds or thousands of extra dollars a month through Pay-Per-Click advertising and affiliate arrangements.
You could begin building your own list of prospects and directly market your own products or services to that list.
Or you could do both.
Whichever path you choose, you have the opportunity to boost your financial security and freedom.
Things change quickly on the Web, but those changes almost always mean new ways for you to earn money through your writing. And that means even more possibilities for creating a writer's life you truly love.
Do you have any questions about getting started as a web writer so you can take advantage of these opportunities? Share them in the comments below.

Wealthy Web Writer: The Writer's Roadmap to Making Money Online
With millions of websites and counting, the need for qualified web writers has never been higher. Get access to a growing resource designed to help web writers succeed. Learn More »

Published: April 1, 2019