How to Be Part of the
In-Crowd of Copywriters …
Without Leaving Your House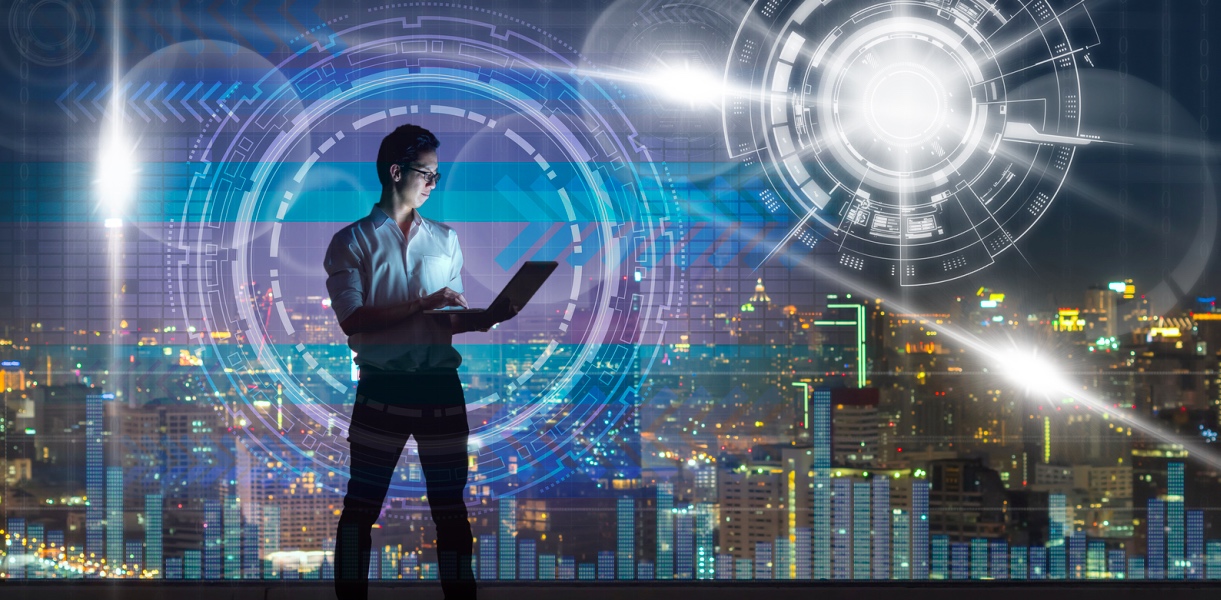 Imagine getting paid $1,000 for jumping out of a plane with a parachute.
But it's not your typical parachute jump …
Nope, instead it's a highly hazardous experimental jump that has never been done before.
And here's the deal: You get $500 up front and the other $500 only if you survive.
What the heck, you're young, you need money, and you're a bit of daredevil, so you say yes. Besides, dangerous situations don't bother you one bit.
Especially not when you're a member of the 511th Parachute Infantry Regiment of the 11th Airborne Division that helped take Manila from the Japanese army. And for your many acts of heroism and bravery, you've been awarded the Purple Heart, the Bronze Star, and the Philippine Liberation Medal.
This isn't how most people remember Rod Serling, creator of the popular television show, The Twilight Zone. But kind of makes you wonder if "living in the danger zone," is what led him to explore the darker side of the human psyche.
Although the original series first aired in 1959 and retired on June 19, 1964, it's now been recently revived by CBS. The first few episodes that have aired in the brand-new series have all the earmarks of a Rod Serling "Twilight Zone" storyline, including weird plot twists and strange endings.
Rod's rise to fame almost started by accident. You see, he didn't even start his writing career until after his time in the service was up. And the first writing project he took on was a script for the radio program, Dr. Christian.
The show was hosting a contest and by chance, his was one of the scripts selected for the broadcast. In addition to having his script aired, he also received a free trip to New York, along with $500 in cash prize money.
That first "writing win" got him hooked on television scripts. He wrote several others, but his big break didn't come until 1955, when another script he wrote was chosen for a live broadcast of Kraft's Television Theatre.
The episode he wrote was called "Patterns" and it focused on the power struggle between a long-time corporate boss and an up-and-coming young executive. The Kraft television audience liked the episode so much that he continued to write scripts.
But the more he wrote, the more he felt like the show producers were watering his stories down to avoid being seen as too political or too controversial. So in 1958, he pitched the producers an idea for a series that was mostly science-fiction related and would include robots, alien invasions, and a peek inside alternative realities.
They liked the idea and asked him to write the first show, which he did. He called it, "The Time Element," about a man who travels through time and is sent back to Honolulu in 1941. The man tries to warn everyone of an impending attack on Pearl Harbor, but no one believes him. The man seems to be trapped in his own nightmare.
The show aired, and of course we now know the series was a hit. CBS gave Rod the green light to keep writing more episodes. Rod loved it because it gave him full control over the show's content.
The next one that aired, called "Where is Everybody?," was about a man who wakes up one day and finds himself alone in a small town. He then wanders throughout the town, trying to figure out what happened. Although it didn't get as many rave reviews as the first episode, it gained more than enough attention to keep the show alive.
The show was aired for five straight seasons. In total, Rod wrote 92 of the 156 episodes that aired of The Twilight Zone. Under his guidance, the show won three Emmy Awards, three World Science Fiction Convention Hugo Awards, a Producers Guild Award, a Director Guild Award, and a few others.
While the show proved to be a success at the start, over time it started to lag in ratings. It was cancelled and revived twice. When it was cancelled a third time, Rod gave up fighting to keep it going.
So in 1965, he sold his 40% ownership stake in the show to CBS. But just because it was over for The Twilight Zone, that didn't mean Rod gave up writing. He continued to write and produce television shows, but unfortunately none reached the fame of his beloved Twilight Zone.
Rod continued to write up until the age of 88, when he died in his home in California. But in a weird "twilight-zone style" twist of fate, turns out there were two episodes that were never aired.
It was Rod's wife, Carol who found the never-before-seen scripts in their garage. And soon those scripts would make their way into a made-for-television movie. And it was Carol who ensured the made-for-TV movie version stayed true to her husband's vision of The Twilight Zone.
In just a minute, I'll tell you more about that movie, but for now, let's talk about another kind of virtual reality … one that can put you on the path to a six-figure income.
I'm talking about attending AWAI's Virtual Bootcamp.
As you probably know by now, every year, AWAI holds its annual Bootcamp, where the world's top copywriters and marketers gather to hone their craft, share insights, tips, and new techniques, and network. In fact, on a Thursday evening, three hours are dedicated just for networking with marketers who are looking for copywriters during our Job Fair portion of Bootcamp.
But as much as you'd like to be there in person, it's not always possible. We get it … life happens, schedules get crazy. And on top of all that, Bootcamp sells out fast. This means if you don't grab a seat quickly, you might not get a seat at all.
For those who find themselves without a seat, well, luckily AWAI has figured out a way for you to be there without actually being there. No, I'm not talking about the twilight-zone version of Bootcamp, I'm talking about joining via live streaming.
You see, right now, you can lock in your seat by signing up to watch every minute of Bootcamp through our Virtual Access. This means, you get to see the action as it unfolds. And unlike the man who wakes up alone in Rod's "Where is Everybody?" episode, by attending our virtual presentation, you don't have to wonder what it's like to be at Bootcamp and you'll be sharing the experience with other Virtual attendees via an active private Facebook group.
When you sign up for live streaming, you get the real-time version of Bootcamp. This means you get to see and hear every one of the speakers live. You get to participate in our special virtual Job Fair event, which means you can submit a Spec Assignment just like everyone else in attendance.
And as a Virtual attendee, you can ask questions, make comments, and share ideas with other attendees in the Facebook group. In other words, you don't miss out on making connections.
But here's the thing. Our Virtual version of Bootcamp sells out quickly too. So if you want to be at Bootcamp without physically being there, it's best you secure your spot now.
Rod's wife turned his last two scripts into a made-for-television movie. In 1994, Carol worked with producers to create Twilight Zone: Rod Serling's Lost Classics. And to make sure the two scripts were true to Rod's vision, she secured a spot as the creative consultant, which gave her control over the final version of the television version of the movie.
Rod had always entertained the idea of a big-screen version of The Twilight Zone, but never lived to see it come true. But it just so happens that a film version was made in 1983, but without his wife's involvement.
Steven Spielberg and John Landis were two of the big-time Hollywood producers involved in Twilight Zone: The Movie. When the movie finally aired in theatres, it was the fourth highest-grossing film of that year.

The Professional Writers' Alliance
At last, a professional organization that caters to the needs of direct-response industry writers. Find out how membership can change the course of your career. Learn More »

Published: April 29, 2019