A Clientless Copywriting Business Plan Perfect for Writers with Low, "Gnat-Like" Attention Spans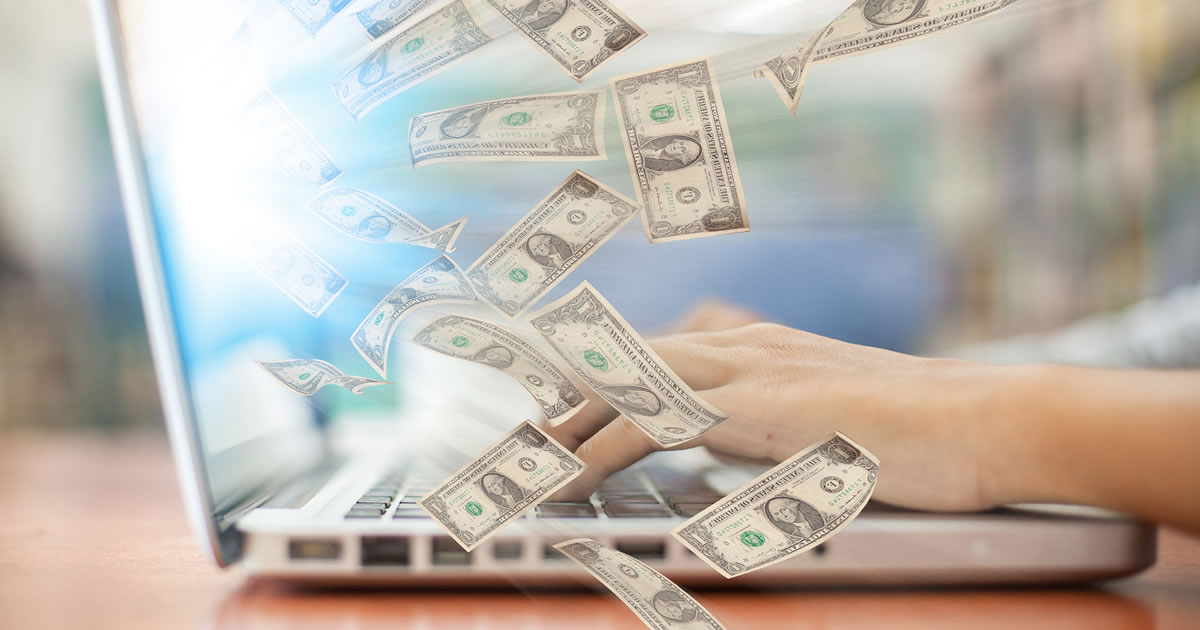 If you are a writer or copywriter with a low attention span, don't want to mess around with writing emails each day, and prefer to do "on the fly" videos and content, then this article can show you how to turn that into a profitable clientless copywriting business.
Here's the story:
One of my customers recently came to me, asking if the one-email-per-day business structure I usually advise can be "adapted" to using other media.
Like, for example, Facebook Livestreams.
In her case, she has the kind of personality where she gets very bored being on a set schedule. The idea of sitting down at the same time each day to write an email, or to do any task, every single day, at the same time, makes her want to crawl back into bed, pull the covers over her head, and go back to sleep.
The solution?
I started with my proven 10-Minute Workday business plan — which is, essentially: (1) build a list (2) email it each day with a very specific kind of offer that is both scalable and creates financial security, and (3) email those buyers other offers on the back-end.
(In other words, the exact opposite of the way her brain likes to work.)
And then, here is how I "tweaked" it for her:
1. Send all her traffic that she generates to her main URL like she does now. She has the opt-in page already, and a great opt-in bonus "bribe" to entice people onto her list.
2. Instead of daily full-length emails, she can do frequent Facebook (or whatever platform she wants — YouTube, Vimeo, any good one will do the trick). Also, by "frequent," daily would be best, but even if she does them several times per week, whenever she gets the "bug" to do one, that is certainly better than nothing.
3. Apply what she's been learning about email copywriting to her Facebook Livestreams (which she already does). When you get your email copywriting game dialed in, it's very easy to apply it to any other media. In fact, one of my successful email students sells info products on how to be a rapper to millennials, who barely even use email, and instead spend most of their online time on social media. He says the principles work the same, and that's been the experience of everyone else I've asked about it, too.
4. As soon as she's done livestreaming, she can then jot out a quick email (a paragraph or two at the most) teasing her list to go to that livestream, which she can upload as she's writing the email.
5. She can then do a separate livestream for her buyers whenever she wants, using the above four steps, to sell her higher-ticket back-end products (i.e., coaching, consulting, done-for-you services, other informational products, and the list goes on).
Needless to say, she says this perfectly fits her personality and attention span.
Plus, while it's not ideal (since it is not every day, and lacks the power only consistent email communication can create, in my experience), it is much better than doing nothing at all.
Bottom line?
There is a lot of wisdom in following what the great Dan Kennedy says:
"Build your business to suit your preferences."
It's very easy for me, for example, to wake up, write an email, and be done. On the other hand, the above business plan would cause mass procrastination in me because I hate doing video and livestreams. Some people may prefer using podcasting and/or audio. And others might like to do a combination of many different media.
The important thing to realize is there is no perfect way to do anything.
There is simply what works for you.
The beauty of using a system like the 10-Minute Workday is, it can be easily adapted, as the principles are always the same across the board:
Build a list
Make that list an offer
Sell those buyers something else
Very simple.
And, very profitable, too.
If the above business plan appeals to you, give it a try, and watch what happens.
What would you write about, or livestream about, for your clientless business? Let us know how we can help you get going by posting a comment below.

10-Minute Workday
If you want to be a well-paid writer without having to land clients or spend hours every day working on your business — Ben Settle's 10-Minute Workday shows you how to create an easy email business. Learn More »

Published: April 18, 2019