Give Your Copywriter Career
a Solid Foundation By Using
a Step-By-Step Approach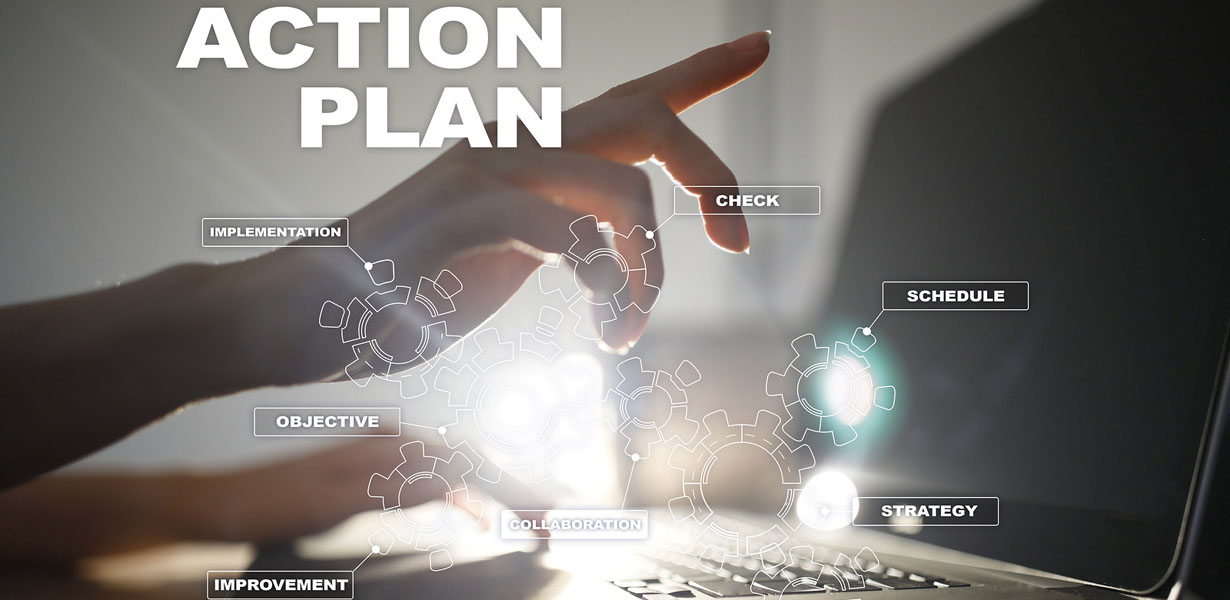 Murder.
It's not what I expected to uncover.
But when you start looking into your family's ancestry, the truth is, you don't know what you'll find.
It might be information that comes as a pleasant surprise.
Or it could be something that totally shocks you. Such was the case when I discovered that my great grandfather was criminally insane. And as it turns out, his son — my grandfather — while not insane, died in a somewhat similar situation.
As you know from reading previous issues, I've been researching my father's Russian heritage in the hopes of finding more information about his mother, Valentina Alekseevna Getsch.
Now, researching your family ancestry is a tedious process because oftentimes, there isn't a lot of information available. But I find having a methodical approach helps. So there are steps I follow each time I uncover a family clue.
For instance, one step in the process is looking through immigration records when you know your ancestors came from another country. Luckily, Valentina's information was available through Ellis Island's database of immigration files.
On the ship's passenger manifest list, her father Aleksej Getsch was written as her point of contact in Moscow, Russia. Now, that I had this bit of information, the next step is searching on his name.
However, each time I typed that name into genealogy sites, the result was always the same: no match available. While I couldn't find her father, I stumbled by accident upon another name, Alexei Konola. Turns out, back in the 18th and 19th century, Alexei (also spelled Aleksej) was a popular name for men in Baltic countries such as Russian, Finland, and Switzerland.
I realized the Alexei Konola I found was related to my father's father, Waldemar. In fact, Alexei Konola was my great grandfather. The Konola side of my family is from Finland. Alexei and his wife Anna (who would be my great grandmother) were both born in Finland and shortly after marrying, they immigrated to the U.S. in the late 1890s. Since Alexei was a miner, he was drawn to the Gold Rush that was unfolding here in the U.S.
Sometime in the year 1904, after the two settled into their new home in Michigan, Alexei took a job as a miner in the Atlantic Mine. Back then, Michigan was home to one of the largest Finnish communities in the U.S.
A few years passed and Alexei had to travel back home to Finland. There's no documentation that explains why he went back to Finland, just the travel dates are noted. While he was away, Anna took in a boarder named Isaac to help her around the house.
But Isaac became more than just a helping hand. It wasn't long before Anna and Isaac fell in love. They packed up all of the family's belongings and traveled over 2,400 miles to make a new home in California, where Isaac would take part in the California Gold Rush.
Now, you can imagine Alexei's surprise when he returned from Finland a few months later to an empty house, with his wife nowhere around. Well, this sent him into a mad rage … one that literally drove him insane. Several newspaper articles I found referred to Alexei as the "Crazy Fin" or "The Mad Man from Finland."
In fact, Alexei was so disturbed by what had happened to him, that while he was out and about, he came across a young girl who resembled his former wife Anna.
The girl was standing with her fiancé at a bus stop, waiting to catch a bus that would take them to the local church to get married. As Alexei approached the couple, he pulled out his gun and shot the girl in the stomach.
A few hours later, the poor, innocent girl died in the hospital. Alexei was arrested and put on trial for her death. The jury wasted no time in returning a guilty verdict. Alexei Konola was sentenced to a life sentence to be served at the Michigan Asylum for Insane Criminals.
And in 1924, that is where he died, alone.
Now, the next part of this story could be considered a weird twist of fate or maybe it was in their DNA, but it turns out Alexei's son, my grandfather, Waldemar Konola died under similar circumstances. I'll tell you what happened in just a minute, but first, let's talk about giving your copywriter career a solid foundation by using a step-by-step approach.
In other words, if you want to be successful, you have to plan for it.
You see, just as I have developed a method for uncovering details of my family history, by following a step-by-step plan for launching your freelance career, you give yourself greater odds of achieving success.
Planning for your success, Dear Copywriter, is what sets you apart from others. Let me share just a few reasons why having a plan matters:
Success Reason #1: A plan matters in that it offers confidence to take the risks that others may not take and moves you ahead with less worry.
Success Reason #2: Without proper planning, you might not be ready to respond to challenges. Planning ahead helps you become proactive. When you are proactive, you can deal with situations from a position of control rather than reacting to them.
Success Reason #3: There is a direct correlation between the level of your preparation and the level of your performance. Routine plans and preparation lead to routine performances. Remarkable plans and preparation lead to remarkable performance.
Success Reason #4: Having a plan keeps you on the right track. By planning ahead, we give ourselves time to revise our plans based on updated information and changes that happen along the way.
Success Reason #5: Planning gives you a head start on success. Spending enough time making remarkable plans and preparing for a remarkable performance will pay off with extraordinary rewards.
Here's the bottom line. By following a plan, you will experience less stress, are more productive, provide a better service, and create a more joyful environment to work in. Having a plan has helped me uncover fascinating details about my family history that I would have never discovered if I had left everything to chance.
The truth is, building your freelance business can feel somewhat intimidating but you can defuse those feelings by following a step-by-step approach like the one you'll find here.
So go ahead and get started building your business and watch the money roll in.
A weird twist of fate or was it in their DNA? What fate did my grandfather face? Well, turns out dear ol' grandpa Waldemar enjoyed the company of women a bit more than he should. While out drinking with a friend and that friend's female companion, Waldemar was flirting with the women so much that it angered his friend.
The two men got into a brutal fistfight. My grandfather Waldemar was a big man but couldn't overtake his friend. He was severely beaten and taken to the hospital where he remained unconscious for two days. He never recovered from the injuries he sustained during the fight.
Waldemar died in the hospital, alone. As for the man who beat him to death, he was charged with murder. Although he was found guilty, the charges were later reduced and the friend served 10 years in jail.
Just goes to show, you never know what skeletons you'll find hidden in your family's history.

Wealthy Web Writer: The Writer's Roadmap to Making Money Online
With millions of websites and counting, the need for qualified web writers has never been higher. Get access to a growing resource designed to help web writers succeed. Learn More »

Published: April 8, 2019