How I Earned $6,485 from Just One Client as a Beginning Web Copywriter … and How You Can, Too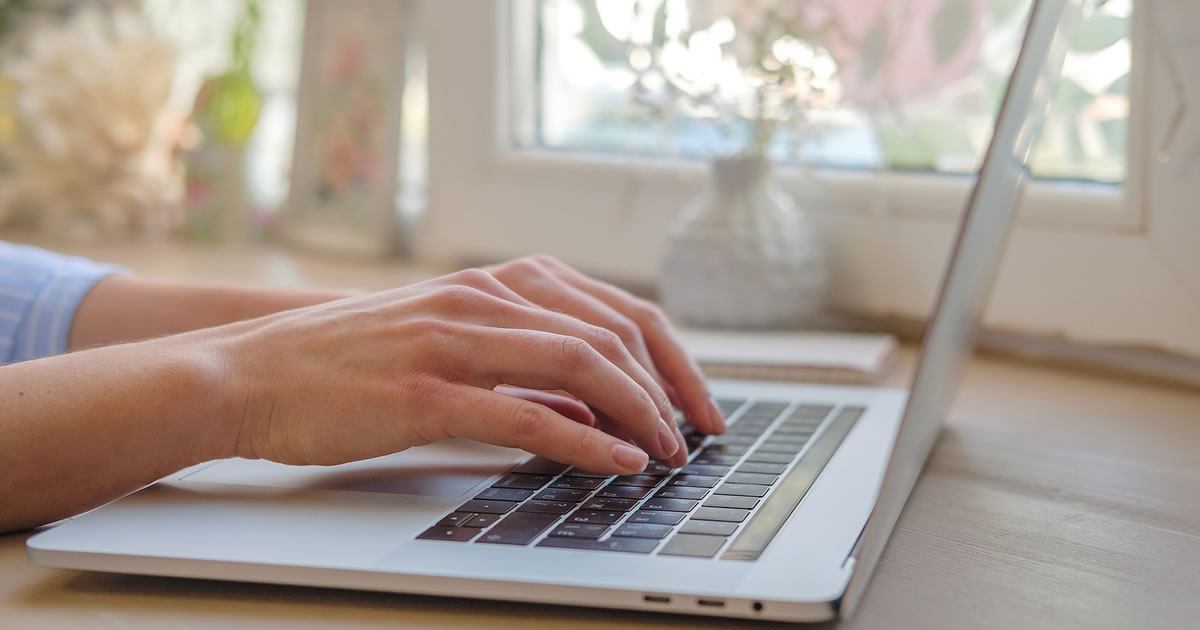 You've probably heard stories about the fees you can collect from just one web copywriting client. I did. They're great stories — very inspiring.
Yet, I wondered if they were too good to be true … if it could really happen for me, too.
And then it did.
And my writer's life has never been the same.
It all started on a warm, sunny afternoon, a few months after I'd started training with AWAI in how to write for the Web.
My son was playing baseball, and we parents were in the bleachers cheering our players on and grumbling over what we thought were bad calls by the umpires.
Between innings, we'd talk about our families, our work, what we were doing after the game … normal chitchat. Then one of my fellow baseball moms mentioned that she had been put in charge of the project of getting her firm's website updated.
"You know, I could help you with that," I casually mentioned. We set a time to meet to talk about it further the following week.
Turns out, her accounting firm needed the website updated with fresh copy because there were new partners who needed to be featured. And, also, what did I know about SEO?
We looked at the existing website together, and I was able to show her a few things that could be improved. Namely, benefit-rich headlines, subheads, and calls-to-action.
The more I explained about how a rewrite would improve the results they were getting, the more excited she got. She asked me to meet with the other partners to present a proposal and get them on board.
I did, and they were.
$4,000 for One Month of Writing Web Copy
They agreed to a $4,000 initial project. I was to write copy for their basic five-page website, their LinkedIn company profile, a job posting landing page, and a LinkedIn PPC ad to recruit the new accountants they needed to hire.
I went home that day with a $2,000 check to cover the 50% down payment I told them I collect before I begin work on any new project.
It was that easy!
But it was only easy because I confidently went to the meeting prepared. I knew I could write the web copy they needed because I was trained by a master. I also knew I could refer back to my training information if I needed to along the way, which I did. These were the first PPC ads I had ever written, and I wanted to get them right.
The master I'm talking about is Nick Usborne. And thanks to what I learned from Nick, I was able to present myself as an expert to these CPAs. I could offer sound insights and advice. I knew what to charge. I knew how to do the work.
They knew their world of business finance and taxes, and, thanks to Nick, I knew mine of writing web copy that gets results.
I finished that first $4,000 project and collected the $2,000 final balance about a month later. They were pleased, especially when the PPC ad and job posting landing page worked to attract so many applicants that they were able to hire their new employee within just three weeks.
They have remained clients, calling me when they have other web copy projects they need help with. I've written PPC ads and landing pages for specific niche markets they wanted to target. I've written other job landing pages and ads as they've hired additional accountants and office staff.
I've become their go-to resource when they want to promote anything online, and they've paid me a total of $6,485 so far.
All from a conversation at my son's baseball game one warm, sunny afternoon.
You Can Do This, Too
This is just one story of one client. I have many. And so will you.
Imagine this …
Out of the millions of business websites in existence, you land one of those businesses as a client. You start with rewriting their website to make it perform better, and you charge anywhere from $1,500 to $4,500 to do so.
They like their results, so they ask you to write a landing page for a specific product, service, or niche market they want to promote. You charge another $450 to $1,500.
The landing page is getting interest, so they need follow-up emails. You charge another $250 to $3,500, depending on how many follow-up emails they're going to send.
It adds up quickly. Because as you do work that gets results for your client, they start seeing new possibilities they hadn't seen before. Or that they didn't have the resources to implement before.
That's one of the things I enjoy most about being a web copywriter … being seen and valued as a resource that gets results for my clients.
Take the Smart, Easy Route
You can certainly figure out all the how-to details of being a successful web copywriter on your own. But you don't have to.
I learned about web writing from Nick, and so can you.
What will the writer's life of web copywriting look like for you? Will you find clients at baseball games, like me? Or will your clients come from networking events, coffee shop get-togethers, dance recitals, swim lessons, or a doctor's office waiting room?
There is an ocean of prospects out there waiting for you to cast your line. Millions of business websites that need updated, better copy.
They're all out there waiting for you. And the websites are just your foot in the door. Once you're in, you can write landing pages, PPC ads, social media posts, and much more … just like I do.
So, what are you waiting for?
From one web copywriter to another … welcome to your writer's life.

The Professional Writers' Alliance
At last, a professional organization that caters to the needs of direct-response industry writers. Find out how membership can change the course of your career. Learn More »

Published: April 25, 2019