How to Beat Writer's Block Even When You Don't Feel Like Writing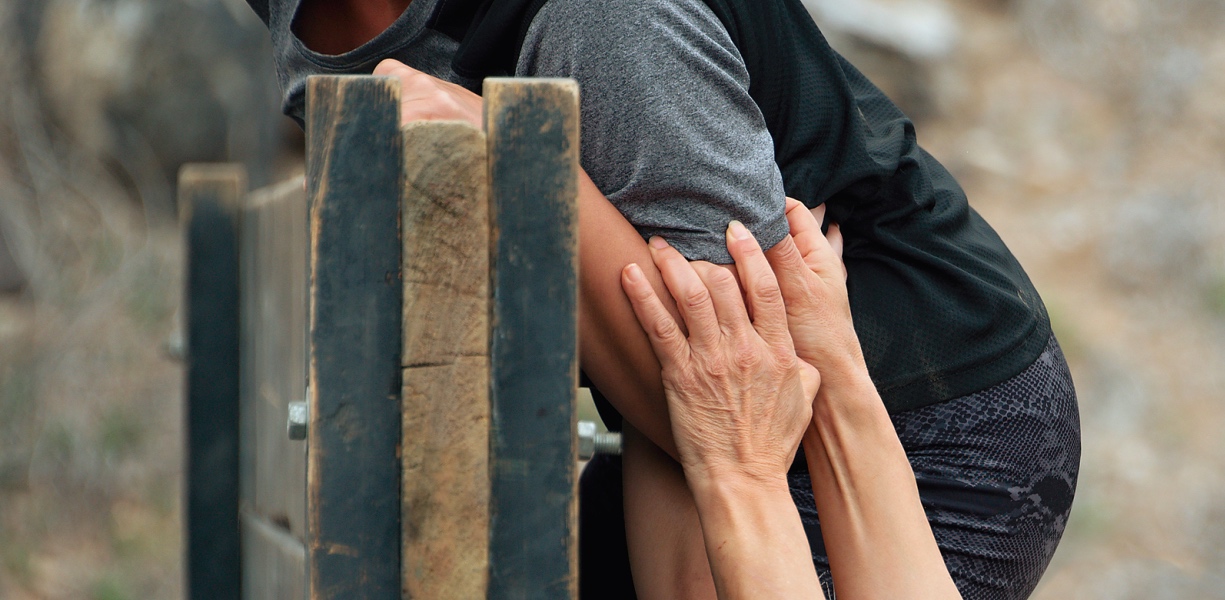 All writers face writer's block at some point. It's a thing. A fact of life. We professional writers have to know how to get past it and write anyway … even when we don't feel like it.
It's like there's the most decadent, delicious piece of chocolate cake sitting on the table in front of you. It's moist. Rich. Someone slipped it into the microwave for just a few seconds, so the scent of warm chocolate drifts over to you. The whipped buttercream frosting adds the perfect crowning glory.
(Feel free to imagine your own favorite indulgence, if chocolate cake isn't doing it for you.)
This piece of chocolate cake is a feast to the eyes, and you can almost taste it hitting your tongue in an explosion of chocolate goodness and joy.
But, there's a barrier between you and the chocolate cake. You can see the cake. You can smell it. But, you can't reach it.
If you want the cake badly enough, you'll figure out how to get past the barrier.
The same is true for getting past writer's block.
Here are four strategies that have helped me and other writers I know get past the barrier to our figurative chocolate cake …
Strategy 1 — Warm Up
There have been too many Saturday mornings to count that my teenager has grumbled and resisted getting up early for a baseball game. He'd much rather sleep in. But, he pulls himself out of bed, puts his uniform on, and arrives to the field to start throwing the ball back and forth with a teammate.
Playing catch is how they warm up. And, once he starts warming up, the resistance fades, and he quickly becomes game-ready.
Singers warm up their vocal chords by singing scales. Runners warm up by stretching and hopping up and down to get the blood flowing. (That's how I used to warm up before a run, anyway.)
Writers warm up by writing.
So, write a headline or a title. You can always change it later.
Write random ideas that come to you. You can sort them out — and choose to keep or delete them — later.
The thing is to get your fingers moving. The activity will jumpstart your brain. And, your writer's block will dissolve.
Strategy 2 — Start with the End in Mind
If I'm not sure of my lead or how I want to start, I work on the rest of the piece. Of course, this doesn't work for ultra-short copy like PPC ads and some product descriptions. But, for mid- to long-form copy, this is an excellent strategy to get past writer's block.
Write bullets. Write subheads and section heads. Write sidebar copy, if your piece will have sidebars. Write the stories you'll use to illustrate an idea.
The act of working on the project puts your brain in gear. For me, skipping the beginning and working on the rest allows an idea for the beginning to come to me. Once I'm in the flow of writing, other ideas start flowing, too.
Strategy 3 — Remember Why You're Writing
Beatles legends John Lennon and Paul McCartney are famous (at least among writers) as saying, "Let's write a swimming pool" before sitting down to write a new song. They were setting an intention to earn enough money from writing the song that they could put in a swimming pool in their backyard … or whatever else they wanted to buy or do with the money.
If you're a professional writer — meaning someone is paying you to write — this applies to you, too.
Are you writing a college education for your kids? Are you writing a new car? A vacation? Food on the table? Your way out of debt?
Whatever it is, be clear on the why behind your choice to write for money. Then, remind yourself that your why is bigger than the distractions you're using to not write. It's bigger than your writer's block.
Strategy 4 — Go for the Distraction
I hear you … right now you're saying, "What? Go for the distraction? I thought my why is supposed to be bigger than distractions!"
Well, when you're having trouble getting started on a project, it is.
But, when you hit writer's block after you've been working on a project for several hours, it may be a sign you simply need to take a break. That's the scenario I'm addressing here.
Sometimes writer's block is a sign of mental exhaustion. Your brain is telling you it needs a break.
In this situation, getting up and taking a walk can be helpful. Or doing yoga. Or cleaning your desk, doing laundry, loading the dishwasher … even simply sitting in the sun and meditating.
Try creating the invoice you're going to give your client with the finished project. Or pay bills. These distractions have the added benefit of also reminding you of your why.
These "distractions" can give your brain a needed rest and let you return to writing recharged and ready to go again.
Just be mindful that the distraction is a solution only when you really are in need of a mental break … not when you're avoiding getting started in the first place.
Which Strategy to Get Past Writer's Block Is Best?
I've used each of these strategies to get past writer's block. They all work. Which one you choose at any given time depends on what's causing your block.
For example, you wouldn't choose the warm-up strategy if you've hit writer's block after already writing for a few hours. In this situation, you probably need a break … you need to go for the distraction.
If you're having trouble getting started, you'll want to try the warm-up strategy or the start-with-the-end-in-mind strategy.
The strategy of remembering your why is helpful whenever you're feeling unmotivated or when you're tempted to keep scrolling through Facebook or Instagram instead of getting to work.
I'd love to hear how YOU get past writer's block and write, even when you don't feel like it. Leave a comment below and share your best strategy.
This article, How to Get Past Writer's Block and Write, Even When You Don't Feel Like It, was originally published by Wealthy Web Writer.

The Professional Writers' Alliance
At last, a professional organization that caters to the needs of direct-response industry writers. Find out how membership can change the course of your career. Learn More »

Published: April 24, 2019