Just Starting Out? Try One of These 5 Short, Fun Projects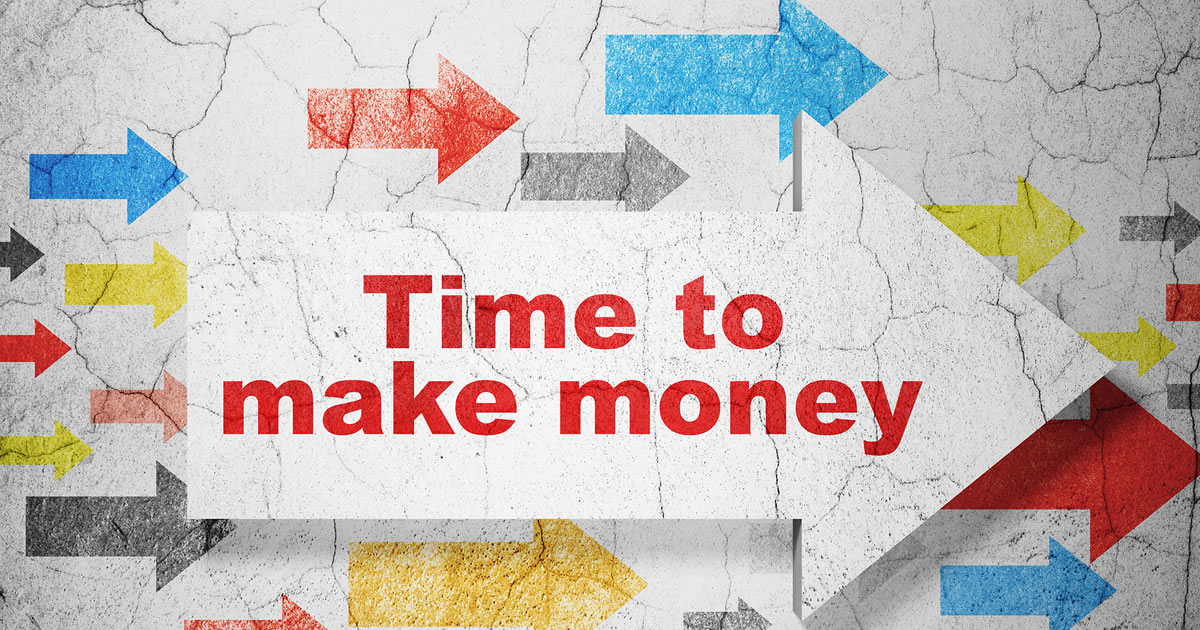 I still remember it like it was yesterday …
It was 2006 and I was still an aspiring copywriter.
I'd been thinking about finally launching my career for about five years up to that point.
Finally, one day I'd had enough. I decided it was time, come hell or high water, to live the writer's life.
So I had a "brilliant" idea. I figured AWAI should be my first client — even though I had ZERO experience.
At the time, I lived 15 minutes away from their offices. My plan was to walk in and let them know I was officially in business.
Aaaaand that's exactly what I did (don't laugh).
I didn't get the job. At least, not right away.
But, a few months later (after LOTS of following up) — mission accomplished.
I landed AWAI as my first "client" by getting myself hired as a full-time staff copywriter with them.
Now, I share all this with you because getting my first client wasn't easy. And frankly, I don't recommend you follow in my footsteps.
Mainly because there are MUCH easier ways to get started nowadays.
Thanks to the rise of the Web, getting started as a brand-new writer is easier than ever.
You also don't have to start off with long-form sales letters like I did.
Today, many of the other project options are short and fun — because you can choose to write about practically anything you're passionate about.
Here are five projects you may want to consider if you're just getting started:
1. Homepages (Standard fee range: $450-$4,500)
Let's face it — every website has one. And the homepage is usually the first thing a visitor will see when they check a company out.
So it's critical for a company to have a homepage that immediately conveys what they are about and how they can help prospective customers. These are usually short writing projects that oftentimes can be done in just a couple of hours.
Here's a quick example of the kind of thing you may end up writing …
Say you have a client that sells craft supplies. They hire you to work on their homepage.
Right now, their homepage kicks off with this copy:
PLAID.

So Beautiful. So Easy. So Plaid.
You, as the copywriter, would quickly realize that this doesn't say anything to someone who lands on the page expecting to know more about different craft supplies.
So you could go to work and come up with something as simple as:
PLAID.

We Sell Craft Supplies.
From there, you may have to write a few more paragraphs explaining what kind of craft supplies are offered and what kinds of specific applications they may have. But once you do that, you're in the clear.
2. Landing pages ($450-$1,500)
Landing pages are the pages a prospective customer typically sees after clicking on an ad or link in an email.
More often than not, these are very short-copy pages that ask a visitor to enter their email address in exchange for a case study, special report, infographic, or something else of immediate value.
The nice thing about these kinds of pages is that many times your clients will test out different marketing angles or different "freebies" to give away in exchange for the email address, meaning you'll have many opportunities to write these kinds of projects.
Plus, because you'll only be writing around 300-1,000 words, it's a super-short project you can knock out in the morning and have the rest of the day to yourself.
3. Information pages ($150-$750)
Information pages are exactly that — a source of good and valuable information.
Companies often use these pages to answer questions a prospective customer might have about a particular product or service. So in a way, this page "pre-sells" someone on making a purchase.
But you won't have to worry about doing any selling. Writing an information page means you're writing an informative article, usually around 500-1,000 words, that delivers useful information and answers your prospect's questions.
4. Blogs/Social Media ($50-$500 per post)
This is a BIG one. Companies constantly need new and fresh content. Oftentimes this takes the form of blog posts or valuable posts on various social media sites.
Again, these don't have to be super-long posts or articles. Typically 350-1,200 words in all.
5. Emails ($250-$3,500)
This is another great type of online project — especially for beginners.
That's because they are short and sweet and businesses need TONS of them in order to stay in touch with their customers and prospective customers.
Plus, it costs almost nothing to send an email. This is why many marketing directors will be more than willing to let someone with zero experience try their hand at an email or two. If for any reason the email doesn't work, no biggie.
So, there you have it.
Five short, fun projects I recommend you go for if you want to "dip your toe" in the copywriting waters.
They pay well. You can learn how to write them in a very short period of time. And best of all, you can have a blast doing it by choosing to write only on topics you're interested in.
Do you have any questions about getting started writing for the Web? Please share in the comments below so we can guide you.

The Professional Writers' Alliance
At last, a professional organization that caters to the needs of direct-response industry writers. Find out how membership can change the course of your career. Learn More »

Published: April 24, 2019