Congratulations to the 2019
$10K Challenge Winner: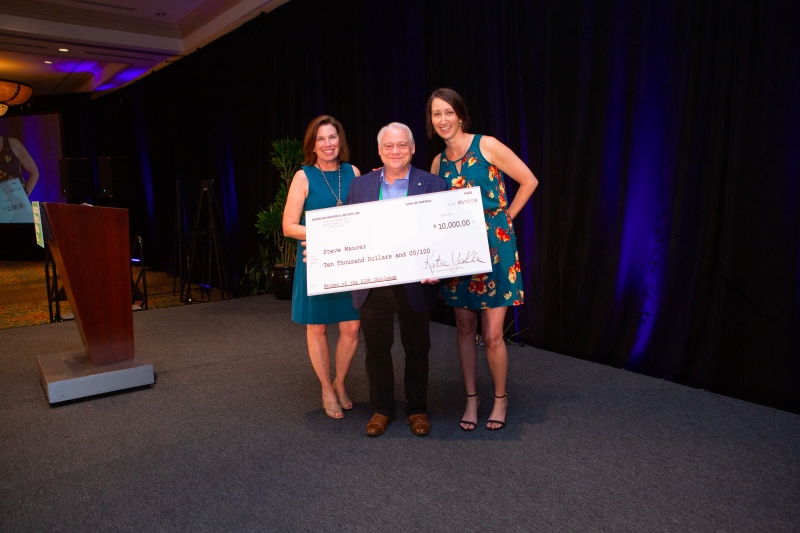 Steve Maurer has been hard at work developing his copywriting career over the past several years, specializing in B2B.
He's a huge asset to the AWAI community, supporting in the business building efforts of his fellow members, and passing on the strategies he's picked up to others to help improve their skills.
Now, with a guaranteed $10,000 in work from AWAI over the next year, along with ramping his client-getting efforts, he feels that life as a full-time copywriter could be within his grasp.
"I'm still working my full-time job. But right before Bootcamp, I checked my most recent pay stub. As of that check, I officially invoiced more for copywriting gigs than I grossed at my job. That means my writing income is pulling ahead of my job … and growing better every day," says Steve.
"I've been getting better clients all the time, businesses with deep pockets who look to me for more than just words on a page. I've got to credit that to AWAI programs in general and the amazing Circle of Success training and support.
As far as how it felt to win …
"It's something I never dreamed I'd win! In fact, winning the 10K Challenge was probably the furthers thing from my mind. I felt honored that I was even considered. Still pinching myself, honestly!" says Steve, who's looking forward to the year ahead.
"Lots of articles, emails and stuff to be written! Whatever they have planned for this year, I'm up for it. My goal is to help as many people as possible start on their path to the writer's life. And I can't think of a better group to do that with than the AWAI family."
After Bootcamp, Steve and his wife, Mary, took some well-deserved time-off to enjoy what AWAI's hometown of Delray Beach has to offer.
"On Sunday, our last day, we wandered around enjoying the town, and had a fantastic dinner at Deck 84, just the two of us. That morning, however, we got up early to watch the sunrise over the ocean. It was beautiful … almost like a sign of a new beginning, a new chapter in our lives."
To hear more from Steve, click the video below to watch his interview.
Click the video below to watch his speech.

The Professional Writers' Alliance
At last, a professional organization that caters to the needs of direct-response industry writers. Find out how membership can change the course of your career. Learn More »

Published: May 25, 2019