The "Copy Support Team" to Help You Write a Winning Sales Letter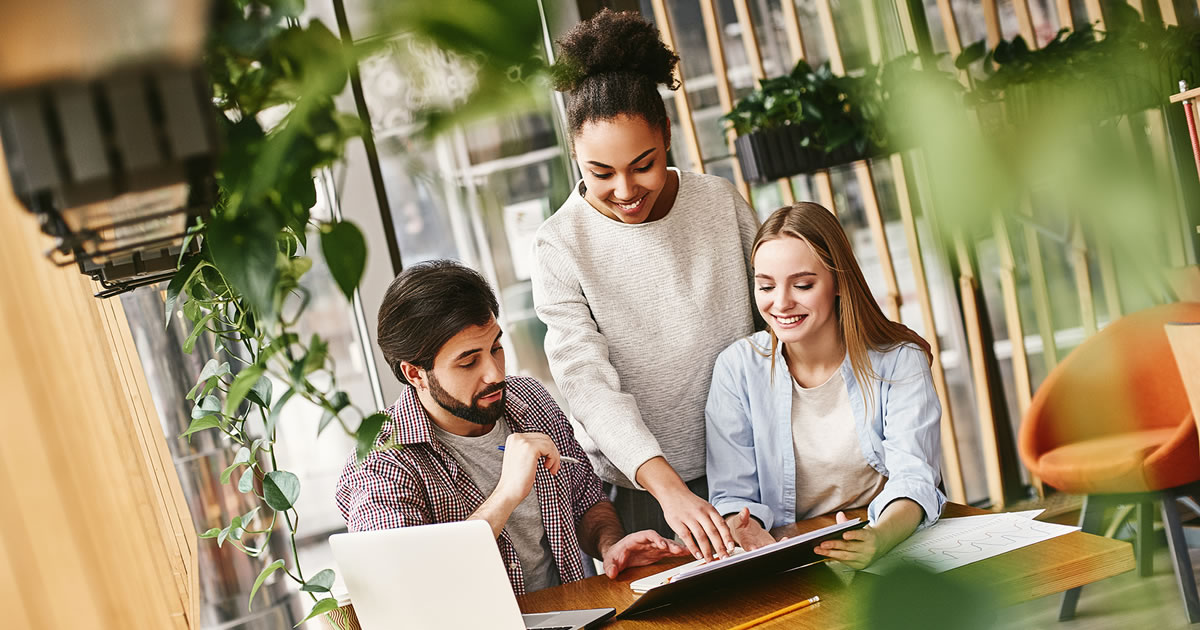 Does the idea of writing a sales letter intimidate you?
It definitely used to intimidate me.
But this was because I was wrong about one key thing.
You see, I thought being a copywriter meant writing sales letters all on my own.
I thought I'd have to come up with ideas on my own, research and write 16+ pages of copy on my own, and edit my work all on my own, too.
I'm a pretty independent person. But even for me, this sounded overwhelming.
In fact, as a writer, I've always felt I produce my best work when other people look at and critique my writing. Why should copywriting be any different?
It turns out, it's not.
AWAI's Simulated Training program showed me that writing sales letters is actually a team effort.
The team you work with wants you to succeed — maybe even more than you do.
Of course, they expect you as the copywriter to know how to write a sales letter, and to do your job to the best of your ability.
On their side, they'll give you the context and background you need before you start your research … provide guidance and feedback on different parts of your letter … and even make sure the final copy is as polished as it can be.
All this means that as a new copywriter, you don't need to worry that it's all up to you — because it's not!
To prove it, let's take a closer look at the copy process …
The Client Call: Meeting Your Copy Support Team
As I said, the company that hires you to write a sales letter really wants you to succeed.
It's their job to support you, introduce you to important people, and answer your questions.
In Simulated Training, we saw this very clearly in our initial call with our client, AWAI.
In this call, we got to know our copy support team:
The Executive Director — Katie Yeakle
The President — Rebecca Matter
The Copy Chief — Sandy Franks
The Marketing Manager — Jaclyn Mehler
And The Product Expert — Nick Usborne
In our case, we also met "The Copywriter," Guillermo Rubio, who modeled for us what to do in each stage of the process.
When you see who's involved in this initial call, it becomes obvious just how much the client wants the copywriter to succeed!
Plus, we discussed so many things to get the project started off on the right foot.
The Copy Chief, Sandy, talked to us about the scope of the project, and introduced the team members.
The Marketing Manager, Jaclyn, talked to us about our target audience, and what's worked and not worked for past promotions.
The Product Expert, Nick, told us about the product itself … why it's so popular, how it's unique, even the history of how it came to be.
Meanwhile, Guillermo, The Copywriter, showed us what kinds of questions we should be asking during this meeting, like "What are the biggest challenges for this target audience?" and "What bonuses are included?"
AWAI told us that most direct-response companies set up a similar call for getting a project started.
The exact team you'll be working with will depend on the company that hires you.
But the bottom line is — they'll help you get the inside information you need before you ever start writing.
Taking Your Letter Step-by-Step (Your Copy Chief Will Help You!)
So we finished the client call. We got all the instructions for writing the letter. Then we wrote the letter … right?
Not quite.
Like all direct-response companies, AWAI knows just how important the Big Idea, headline, and lead are to the success of the promotion.
Because of that, they gave us guidance and feedback on all these important aspects.
And this is how it will work when you write your letters, too.
You'll do your research, brainstorm, and send in your Big Idea for feedback.
You'll do more brainstorming, write dozens of headlines, and send in your best headline for feedback.
And so on.
Do you see how great this is for you as the copywriter?
No one expects you to write a perfect letter in one go, without any input.
You take the letter step-by-step, and each of these steps gets you that much closer to creating a winning sales letter.
And again, it isn't just AWAI who does this.
Every direct-response company has a similar process so you get feedback on all the most important parts of your sales letter as you go.
Working with a Team: How to Get Hired Again and Again
Now, while your copy support team is going to help you … that certainly doesn't mean you can just sit back and relax.
If you don't do your part of the job — or if you're difficult to work with — they're not going to be excited about working with you in the future.
Thankfully, there are a few things you can do to have a better chance of getting hired again.
Team Player Tip #1: Bring Your Best Work
The biggest thing you can do to show your value as a copywriter is to always submit your best work.
Make use of all your training, and do what you need to do to write great copy!
If you've taken AWAI's Accelerated Program for Six-Figure Copywriting, you know what this means …
It means researching, including all the components of a strong sales letter, writing multiple drafts, and so on.
Make sure you're able to check these boxes, and give yourself enough time to submit something you're proud of.
Do this on a consistent basis, and you'll quickly gain a reputation for excellence.
Team Player Tip #2: Meet Your Deadlines
The second very important thing to do is to meet your deadlines.
When you submit your work on time, you show your client that you're a professional, and that you're considerate of their schedule.
If you don't, you send the opposite message.
After all, at the beginning of your project, it's up to you to say yes or no to a deadline. So only agree to what you know you can deliver.
Remember, a sales letter is a team effort. If you're late on your part of the project, you're making it more difficult for other people, and they won't want to work with you again.
On the other hand, if you always meet your deadlines, the team will see you as a reliable person. And you can bet they're going to want to work with you again.
Team Player Tip #3: Be Easy to Work With
Another underrated aspect of writing a sales letter is simply being polite and easy to work with.
If it takes you a week to respond to an email, or you get annoyed every time someone critiques your copy … you'll quickly get a reputation for being difficult.
On the flipside, if you respond quickly to messages, listen to and incorporate feedback, and show gratitude for the opportunity, they'll really appreciate you.
Simply being polite, professional, and organized can go a long way, especially when you're just starting out.
If you make the lives of your team members easier, they're going to love you and will be excited to work with you again.
You Don't Have to Be an "A-level" Copywriter Before You Start Writing Sales Letters
If you think you have to be a "perfect" copywriter before you start working with direct-response companies, think again.
You do need to know the components of a great sales letter. And you need to be responsible and easy to work with.
But ultimately, you don't have to worry about being a perfect copywriter before you start writing sales letters, because you're not going to be alone in this project.
If a direct-response company hires you, they will do what they can to help you succeed.
And when you do your part of the job, you are showing them you care about the results.
Ultimately, they'll see you as a valuable asset — and will want to bring you back again and again.
I think you'll find like I have that with this kind of support team in place, writing sales letters is much more doable than it might seem at first.
But you don't have to take my word for it.
If you keep going down this exciting path, you'll soon see this for yourself.
Do you have any questions about getting started as a copywriter? Share with us in the comments so we can direct you to more resources.

The Professional Writers' Alliance
At last, a professional organization that caters to the needs of direct-response industry writers. Find out how membership can change the course of your career. Learn More »

Published: May 30, 2019