How Writers can Beat Imposter Syndrome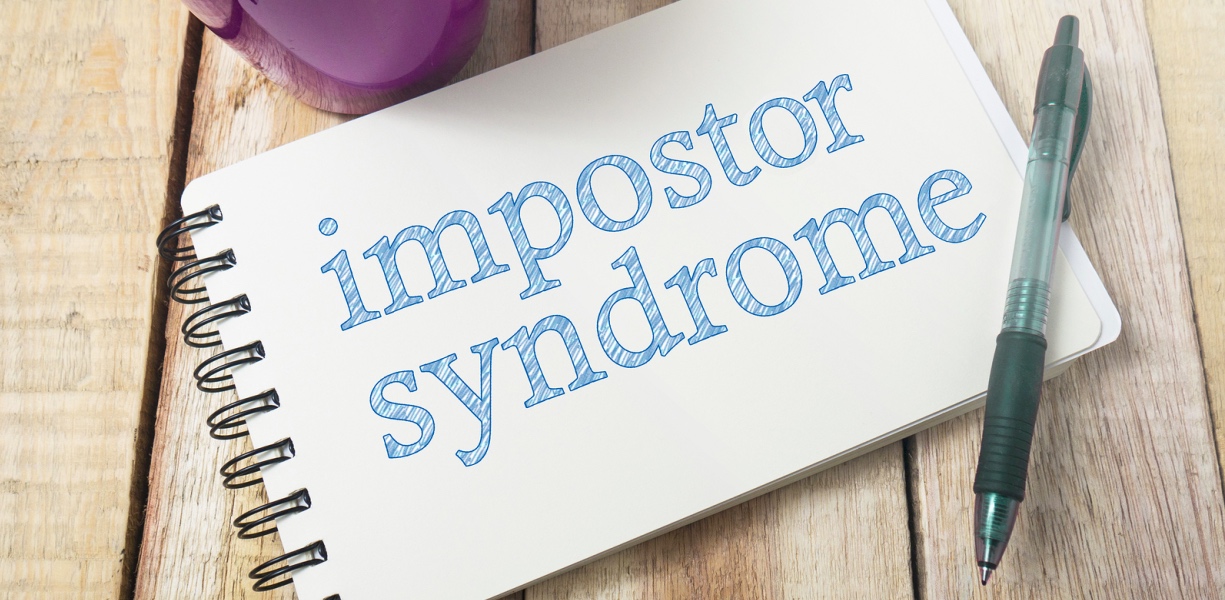 Has this ever happened to you? You land a new client and you're excited about working together. You sit down to work, slide into your writing zone, and whip through it.
You're feeling pretty good about it.
"That wasn't so hard," you think.
Then, it's time to press "Send" and you freeze, thinking of a million reasons why you shouldn't.
Maybe you'll go over it "just" one more time … and three hours later, you're still "revising."
Or, you do press "Send" and then have a sick feeling in your stomach thinking that your new favorite client will hate your work.
If this sounds familiar, welcome to the club.
That feeling of not being "good enough" has a name. It's called "Imposter Syndrome" and it's insidious.
It sneaks around in the back of your head saying things like, "Who do you think you are to be a professional writer?" Or, "Why do you think you can do this writing thing?" Or "She'll probably hate it. I don't know why I agreed to do this."
Maybe it's even keeping you from getting started and finding that first client at all.
Imposter Syndrome will steal your time, your joy, and your earnings, if you let it.
And the worst part is that it's totally made up.
Don't believe me?
One of the most beloved American writers said this, "I have written 11 books, but each time I think, 'Uh oh, they're going to find out now. I've run a game on everybody, and they're going to find me out.'" (That quote is from award-winning author and poet, Maya Angelou.)
The feeling isn't limited to writers either. Sheryl Sandberg, Facebook's COO and author of the best-selling Lean In said, "There are still days when I wake up feeling like a fraud, not sure I should be where I am."
Psychiatrists say Imposter Syndrome is common and as many as 70% of people struggle with it.
So, if you've ever "felt like a fraud," what can you do about it?
Acknowledge the Symptoms
You know how turning on the light makes the scary shadows disappear in a dark room? That's kind of what it's like when you acknowledge the symptoms of Imposter Syndrome.
Three common ones include:
Procrastination — There's spending a little too much time surfing the Web and then there's stalling because of self-doubt. If you find yourself delaying the start of your freelance writing business until the time is "perfect," that's a sure sign you're in the throes of Imposter Syndrome. (Hint: the time will never be "perfect.")
Excessive negative self-talk — Instead of letting self-doubt take over, you can say, "A-ha, I recognize what you're doing. Thank you. That's okay, you can go away now. I can handle this." It's just your primal brain trying to keep you "safe" from the unknown.
Relentless editing — This is procrastination by a different name. Professional writers know there's a point at which you have to press "Send." Write, edit, let it go. Make it as good as you can, yes, but endless rewrites are a form of avoidance.
How to Send Self-Doubt Packing
Acknowledge your progress. Do you sense a theme here? Too often we plow through our days in such a hurry to check things off the proverbial "to-do" list that we forget to enjoy the journey.

No one ever declared themselves a writer and won awards or landed a fat check the next day. And that's okay. But if you completed another module of a program? That's progress! Told five people about your new freelance business? That's major progress! Created a marketing plan? Congrats!

Keep a list of your accomplishments. Landed a new client? Have a little celebration even if the celebration is a dance party of one to your favorite song. Also, write it down, "I landed a new client!"

Did a client love something you wrote and was kind enough to tell you? Keep a copy of that message in a place where you can find it. I've got screenshots of Facebook messages and I've cut and pasted emails into a Word doc for easy reference. Because believe me, I've been a full-time freelancer for nine years and there are days when Imposter Syndrome still rears its ugly head.

Connect with other working writers — Part of the reason Imposter Syndrome is so devious is it's because it can do a number on your psyche. But if you connect with other professional writers and discuss it, you'll recognize that you're not alone and this is just part of the journey. Join the B2B copywriter community on Facebook and don't be afraid to admit you're feeling self-doubt. We've all been there.
You really can do anything you want to do if you put the work in. Okay … maybe things like brain surgery and rocket science aren't within reach for many of us, but having a writing business? Yeah, you can do that.
Sure, you might need to learn a few things, like how to structure an email that sells or how to craft articles, but you can learn it. And once you learn, you practice (aka writing), over and over.
Don't let self-doubt steal your dreams. What about you? Do you have a favorite way of kicking the Imposter Syndrome to the curb?

The Professional Writers' Alliance
At last, a professional organization that caters to the needs of direct-response industry writers. Find out how membership can change the course of your career. Learn More »

Published: May 2, 2019