Making Connections with People Who Can Accelerate Your Success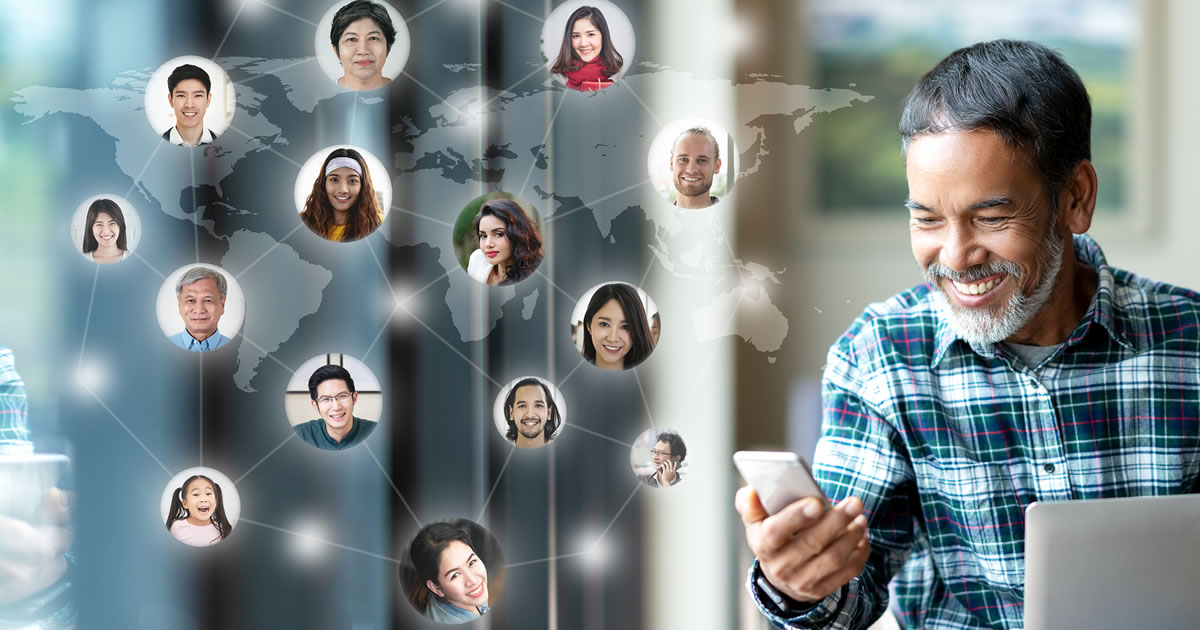 One of my favorite quotes is, "Life begins at the end of your comfort zone" by Neale Donald Walsch.
For many people, networking is one of those things DEFINITELY outside of their comfort zone. Perhaps that describes you?
That was certainly me when I started my freelance writing business. It took me months to work up to my first live event.
It started at 8 a.m., which was already a strike against me as I'm not a morning person. However, I got up at 6, showered, blow-dried my hair, put on a business-like dress, and paced for 15 minutes while practicing how to introduce myself with my "elevator pitch."
The meeting went fine except that when it was my turn to stand up in front of 40 people and give my pitch, I was shaking with nerves. But I got through it. The people were nice and I survived, so I felt like I'd overcome a hurdle.
Over the next couple of years, I attended dozens of networking events in my area. Chamber of Commerce business card exchanges. Women's Business Groups events, Philadelphia's chapter of the American Marketing Association, I even attended a meeting or two of BNI — a weekly meeting where members go to exchange leads.
I landed a few clients and made new friends.
Like anything, it became much easier with practice. I realized the only person questioning my attendance was myself and if I focused on having a conversation with other business people, it was fine, maybe even a little enjoyable.
That's the key.
Taking a genuine interest in others took the pressure off and reminded me that it wasn't all about me.
When you focus on what you can do for others, and making connections, you'll not only find it easier, it will be more effective too.
Zig Ziglar famously said, "You can get everything in life you want if you will just help enough other people get what they want."
Apply that attitude to your networking. Look for ways you can help others, and you'll build lasting connections.
Here are a few tips for making connections, including annual industry events like Bootcamp. Embrace the right attitude and networking can even be fun.
3 Networking Tips for Freelance Writers
First, remember that everyone is there to meet new people. That's the whole point. Focus on asking questions and seeing what you can learn about others and you may find it easier to connect — and maybe even a little fun.
1. Networking at Live Annual Events like Bootcamp
I'm biased, but events like Bootcamp are my favorite. The people are friendly and you have a shared interest in writing and business, so it's easier to strike up conversations. I've developed referral partnerships, landed new clients, and even been invited to dinner by Mark Ford simply by talking to people.
Here's an example … One morning at Bootcamp, I got to breakfast early and ended up sitting with Mindy McHorse, Editor of Barefoot Writer. At the time, the magazine was new. She and I had a friendly chat and she said she'd love for me to write for the publication. I was a newer writer at the time and was thrilled. Since then, I've written maybe a dozen pieces for the magazine and even been on the cover!
Just be yourself, have conversations, and be open to possibility.
Then there's the Job Fair, which is terrific because its whole purpose is to connect writers with marketers who need writers!
To make the most of an event like Job Fair, take some time before you get to the event to review the list of attendees and identify a few you're interested in. Do you have relevant connections or experience with any of them? If so, make note of that so you can talk about it when you meet in person. (Be sure to follow up by submitting Spec Assignments! Too many people leave opportunities on the table by not sending any specs in.)
Then there are the presenters, you may find yourself standing in line beside one at lunch or see an opportunity to join them at the breakfast table. Don't be shy. If you can't think of anything to ask then tell them you enjoyed their presentation and share something that stood out to you. People appreciate this more than you know. Or, for something completely different, ask a fun question like where did you go on your last vacation or how did you get your start in this industry?
2. Networking at Live Local Events
Every area has a Chamber of Commerce, Meetups, and other types of networking events. Larger cities may have a chapter of the American Marketing Association, which can be a nice opportunity to meet agency types and larger businesses that focus on selling to other businesses.
Also, if you have an industry focus, it's not uncommon to find events happening local to you that you can attend. For example, one of my niches is pet care. With a quick Google search, I found an annual veterinarian event an hour away. I was able to register as press and spend the day touring the expo and sitting in on presentations. It was very informative and gave me a ton of topic ideas for my clients.
You can do the same thing. Just Google Meetups, networking opportunities, and professional conferences + your industry.
Here are more tips from Marketing Mentor Ilise Benun, 4 Best Practices for Networking in Person, and from web writer Michele Peterson, The 3 P's of Successful Networking.
3. Networking Online
Social media has made it so much easier to meet people and stay in touch. If you're looking for clients, join Facebook Groups where your type of client congregates.
Use the search function on LinkedIn to find potential new clients. I make heavy use of LinkedIn's search ability looking for "Director of Marketing" and "Content Manager" in my chosen niches.
Then I send a connection request. When they connect, I thank them. If it seems appropriate, I let them know I'm available if they need assistance. (Here are some helpful articles on LinkedIn: Self-Marketing on LinkedIn: To Make Big Leaps … Take Small Steps by B2B copywriter Steve Maurer and All You Need to Get Started Landing Well-Paid Writing Assignments Is LinkedIn by Ilise Benun.)
With the technological advances in livestreaming and virtual access, event holders are offering an opportunity for people to participate from home. A livestream option saves attendees the expense and hassle of travel, yet offers the benefits of learning from all the presentations.
Most events accessed by livestream include a method to communicate with other attendees, such as a private Facebook group or chat room. These online groups enable virtual participants to connect and share with others, all from home! If you have any opportunity to join a virtual event, be sure to take part in the discussions. Chances are, you'll learn even more and make solid industry connections.
Here's an article from Pam Foster on the online approach to networking, The Surprisingly Easy "New Networking" Approach for Fun and Profit.
No matter whether you're meeting people online or off, just remember the golden rule of networking. It's about having a conversation and getting to know others.
When you approach networking from a place of relationship building and making connections, it takes the pressure off and you can relax a little.
As you can see, it's easy to get started even if you're new. What are your favorite tips for networking? Share with us in the comments below.

The Professional Writers' Alliance
At last, a professional organization that caters to the needs of direct-response industry writers. Find out how membership can change the course of your career. Learn More »

Published: May 1, 2019