I Was a New Copywriter Powered by 315 Years of Experience … and How You Can Be Too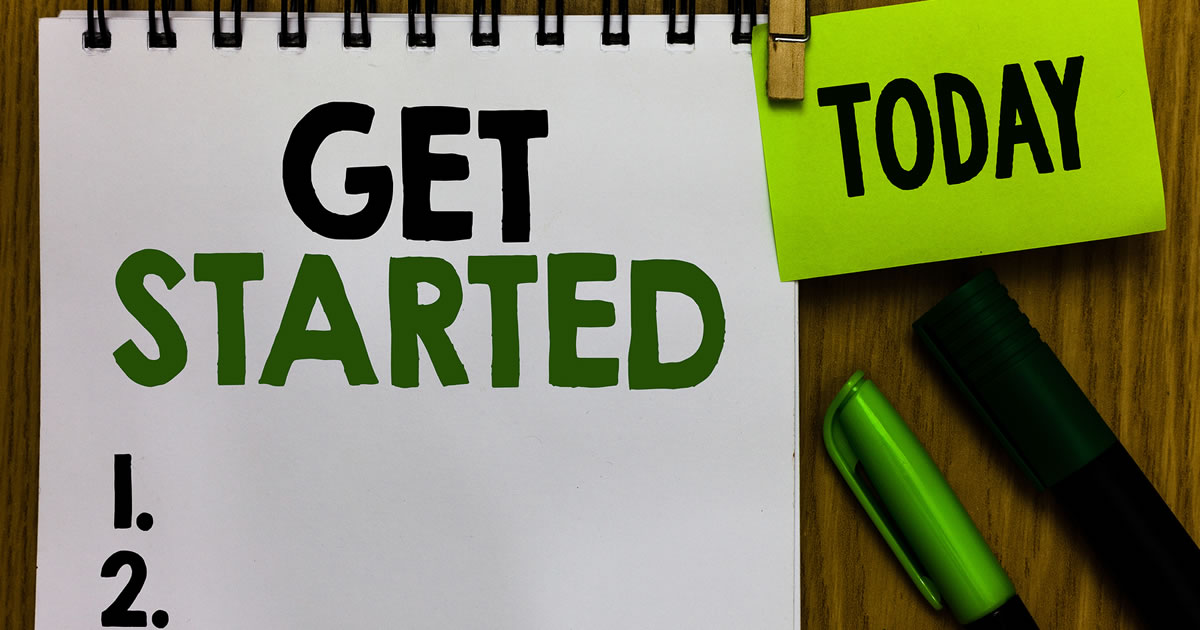 It's true … we forge our own path to the writer's life.
But what if your path runs backwards?
Mine did.
You see, I started with a great client. Then, I needed to master the skills — fast.
But whether your route runs backwards or forwards … you still need a plan.
Of course, everything is easier when you have help! So I'm here to share the process I used that took me from being a new copywriter to replacing my full-time income in one year.
Here's how you can do this, too …
1. Say YES!
How did I land that first copywriting client?
A family member told a friend I was going out on my own and the friend hired me as a Public Relations consultant.
It turned out the company didn't need ongoing PR. But its demand for Business-to-Business (B2B) content was huge.
When the client asked me to pitch in on B2B projects, I said, "Sure, I'd be happy to help!" (And then I turned to AWAI for the necessary training!)
What does this mean for you?
Tell family and friends you're venturing out into something new. You'll be surprised at what you'll uncover when word travels fast from friend to friend.
Go where you find tons of opportunity. For example, there are more than 5.7 million B2B companies in the U.S. alone. Marketers are struggling to keep up with demand for white papers, emails, case studies and more. Do you write clearly and persuasively? Can you help people who aren't experts understand why they need products and services? Answer yes, and you'll find scores of companies need you.
Build your business around people you want to work with. Sounds obvious, right? Still, so many people miss this step. When a valued client asks for help, say "YES!" Then give it your all to gather the resources you need to complete their projects successfully.
2. Pay It Forward
These tactics work even if you don't have paying clients yet.
For example, do you have a friend who's launching a business or looking for a new job?
Use your copywriting skills to lend a hand. Add persuasion power to her resume. Or, review her new marketing kit or LinkedIn profile.
Maybe you'd rather get active in a trade association for your niche. Or a community group. Or an arts foundation. Choose an organization that provides access to the people you want to do business with.
Then, offer to write some emails or update a few web pages … Pick projects you love that fill a hole in the group's marketing plan. And share your skills generously.
Besides gaining the satisfaction of helping a good cause or a friend …
You'll spread the word that you're open for business
Gain more experience fast
Create samples
Get testimonials
Grow your referral network
3. Use Stick-to-it-iveness to Follow the Path
I was a beginning copywriter drawing from 315 years of experience.
How so?
This is the combined experience of all the mentors who helped me during my first year as a B2B writer.
Where can you find these experts?
They're available 24/7/365 through AWAI.
I found online programs for every writing skill I needed. Each class was packed with best practices and step-by-step instructions from a leading copywriter.
Think of it. You get insider tips from Katie, Rebecca, Bob Bly, Clayton Makepeace, Mark Ford, Will Newman, Steve Slaunwhite, Gordon Graham, and many more …
I started with The Accelerated Program for Six-Figure Copywriting. Then I joined Circle of Success because it provided me unlimited, lifetime access to the AWAI Resource Library.
During my first year as a copywriter, I sat down at the kitchen table each night and poured through AWAI's programs. The next morning, I applied what I learned to writing projects.
You can do this with client work or the Pay It Forward projects we discussed in Step 2. The important thing is to stick with the training. And put your new skills to use quickly on real-world assignments.
When you do this, you'll …
Shorten your learning curve by starting with time-tested formulas.
Feel comfortable, knowing you can go back to your training materials as much as you like.
Approach every project with years of copywriting know-how at your back so you can write better copy, faster.
4. Turn One Project into Many
Want to make yourself "stickier" to clients?
Once you master the fundamentals, gradually add new services. Focus on the most in-demand projects for your niche. And tap into training programs to build up your skills.
With practice, your confidence will grow. You'll go for assignments and recommend approaches you might not have done otherwise as a new copywriter.
Why? Because you'll know you can always refer to your training materials and get every assignment right.
Keep looking for more ways to strengthen your clients' marketing plans.
Let's say you write a white paper. Do they need a landing page for the paper? Would they like you to write emails and a blog post to drive readers to the landing page?
When clients see how your work builds online connections and attracts new customers, they'll want your help on more projects.
Plus, they'll tell their friends. Word spreads fast among busy marketers.
What a wonderful way to grow your business — by doing great work and finding new ways to make your clients look good.
Here are some resources for mastering in-demand skills and adding value:
5. Master the Money Side
Okay, you're writing great copy and adding real value. Of course you want to get paid your full worth.
So, before taking on new clients, ask them qualifying questions. You'll get a better feel for the project's scope and chance for success. What's more, you'll show your expertise from the start.
Then, if you decide you want the business, you'll be in a better position to come together with the prospect on a price.
Like copywriting, becoming a savvy negotiator takes practice. Keep honing your skills, and you'll get paid back in spades …
The idea is to earn great money doing projects you love.
So before proceeding with new prospects, get clarity with questions like these:
What are the goals of the project?
How will they measure success?
Does the company have market research to share?
What's the deadline?
Who will be your main contact?
Has the prospect worked with freelance copywriters before?
How many people take part in the approval process?
What budget have they allocated for the project?
Want the complete list of qualifying questions and tips on pricing and negotiating? Check out AWAI's Simplest Guide to Pricing Copy Projects.
Closing Thoughts
It doesn't matter whether your path to the writer's life runs forwards or backward. Wherever you start, here's what happens when you gather your resources and stick with a plan for driving success.
You'll get more experience faster … keep clients longer … gain skills you can take with you anywhere … grow your business through more referrals and … command higher retainers and fees.
What's your system for driving success? Share your comments below.

The Professional Writers' Alliance
At last, a professional organization that caters to the needs of direct-response industry writers. Find out how membership can change the course of your career. Learn More »

Published: May 24, 2019