Earn $1,500: This New Type
of Copywriting Is Critical to
a Company's Success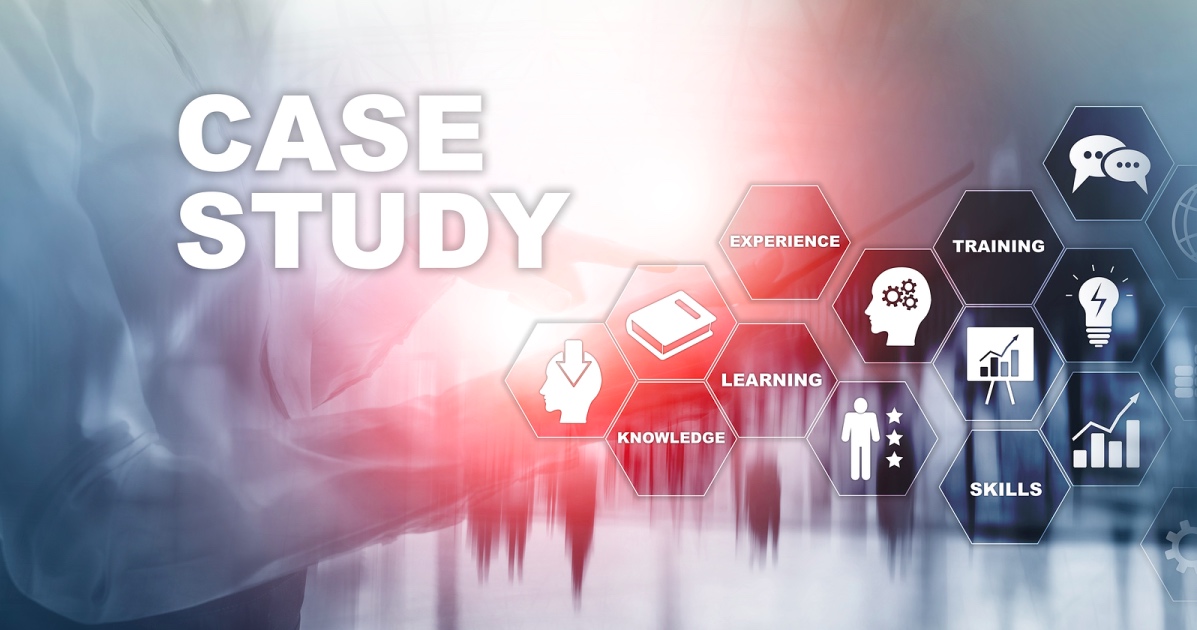 It ranks as one of Psychology Today's top 10 most astonishing case studies.
And the man smack dab in the middle of it has been called "the most important patient in the history of brain science."
To the doctors and scientists who studied his behavior, he was known simply as Patient HM.
To family and friends, however, he was Henry Gustav Molaison.
Henry was born in 1926, but his story of notoriety starts at age nine. That's right around the time he fell and hit his head rather hard.
Shortly after that incident, he began having epileptic fits.
Sometimes the fits were so frequent, he would suffer as many as 10 per day.
As you imagine, dealing with that many bouts of epilepsy on a daily basis makes it hard to live an ordinary life.
So when he turned 20, Henry sought medical help for his condition. And the physician he turned to was Dr. William Beecher Scoville.
Dr. Scoville was a neurosurgeon practicing at Hartford Hospital in Connecticut. In fact, he established the hospital's first-ever Department of Neurosurgery.
After examining Henry, Dr. Scoville concluded the best treatment was to remove his medial temporal lobe, which is the portion of your brain responsible for what is known as "declarative memory."
That's just fancy medical jargon to describe the portion of the brain that helps us remember facts and events.
But here's the thing.
This type of radical surgery hadn't been performed before for this kind of illness. Until then, only smaller portions of that same area of the brain had been cut out. And patients who underwent the procedure no longer showed signs of having epileptic fits.
But what Dr. Scoville was proposing was different. He was going to remove that entire section of Henry's brain, not just small portions. So in all honesty, it was as experimental as one could get.
Dr. Scoville was completely convinced that removing this part of Henry's brain would finally alleviate the horrible seizures he suffered daily. In fact, he was hopeful the procedure would get rid of them altogether.
And Dr. Scoville was also confident that there would be minimal side effects … nothing that would cause Henry any further harm.
However, that's not what happened.
Although Henry's epilepsy seemed to go away, he could no longer make memories. He was now experiencing what psychologists and doctors call severe anterograde amnesia.
Just in case you are not familiar, anterograde amnesia is the inability to develop and keep new memories. Old memories that have been stored as long-term memories are retained, but they are fuzzy in recollection.
Immediately after the surgery, Henry could recall all of his old memories from before the surgery without major problem.
But not so with simpler memories, or those that most of us take for granted. Nope, they were completely lost.
For instance, he could not remember what he ate for lunch, or recall the names of doctors that he met just a few minutes before.
Sadly, Henry remained this way for the rest of his life.
Now you're probably wondering what does poor Henry's memory problem have to do with your copywriting career?
As you might have guessed by now, the answer is nothing.
Or perhaps I should say this isn't so much about Henry's missing memory, it's the fact that he became one of the most studied men in history. Over 100 psychologists and neuroscientists examined him.
And his story was written up in over 12,000 medical journals. More psychologists reviewed his case study than just about any other one ever created.
And it's writing case studies that could make you one of the most sought-after copywriters.
Although case studies have been used extensively in the medical industry for years, they are now a critical part of a company's marketing strategy. In fact, a survey done by the LinkedIn Technology Marketing Group found that companies reported case studies to be the most effective marketing tactic.
Another study found that almost 80% of business buyers cited case studies to be among most influential for making a buying decision.
And you'll find this is particularly true in the B2B field, where potential customers are usually about 70% to 90% of the way to making a purchasing decision before they even reach out to a salesperson for help.
Yet even at this point in their decision-making process, they are likely to finish reading company case studies before making their final buying decision.
Want to guess who is writing all these case studies? Yep, copywriters.
In fact, case studies are growing in popularity these days — they are one of the most important "copy skills" of our time.
For you, Dear Copywriter, this means learning to write case studies is a slam-dunk when it comes to getting more and more clients. And nice big project-related paychecks too.
In addition to collecting huge payouts, the other neat thing about case studies is they are fun to write. Basically you're telling a good news story about how the company's product solved a customer's problem.
Think of case studies as nothing more than success stories.
And once you get the knack of writing a case study, you can do them quickly. They are typically two pages long, which means you can knock one out quickly.
Here's something else you'll like about writing case studies: You get paid well. The going rate is about $1,500 for one well-written case study.
With so many companies in need of case studies, you shouldn't have any problem finding clients. Here at AWAI, we use case studies quite often. In fact, just a few weeks ago, we published our 51st case study on our website.
Now, there is an art to writing a case study. That's why AWAI created a new training program designed to teach writers of all experience levels how to write case studies for a living.
It's a four-week, interactive live training program, where you get feedback on your sample case studies by Casey Hibbard. She's a case study expert who has worked with companies around the globe, including Avaya, Landesk, and Office Depot, to name just a few.
She's so good at writing case studies, she's written 36 for AWAI. In total, she's written well over 1,000. The truth is, you can't find anyone more qualified to teach how to write case studies than Casey.
Her training program is open for enrollment now. I suggest you hurry and sign up because it will probably sell out fast. You can do that right here.
By the way, something rather remarkable also happened to Henry after his brain surgery that also made his story worthy of being studied so often. Scientists and medical researchers were startled to find that his mind never really aged. In other words, Henry continued to behave like the 27-year-old man for the rest of his life until he died at age 82. No one is sure why this happened, but researchers are certain it's related to having that much of his brain removed during surgery.

The Professional Writers' Alliance
At last, a professional organization that caters to the needs of direct-response industry writers. Find out how membership can change the course of your career. Learn More »

Published: May 13, 2019