Newly Minted Six-Figure Barefoot Writer: Angela Payton's Story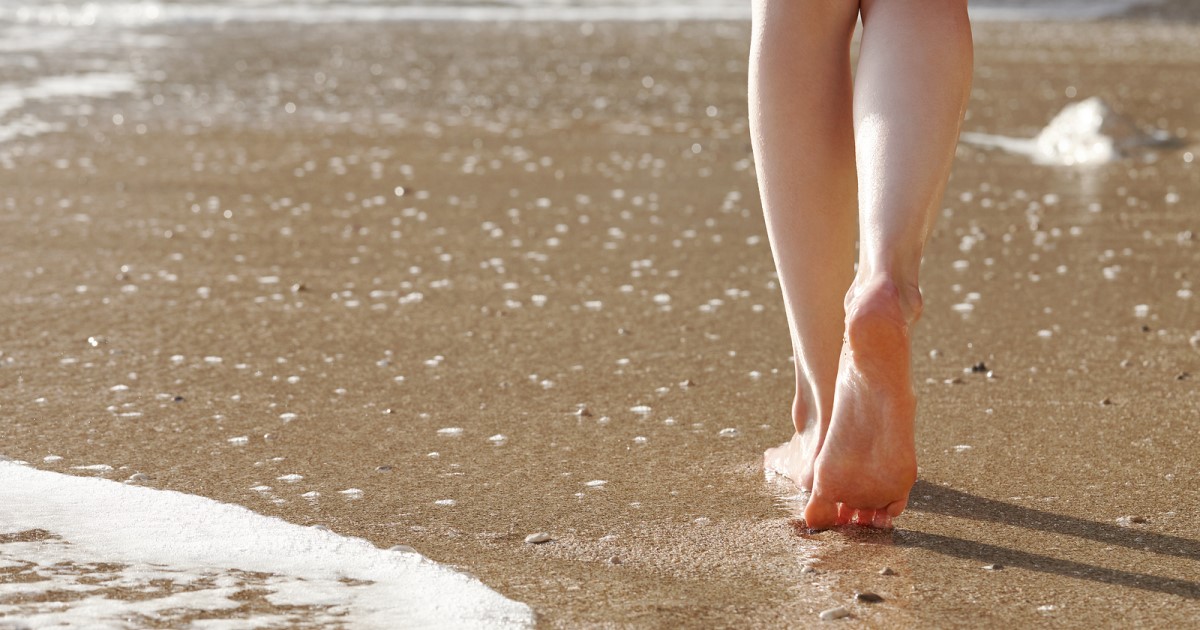 Writing as a career choice doesn't always mean freedom, as Angela Payton learned firsthand. It's Barefoot Writing that combines the best of lifestyle, pay, and freedom options. Discover how Angela came to that conclusion and what she did about it … along with how it led to her life as a six-figure, "footloose" writer.
Tell us about your background in writing before turning freelance.
I was a technical writer before moving toward online content work. I worked for Norton, Symantec Antivirus, in what we affectionately called the Virus Cube. It is still the most secure area at HQ.
Why did you decide to go out on your own?
It started at a company where I took a position as their social media specialist. I was very good at it and met their online sales goals, but I hated going to an office. I wanted to be footloose and fancy-free.
When people asked me what I did for that company, they'd want my social media help for their own small businesses. I realized I needed to learn more about how and why I was really good at social media.
So, I Googled it. Because of the Barefoot Writer Club and AWAI, I learned the how and why. Even better, I learned how to repeat that success.
Now I repeat that success for my clients, and not only do they pay me for it … but they can't stop boasting about it.
I highly recommend the Accelerated Program for Six-Figure Copywriting. I also highly recommend taking the AWAI Verified™ "Badges" program. Those two courses alone will put you on the best path for persuasive online writing. Continue taking courses and improving your skill sets, but at least start on your path with AWAI.
I've just hit the six-figure mark with long-term contracts and only five clients.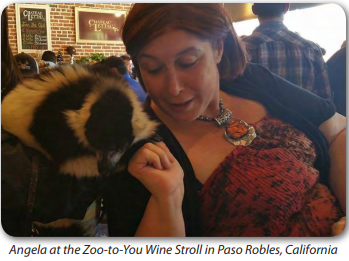 Congratulations! What kind of writing led you to such high-dollar success?
I focus on web writing. I love writing newsletters and video sales/training scripts. I really love taking a stodgy and stale "About Us" page and making magic happen.
From a mortgage broker to wineries, from an international high-tech firm to an e-commerce B2B, my clients are varied. The web is what unites us.
What kind of writing setup helps you be so productive?
I have a really nice office setup. Collecting dust.
I love sitting on my sofa, laptop on a lap desk, surrounded by my two spoiled dogs and two spoiled cats. I also love to write at wineries with beautiful views, great wine … and, of course, Wi-Fi.
You came from the corporate world of writing … Is anything about freelance writing different from what you thought it would be?
Ha! I thought it'd be all caviar and Champagne. It's more like, "Aack! I'm responsible for everything." I am now a small-business owner. I have to think about taxes more. Go to networking events. Get out there.
Sit at home and write … easy-peasy. Be around strangers? Ick.
But I love the freedom to say no. I choose whom I work with and help guide them on the what, how, and why. I set my own hours. I choose where I work. I decide what I work on. Sometimes, I choose not to work at all.
What advice can you share that helps you power through the hurdles you just mentioned?
Feel free to doubt yourself. Then get over it. My grandfather used to say to me, "In the land of the blind, the one-eyed woman is queen." You know more than your client, or else your client would be doing it for themselves. They've tried it … They know they can't.
Here's what I do about it:
Set a time limit.
Really feel that doubt.
Think about the worst that could happen if …
Realize perfection is overrated.
Then just do it.
I'm most successful when I let go of perfection. I've realized it's just an excuse to fail.
If I write to be a wordsmith creative, it's ego-driven perfection … doomed to fail. Or I write to impress my client with my talents, it's client-vanity perfection … doomed to fail.
When I picture my client's customers and feel their pain … I can't go wrong.

The Professional Writers' Alliance
At last, a professional organization that caters to the needs of direct-response industry writers. Find out how membership can change the course of your career. Learn More »

Published: May 10, 2019