The 'Non-Salesy' Steps I Took to Grow My Case Study Work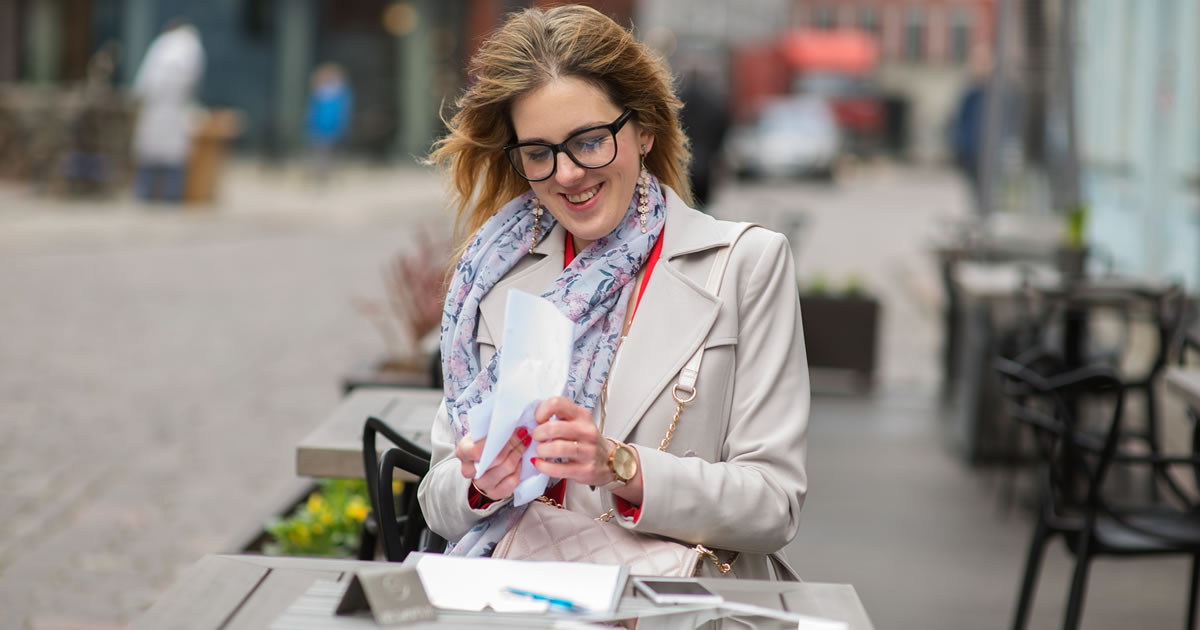 When I started freelance copywriting, I thought I was doing everything right.
I chose a business name …
Created a website …
Studied copywriting tactics …
And yet … the business didn't roll in.
It didn't take long for me to realize that — to my horror — I would have to SELL myself.
I'd have to do the one thing I swore I'd never do!
I'd grown up the child of two career sales pros. My mom — now in her 70s — is STILL the queen of cold-calling.
I knew that wasn't me, and yet, I had to grow my business.
Thus, I spent my time trying to sell myself and my services in uncomfortable ways, like wearing an outfit that was three sizes too big.
Somewhere along the way, I learned that I didn't have to sell the same WAY as other people.
I could build my business in a way that felt true to who I am — an introverted writer.
Chances are, you're more like me than like my sales-savvy mom.
How do you land case study work — or any type of work for that matter — while staying yourself?
Here are the four moves that helped me grow my business to six-figures:
Step #1: Tap Your Network
You've probably heard this repeatedly, but it bears repeating!
Tap into your existing contacts to find work.
Tell everyone you know — including friends and family — the kind of work you're looking for, and be specific.
"I write customer case studies for marketing and social media technology companies. I help businesses capture their best customer stories to add credibility and validation to their sales and marketing."
You'll want to say exactly what you do and for whom.
If there are specific organizations you'd like to work with, tap LinkedIn to find someone in your network with connections there.
I once asked an existing contact for an introduction at a software company I'd been keen to work with.
I ended up landing case study work with them that lasted for YEARS. I made tens of thousands of dollars just from that one client and my willingness to ask for a connection.
Step #2: Research Potential Clients
Beyond your network, next look for prospects in your area of focus.
Open up your favorite search engine. Search for "customer case studies" and the industry or type of business you'd like to work with.
We'll use "clean technology" as an example …
Enter those five words ("customer case studies clean technology") in the search bar, and you'll find companies that currently create case studies. Pure gold!
Start exploring each link to check out their case studies and to learn what the company does.
Make a list of those that look like your top prospects.
You may be wondering … Why reach out to businesses that ALREADY do case studies?
Because you know they have a BUDGET for them.
And just because you see case studies on their website doesn't mean that they don't need help. Maybe the marketing director currently writes them and would love to hand that off. Or maybe the previous writer has moved on to other opportunities.
Or even better, maybe they need so many case studies that their current writer can't handle all the work.
I've seen all of the above.
Next, you're going to find the right contact using LinkedIn. Use the search bars at the top to filter your query.
Fill in the following fields: company name and title. For title, simply enter "marketing."
This should bring up everyone who works in marketing at that company, even if you're not connected to them.
Now you have actual names!
Step #3: Reach Out in a "Warm" Way
Next, you're going to reach out to prospects.
Don't worry, we'll keep it simple and not scary.
You have several options for contacting prospects.
You could invest in LinkedIn Premium. For a monthly fee, you can email a certain number of prospects directly.
You could invest for a set period of time, say three months, and then cancel after that.
Or, you could put on your investigative hat and figure out how to email people directly.
On the prospect's website, there's a good chance you'll find at least ONE actual email address.
Your best bet is usually the news page, which lists a media contact. Then you know their email structure (i.e., firstname.lastname, etc.)
Apply that to the name of the contact you found on LinkedIn and you have an email address.
Next, craft a SHORT email to each prospect.
Keep it brief, friendly, and tailored.
Bring in a fact or tidbit you learned on their website. You might say something like …
"I noticed an impressive customer list on your website. I'd love to help you capture your case studies to support your sales and marketing efforts."
Or, perhaps they have just announced, on their news page, that they landed several new customers. Use that to customize the interaction.
Still sound intimidating?
Here's my mental trick to make this easier …
Don't think about outreach as bothering a prospect. Remember, you are offering something of value that could help them — if only they knew about it.
But you never know unless you try.
Step #4: Keep the Conversation about Them
When you get a bite, request a short phone call with the prospect.
Avoid going back and forth on email regarding questions and pricing.
You want the chance to ask questions and understand the company's specific needs — and to build a rapport with the person.
Don't think of it as YOU being interviewed. Rather, it's your chance to interview the prospect about their needs.
Here's where the introvert shines. The prospect is in the hot seat, not you.
Who is their target audience? What are their goals and challenges with case studies?
Keep them talking MORE than you're talking, and you won't feel like you're selling.
Starting to feel better about selling your services?
Just remember, from the first email to the first conversation, keep the discussion tailored to the prospect and focused on their needs.
If I can do it, you can too.
Now tell us about you. What are your challenges and tips when it comes to getting clients? Do you have any questions about getting started as a Case Study Specialist? Let us know in the comments.

The Professional Writers' Alliance
At last, a professional organization that caters to the needs of direct-response industry writers. Find out how membership can change the course of your career. Learn More »

Published: May 17, 2019