Use the Power of One to Get Closer to Your Destination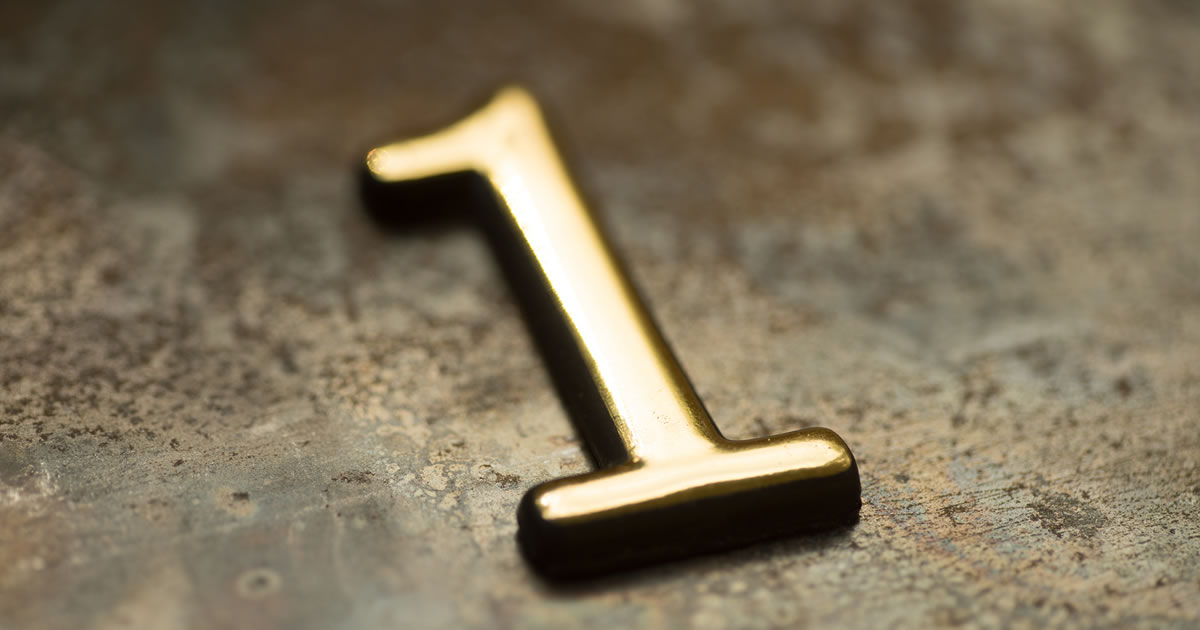 "The journey of a thousand miles begins with a single step."
-Chinese philosopher Lao Tzu
When I first started my journey to the writer's life, I fell into a trap that might be familiar to you …
I chased a bunch of bright shiny objects, hoping to find "the one" that would jump-start my copywriting career and my income …
I bought several different programs from different companies …
I tried to start writing in several niches at once …
And when I did get my first clients, I juggled too many projects at a time.
But the truth is, I saw the biggest leaps in my development and my career when I started focusing on the power of one.
In copy, we talk about focusing on one Big Idea in our promotions.
Pick one compelling idea, target one core emotion, and laser-focus your copy on hitting those over and over again.
Today, I want you to start thinking about your path to the writer's life with a similar, singular focus.
The Ones Model
To give credit where it's due, I've borrowed and adapted this model from one of my mentors, Ryan Levesque, creator of The Ask MethodTM.
To help his clients and students focus and make real progress, he developed the 1:1:1:1:1 model.
In his world, that included steps like having his students focus on one business and one traffic source to start. (I don't want to give away his whole model. :) )
Today, I want to help you develop a similar Ones Model to jump-start your copywriting career.
We'll do it by looking at the common mistakes I see beginners making and decide where to focus your efforts.
Consider this your personal path to each stage of your writer's life …
1 Niche : 1 Copy Type : 1 Course : 1 Client
Let's dig into each a little deeper.
Choose One Niche … To Start
Those who make the biggest leaps forward have typically focused on just one niche.
So we're on the same page, by niche I mean a specific industry … a group of people you can identify and market your services to.
By having a niche, you'll know your target audience, you'll stand apart as an expert, and you'll be able to charge more for your services. You'll also be more easily found by marketers!
Your niche could be anything from software to wine to green construction products … there are countless options. The best idea is normally to choose something based on your interests or experience.
Now keep in mind, a niche doesn't have to be forever. When I first started, I jumped into B2B copy because it best fit my former engineering career and helped me find my first clients quickly.
But I always knew I wanted to become a financial copywriter, so that first niche lasted less than six months for me. Then, I fully committed to sharpening my skills for financial copy.
I've reached a point now where I can work across multiple niches effectively. You will one day too. But for now, please pick one to get started. (Here's a great Inside AWAI webinar if you need help with this step: The #1 Easiest Way to Choose a Copywriting Niche and Start Attracting Well-Paying Clients.)
Which brings me to your second decision.
Choose One Type of Copy
As you get started, don't worry about trying to know how to write every piece of copy. Instead, start by learning how to write one really, really well.
Here's an important tip: be sure to choose a type of copy that is widely used in the niche you've chosen. For instance, if companies in your niche send a lot of emails, then you may want to consider that as your first copy project.
If you're getting into B2B, focus on white papers or case studies to start, but not both.
If you're trying to become a Social Media specialist, become an expert on one platform to start before adding others.
And if you're looking to write for a niche like health or financial, decide early if you want to write long-form sales letters or if you prefer to start with short "collateral" copy like emails, space ads, sales funnel copy, or lead-generation pages.
Just like with a niche, you can always do more later, but start with one.
Now, once you've decided on a niche you want to write for, and a type of copy you want to start with, you'll have a good idea what training you need to develop the necessary skills for success. That leads us to …
Choose One Course at a Time
I'm using the term course broadly here, but it can refer to a foundational program like AWAI's Accelerated Copywriting Companion Series, to a specialized training course, like AWAI's "Badges" modules for learning how to write digital marketing "collateral" copy.
If you're struggling to get started and you do only one thing today, stop chasing the bright shiny objects and pick one type of copy to focus your studies on.
If you're just getting started, there's no better place than with The Accelerated Program. It's been the core training program for many AWAI-trained copywriters and was the start of my journey too. The persuasive writing skills you'll learn will help you, no matter what your specialty.
Or choose a program with built-in accountability and personal feedback, like "Badges" or one of the Live Intensives AWAI offers. The structure and set learning process will help you get started faster — which means you'll be earning money faster too.
Only after completing an entire program (and hopefully implementing what you've learned), do I want you to move on to the next one.
But I also want you to remember to not become a career learner. Make sure you pick a jumping off point to start getting clients and actually making money.
If you've managed to focus so far on narrowing in on one niche, completing one course, and developing samples in one style of copy, you should be ready to find your first client.
Choose One Client
I know, I know … you probably want more than that. You want your dance card full and to know you'll never suffer for money again.
But we're just getting started here, so I want you to make a list of your ideal clients and then start with one.
Reach out. Connect on LinkedIn. Establish a relationship. Send a copy of your information packet. Share samples. And try to lock down that first opportunity.
If you do, I'd like you to stick with that client and give them everything you've got for the duration of the project.
I realize this could be scary. After all, where does the next check come from?
Well, if you're identifying good clients, there's a great chance they've got more than one project they need help with. Knock this one out of the park and the next should follow.
One of the biggest mistakes I made early on was juggling too many clients at once. It wasn't good for me and it wasn't good for them.
So there you have it … your Ones Model for the writer's life.
If you're struggling to get your new career off the ground, just choose …
1 Niche : 1 Copy Type : 1 Course : 1 Client
You may be wondering … how long should you stick with this?
It's going to be different in every situation.
You may devote one month to finishing a course. Or six months to create some samples and make a little money in your "starter niche." Or you might commit to your first client on a one-year retainer contract once you've proven yourself.
No matter your particular situation, try to sharpen your focus with the power of one and watch your writer's life take off.
Made your choices? Add a comment in the box below, share your personal Ones Model and help motivate your fellow AWAI'ers or find a friend to with similar goals to share this journey with.

The Professional Writers' Alliance
At last, a professional organization that caters to the needs of direct-response industry writers. Find out how membership can change the course of your career. Learn More »

Published: May 6, 2019