Should You Be a B2B Copy Project Specialist?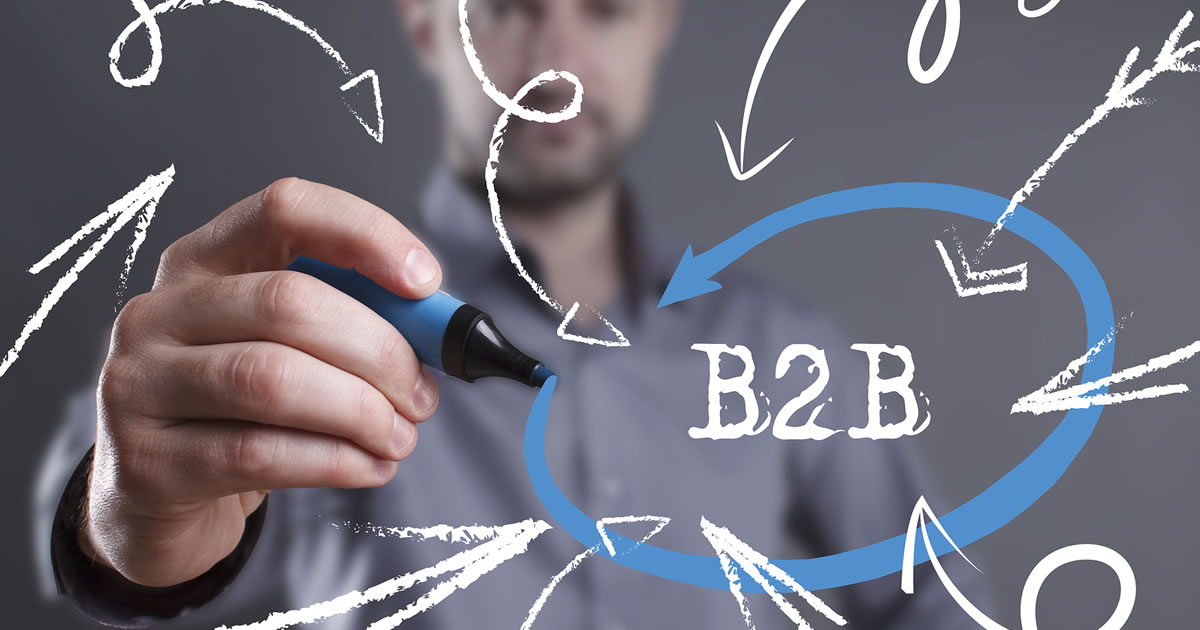 You may have heard of Gordon Graham, who is known in the trade as "That White Paper Guy."
Gordon specializes in white papers — about 90% of the work he does is writing white papers for companies. Being a Business-to-Business (B2B) project specialist copywriter has worked well for Gordon.
And, being a B2B project specialist has worked out for many other copywriters too.
To name a few, there's Casey Hibbard who specializes in case studies. Michael Katz who for many years exclusively specialized in e-newsletters (although he's recently branched out to other projects). And Casey Demchak has done very well from creating Key Message Copy Platforms.
So there are many writers who have become very successful as project specialists. So is this something that could work out for you?
Well, let me see if I can help you answer that question. Should you become a project specialist?
What are the Best Types of Copy Projects to Specialize in?
With the shortage of B2B copywriters in the market right now, companies are willing to pay trained copywriters very well in a number of specialties.
Here are common examples of content you can write for a B2B company and the fees you can command:
Customer success stories (case studies), 1-2 pages: $1,250-$2,000
E-books, 8-15 pages: $1,000+
E-newsletters (text only): $600-$1,000
Blog Posts, per post: $200-$500
Ghostwritten articles, 2-3 pages: $500-$1,200
Press releases, 1-2 pages: $250-$500
Videos (script only): $1,000-$2,000
White papers: $3,000-$5,000+
There's obviously a lot of opportunities to earn professional fees. And that's just a sampling of the B2B copy projects marketers need done.
Four Advantages of Becoming a Copy Project Specialist
So, why would you want to become a project specialist? Here are four advantages …
#1. Quickly Become a Well-Known Expert
When you're a project specialist, you can become known as a top expert in your field very, very quickly. It's like focusing on a niche market.
Because you're narrowly focused, you could become known for your project type very quickly and therefore get more word-of-mouth business, which makes it easier to market yourself.
You'll know exactly what to put on your LinkedIn profile and your website. You'll be able to focus your marketing materials and really speak to what your audience is looking for. And you'll be able to build up a solid reputation. You can become the go-to writer in your specialty.
Let's say you were going to specialize in B2B email campaigns. You write emails and perhaps the landing pages that go with the emails. You could become well-known in that one area very quickly.
And by the way, I know some copywriters who specialize just in emails. So you can become more successful very quickly.
#2. Improve Your Writing Skills Quickly
If all you're doing is writing emails day in and day out, you're going to get better very quickly, aren't you?
That's another benefit of focusing on one type of project. If all you're doing is writing case studies, then after you've written your 50th case study, you're going to be better than most generalist copywriters.
#3. Command Higher Rates
If you are the specialist in case studies, white papers, social media, video scripts, or in writing B2B sales pages or websites, then you can expect to be able to charge a top fee.
In fact, prospective clients will expect to pay top fees because they're dealing with a specialist.
It's just like in the medical community where you pay a brain surgeon who's a specialist a lot more than you pay a general practitioner.
The same thing goes here. If you're a specialist in writing websites and you're really good at it, you can expect to charge a top fee for your work.
#4. The Power of Repeat
Let's say you're writing websites or case studies over and over and over again. Well, obviously, you're going to start getting really good, really fast.
You're going to develop systems and an approach that allows you to do that work very quickly. You're going to become very productive and very fast. It's going to become fun and easy for you.
If you're specializing in case studies, your first case study is going to take you a long time. But you might be able to knock off your 50th case study in three or four hours.
And it's going to be great because you're so productive at it. Because you're charging the same top rate, you're going to be much more profitable.
How Do You Decide If Becoming a Copy Project Specialist is Right for You
Well, let me give you some criteria to help you decide …
Do You Already Have Experience with That Specialty?
Let's say you've written a few case studies or you've taken on a few blog writing and management projects or you handle social media for a couple of companies and you really like it.
If you have some experience, then yes, it might make sense for you to specialize in that project if you like it.
The reason is that you're already doing it. So you know that you like it. You know what you're getting into.
It's very difficult to decide to be a case study writer if you've never written case studies before. You should write a couple professionally before you make that decision. You've got to know what you're getting yourself into.
What's the Demand for This Type of Project?
You want to make sure there's a demand for the types of project specialties you're interested in.
Business-to-Business companies produce a lot of long-form content to help sell their products and services. Everything from white papers and e-books to long blog posts and articles. White papers, in fact, are still one of the two most common "free offers" used in lead-generation campaigns. (The other is webinars.)
But they don't want to write long-form content in-house. It's too much of a drain on their marketing departments. A CEO once told me, a couple of years ago, that when he calculated the staff hours spent creating his company's latest white paper, the cost was over $21,000! Ouch.
Another project B2B companies rely on is email marketing to generate leads, follow-up on leads, make offers, stay in touch with prospects and engage with customers, upsell and cross-sell, and more. Marketing directors are eager to work with B2B copywriters who know how to write effective emails and email campaigns that get good open rates, click-throughs, and conversions. If you can produce results, you'll be in high-demand as a specialist.
Do You Enjoy Working on Those Projects?
You've got to want to get up in the morning and work on those types of projects all day long. You want to make sure you like it because you're going to be doing a lot of this type of work. Although keep in mind that while your project format may not change much, you could write for a variety of industries and keep things interesting.
Are You Willing to Put in the Time to Become a Project Specialist?
And finally, if you're going to be a project specialist, you have to be willing to give it time. It can take a while to build up your reputation, so it can be a longer road till you achieve expert status.
However, while you're working toward that label, you can continue to do other projects as well. The great thing about the B2B industry is there is plenty of work that needs to be done, so your options will always be open.
So I hope that helps you answer the question of whether you should be a project specialist.
One more thing to keep in mind … several specialties in the B2B market overlap. You can mix and match complementary projects you enjoy working on. There's so much demand, you will never be limited in your opportunities.
Are you considering specializing in a B2B project? Let us know what interests you in the comments below.

Modern B2B Copywriting
Learn everything you need to know to succeed as a B2B copywriter from marketing your services to writing copy and everything in between. Learn More »

Published: May 20, 2019