Transform Yourself into a
World-Class B2B Copywriter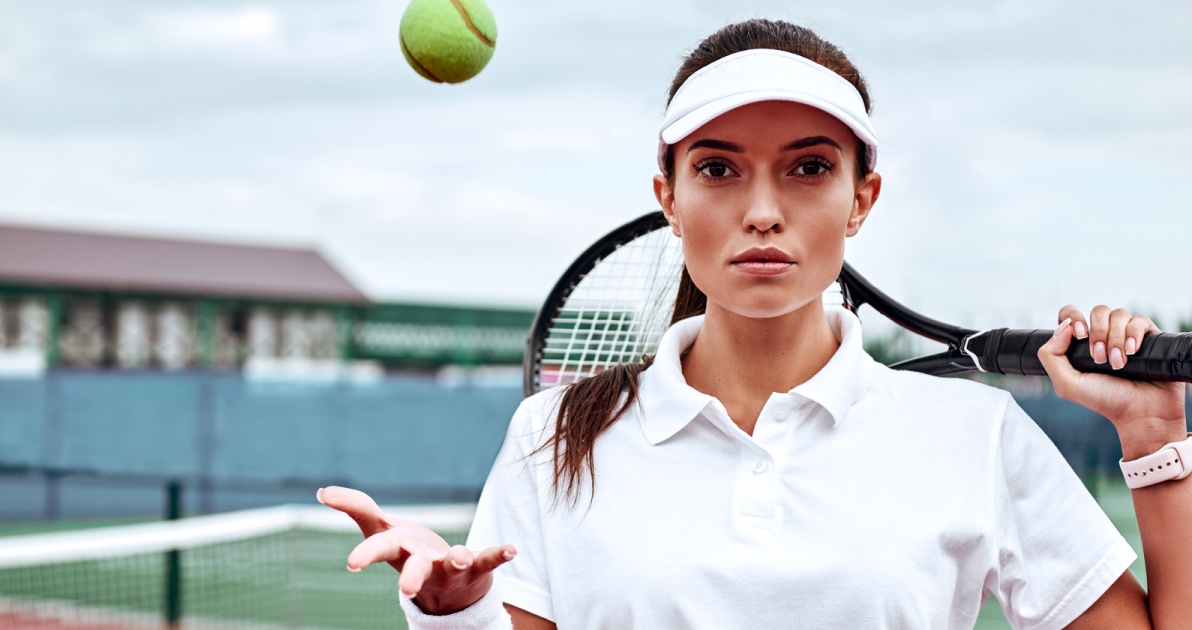 When I was in my teens, I played a lot of tennis.
I competed in tournaments.
I wanted to be a pro and travel the world.
So, I trained a lot.
Hours and hours each day. Hitting ground strokes. Practicing serves. Exercising in the gym.
And, I watched a lot of tennis on TV.
That was during the 80's, when players like Chris Evert, Jimmy Connors, and John McEnroe ruled the courts.
Then, there was Martina Navratilova.
Born in Czechoslovakia, she came to America with dreams of tennis stardom.
She was very strong — but a bit lazy — and had a habit of throwing tantrums and being emotional during her matches.
She soon developed a love for all things American — especially fast food.
As her body became larger, it became slower, and Martina's game suffered.
Longtime sports commentator, Bud Collins, referred to Navratilova as "the great WIDE hope."
Determined to turn herself around, mentally, physically, and emotionally, she took up with her friend, basketball star Nancy Lieberman. Together, they formed a battle plan.
Martina embarked on an army-like training regimen, led by Nancy, who was often seen barking orders at the Czech like a drill sergeant.
Lieberman's goal was to make Martina the greatest tennis player ever — the quickest, most flexible, hardest hitting, and most physically impressive.
Nancy wanted the mere sight of Martina to scare her opponents.
Along with her on-court training, Martina also worked out an average of three hours daily, including lifting weights and full-court basketball scrimmages.
Nancy and Martina assembled a group of specialists to complete "Team Navratilova" — a masseuse, an acupuncturist, an osteopath, and a top-notch nutritionist, Robert Haas. His best-selling book, Eat to Win, focused on less meats and fat, but more carbohydrates, like pasta and potatoes.
Renée Richards, a former tennis professional, came on board as Martina's coach.
Quite a team this was, especially to see them in person, which I had the pleasure of doing so a few times.
As unusual as they might have appeared to some people, there was something special about this entourage.
They got RESULTS.
Thanks to Team Navratilova, and Martina's intense desire and dedication to dominate women's tennis, she transformed herself into a champion.
Her once lumpy, dumpy body became sculpted into a muscular masterpiece.
She traded her emotional outbursts for steely concentration and focus.
During a six-year stretch, Martina won 15 Grand Slam singles titles, and 22 in doubles, with partner, Pam Shriver.
She won Wimbledon six years in a row, and was the #1 female player in the world for 250 out of 276 weeks.
For that six-year run, Navratilova was unstoppable, finally knocking the reigning queen, Chris Evert, off her #1 perch.
Find Your Own Method of Training
Martina had a dream, and she reached it. But it wasn't all a skip in the park. She was dedicated. She was determined. She was fierce. And, she had a team to make sure she made it.
To be a world-class B2B copywriter, you need to have that same level of commitment. That same fire and desire.
You don't necessarily need a Nancy Lieberman berating you while you grunt through 300 sit-ups, but it is highly recommended you have your own special system of training. In a sense, your own "team" to help you make it to the top.
You need to come up with your own "battle plan." Figure out an area or niche to start with. It doesn't necessarily mean this is what you're stuck with forever, but just pick something to get things going.
For the "training" part of your team, find the right courses and study programs. Work on them every day, if possible. Do practice exercises. Learn all you can until you feel comfortable and qualified to present yourself as that kind of copywriter.
For the "coach" of your team, find an expert in your chosen field you can follow. If it's not on a personal one-on-one basis, read all you can of what they've written — books, winning copy, articles, etc. See what has worked for them and try to understand how and why. Then, emulate them. Follow their same template for sales letters, articles, emails, and so on.
The B2B Writing Success podcast, hosted by Steve Slaunwhite is an excellent place to start!
For "competition," enter writing contests, submit ideas and specs to potential clients, send query letters. Anything to keep you "in the game."
Establish a schedule that works for you. Many writers like to get up super early and do most of their work in the morning hours, then take care of their other business in the afternoon. That might not be your cup of tea. If you're a night owl, use that time to get most of your creative work accomplished.
Just find something you can be consistent with daily, or at least five days a week. The more you stick with it, you may find your mind automatically goes into its creative mode when you sit down to work.
If you're serious about your copywriting training, you may want to revamp your diet in a healthier way, if you're not already doing so. As with sports, proper nutrition makes a big difference with your creative performance.
Take time out to get some exercise; walking, running, aerobics, playing with your dog …
This is important to recharge your mind, and I seem to get my best ideas when I'm doing some type of physical activity.
However you choose to set up your training regimen, think of Martina, and the transformation she went through. Know that it is possible to reach the top levels of copywriting success, whatever area you decide to pursue. Once you make that decision to commit yourself, things seem to magically start falling into place.
As for my own tennis career, I had to retire in my 20s due to injuries. But the commitment I made with my training then has set the path for my current copywriting journey.
I'm working on my own transformation into being a world-class B2B copywriter. I've run into a few bumps so far, but each step has been a learning experience. I know that each little thing I do towards my writing success builds on the last. I still have a way to go, but I'm starting to see certain areas begin to "click."
For me, that's success, and it's what keeps me going on this path.
Good luck on your own journey.
Editor's Note: Now's the perfect time to join Team B2B, a group of successful working experts and B2B copywriters who are ready to support you.
B2B Writing Success offers a game plan (the Success Path Roadmap) for you to follow. You'll make strides faster when you follow the steps that have led to success for many other B2B copywriters.
This article, Transform Yourself into a World-Class B2B Copywriter, was originally published by B2B Writing Success.

The Professional Writers' Alliance
At last, a professional organization that caters to the needs of direct-response industry writers. Find out how membership can change the course of your career. Learn More »

Published: May 9, 2019