How One Man Created a $19.9 Billion Legacy, But the Question Is: What Do You Want Yours to Be Worth?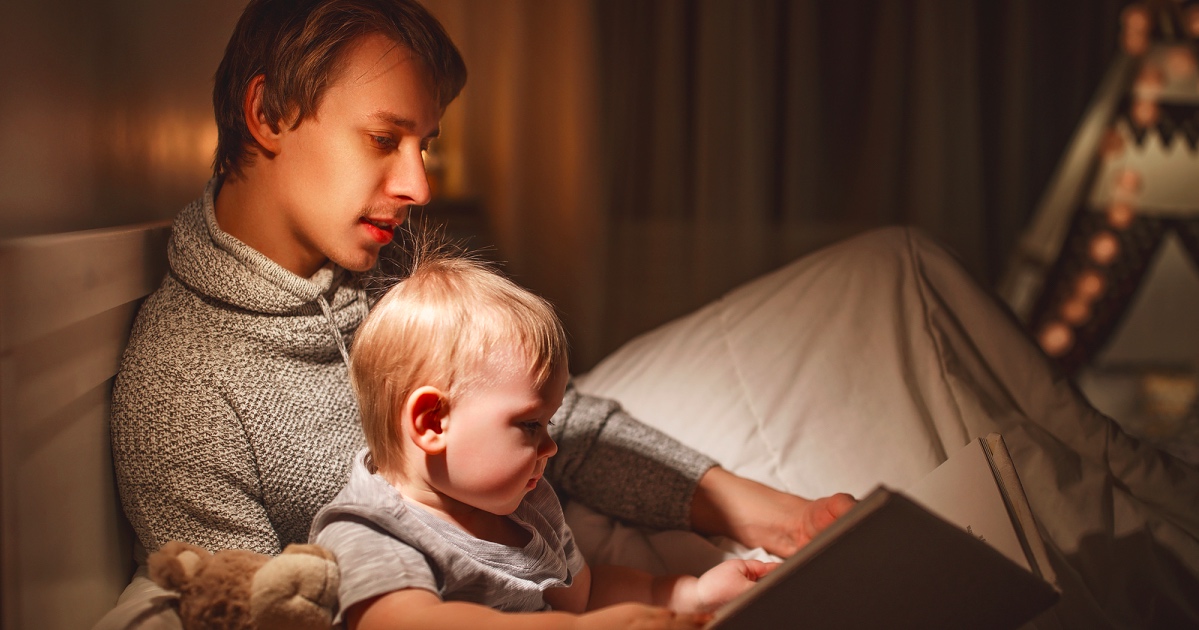 It started out as a bedtime story for his son, Caspar.
But over time, one nighttime tale led to another.
There were so many parts to the story, he had to write them out on paper just to keep track of each one.
And soon those stacks of papers turned into a book, which then turned into a movie.
The movie version of the story was released in 1968 and quickly became a "must-see" film for families with children of all ages.
In fact, by 1969, it was the tenth most popular film in the U.S., grossing a little more than $7.5 million.
I'm talking about Chitty Chitty Bang Bang.
To refresh your memory, it's the story about the magical adventures of a flying car that was brought to life by the Potts family.
Caractacus Potts, the head of the adventure-loving family, was a retired Naval Commander turned inventor. He bought the broken-down car with the money he made selling an oddball "whistling" sweet treat invention to a candy company.
As the family got to work restoring the car, he decided it needed a name and settled on "chitty-chitty-bang-bang."
Why that name?
That's the noise the car made whenever the motor was turned on.
After the car is restored, the family quickly realizes it's more than just an ordinary automobile. It has magical flying powers and the next thing you know, the family is off on a crime-busting adventure across England.
No doubt you've seen the movie in a theatre or at least on your television. And like me, you probably remember the theme song.
That's probably because the lyrics are so simple. It mostly repeats the movie's title over and over again, like this memorable line, "Oh you pretty chitty-bang-bang, chitty-chitty-bang-bang we love you."
But here's something I didn't know about it. The man who made up the bedtime story for his son was British author, Ian Fleming.
Yep, the same guy who is famous for books (and movies) about the fictional British spy agent 007, better known to us as James Bond.
In fact, by the time Chitty Chitty Bang Bang was released in theatres, several of Fleming's James Bond movies had already made it on to the big screen, including:
Dr. No
From Russia with Love
Goldfinger
Thunderball
Casino Royale
You Only Live Twice
So far, there have been 24 James Bond movies made, with "Bond 25" already in the works.
Unfortunately, Ian Fleming didn't live long enough to see the magical tale he told his son make onto film. While playing golf during a heavy rainstorm, he caught a severe cold, which later developed into pleurisy, a lung condition that makes breathing difficult.
Already in poor health from suffering a heart attack, his health continued to decline. Sadly, in the early hours of August 12, 1964, on his son's 12th birthday, he took his final breath.
But his writing legacy lives on. The James Bond spy series has been a fan favorite since day one, with an estimated worth of $19.9 billion. And interestingly enough, while 007 was not a real person, Fleming drew inspiration for his flying car story from a car that really did exist.
In just a minute, I'll tell you more about it, but for now, let's focus on your freelance writing career. And how you can create a writing legacy of your very own.
You see, what you have to understand is that copywriting isn't a "one and done" skill. Nope, not at all.
Once you learn the art of persuasive writing, you can pretty much use that skill and knowledge to write anything … whether it's long-form letters, content for a client's website, collateral materials such as lift notes and welcome letters, Video Sales Letters, welcome letters, B2B case studies and white papers, or even e-books and regular books.
But what if you aren't familiar with the many different types of projects you could do? And what's the best way to learn them?
That's easy. You become a member of AWAI's Circle of Success, which gives unlimited access to an entire library of learning resources … all available at your fingertips.
Plus, you get to attend online LIVE events, including monthly peer reviews, copy makeovers, masterminds, and targeted learning classes. And you also get coaching and personal development from a team of professional instructors, plus customized career planning by your mentor.
And as if that weren't enough, you also are entitled to receive access at no additional charge to any new training programs created.
If this sounds like a lot, it is. Circle of Success membership gives you the extra knowledge and confidence you need for a successful, thriving long-term writing career.
But here's the thing. It's open for new members just twice a year. So if you want to be a part of this exclusive group, you should sign up before enrollment ends. You can find out more here.
About the car that inspired Ian Fleming's bedtime story? Count Louis Zborowski who specialized in aero-built cars originally developed it. Aero cars are made with surplus airplane engines. The first one he entered into a race, he named "chitty chitty bang bang."
The racetrack authorities that approved the name had no idea that the word "chitty" was in references to permission slips known as "chits" that British soldiers need to leave base for some "R&R" time. (And most of that time was spent in brothels … )

The Professional Writers' Alliance
At last, a professional organization that caters to the needs of direct-response industry writers. Find out how membership can change the course of your career. Learn More »

Published: May 27, 2019