Writing E-newsletters: Three (Really Good) Reasons to Offer These to Clients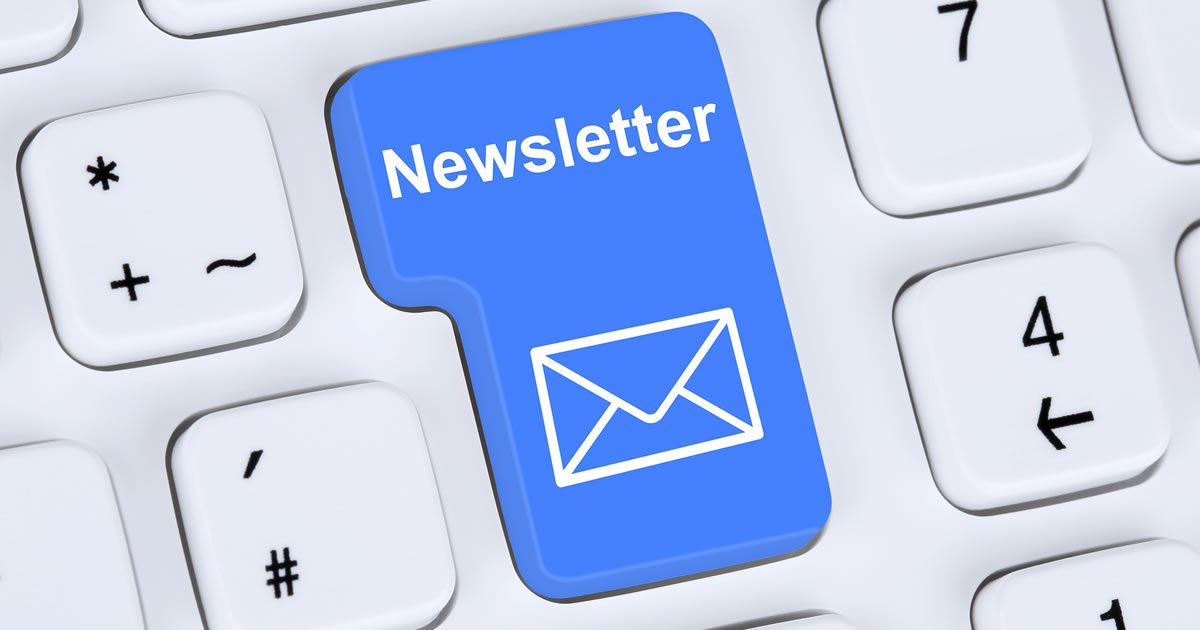 Imagine offering a service that …
… comes with a consistent schedule and zero client "emergencies;"
… provides you with a steady source of predictable income;
… is fun to do and takes advantage of both your strengths and your clients' weaknesses.
What kind of service offers all of these advantages? Writing email newsletters.
Businesses use e-newsletters for several different reasons … to keep their leads engaged, sell more products and services, and to stay "top-of-mind" with customers.
They're not difficult to write and you could make writing e-newsletters one of your specialties — or your only specialty!
Though there are more benefits to offering this service to clients, let's look at each of the three top benefits in a bit more detail …
1. A consistent schedule with zero client emergencies
The biggest problem with offering a service, particularly if you work solo, is that you can't inventory your time. If you're not working, you're not making money. And so it's quite common to get caught up in the "feast or famine" treadmill — in any given week, you've either got too much work or not enough. Sure, there are times when things balance nicely, but they tend to be the exception. When the work is there, you need to jump on it. (And when it isn't, you need to be looking for more.)
Regularly scheduled e-newsletters change all that; clients are with you over the long haul (I've got two who have been with me for more than 15 years). Unlike one-off projects, newsletters occur predictably, over and over again. That makes it easy to plan your work and match your capacity to the needs of your clients.
One more thing. Because newsletters are planned and scheduled, there are no emergencies — clients never call on the weekend or in the middle of the night, expecting you to fix a disaster or jump on something RIGHT NOW.
2. A steady source of predictable income
Steady work means steady income. Newsletter clients are like health club members (and you're the health club): the agreements are open-ended and continue until the client says "stop." That can be one year, five years, or much more.
Now, instead of wondering where and when your next check will arrive, you invoice your clients on an ongoing, regular schedule (I prefer quarterly). That gives you the benefits of a steady paycheck along with, of course, all the upside off working for yourself.
3. Fun
You love writing, that's why you're here. Well, it turns out that most humans either hate it or are no good at it (or both). And so when you show up, offering to take on this important but hated task, your clients see you as the solution to one of their biggest marketing challenges: "How do we keep creating quality content?" You're having fun while making somebody's day in the process.
The other aspect of newsletters that I love is that each one represents a discrete task with a definitive due date. That means that once your client approves the copy and the newsletter goes out the door it's done. There are no loose ends, no perpetual rewrites, no endless tweaking and changing.
Like publishing a newspaper or magazine, everyone is aware of the coming deadline which means that approval (and billing) happens much more quickly than with other, less schedule-dependent writing projects. Write, publish, repeat.
How to make it work for you
E-newsletters are great. I love them and have been doing them for clients since 2000. But the question I hear most often is, "How do I get started?"
My answer is always the same: You need to specialize within a particular industry: attorneys, pet stores, chiropractors … it doesn't really matter which one you pick so long as you pick something. That's how you develop a reputation (attorneys talk to other attorneys), that's how you learn the lingo (every prospect will ask whether you've ever worked in their field before); that's how you find them (chiropractors have conventions, meetings, publications they read).
If, on the other hand, you offer your e-newsletter services to anyone and everyone, you'll have a lot more trouble getting traction. Pick a narrow market so you can get up and running. Later on, if you like, you can expand into additional industries.
One final thought
Back when I left my last job and first began working on my own, I stumbled onto e-newsletters. It was a complete accident (long story). I really had no idea what a terrific niche it was in terms of work consistency, steady income, and fun. If you're looking for the same, e-newsletters may be your sweet spot as well. If you want to learn more about e-newsletters — or join me in adding them to your services — go here. All the best in getting started.
Do you have any questions about using e-newsletters to build the writer's life? Please share them below so we can help you get started.

Creating Email Newsletters for Professional Service Firms
Imagine enjoying the writer's life — the freedom, the pay, the satisfaction of helping businesses — while writing short, fun content. Discover a little-known-but-extremely-profitable writing niche. Learn More »

Published: June 6, 2019