A Surefire Route to a Steady Writing Income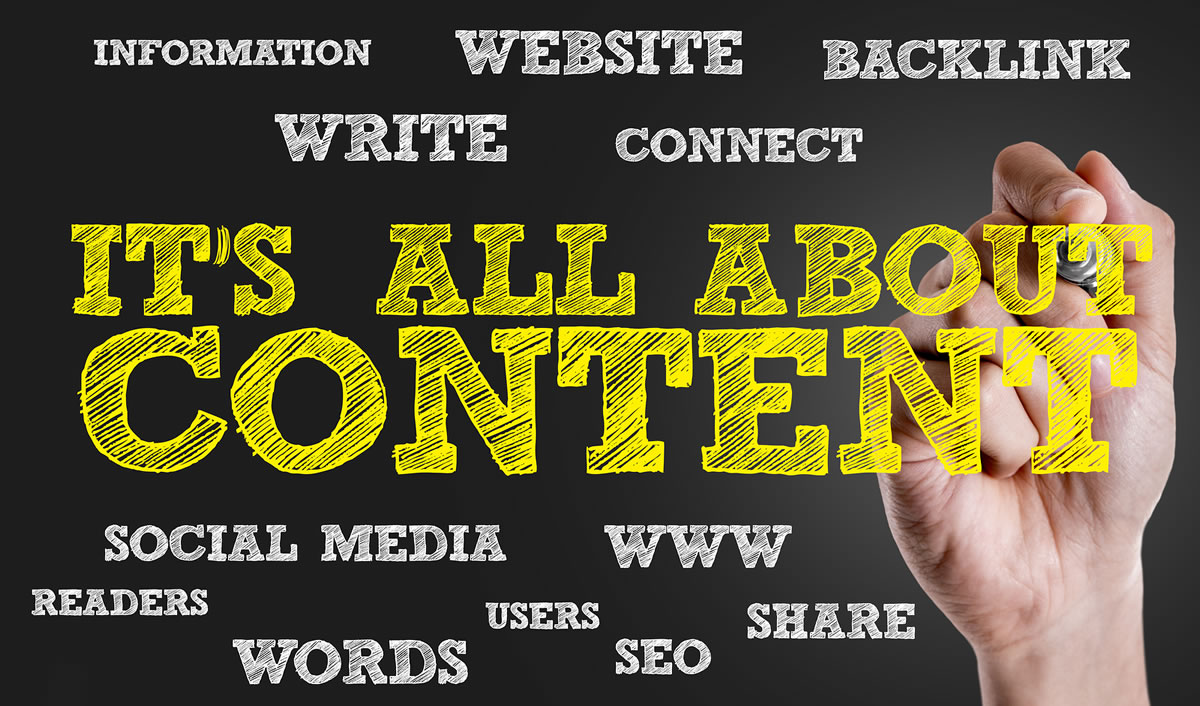 Unless you live in a cave, or are completely new to the writing scene (and hey, that's totally okay if you are — welcome!), then you've probably heard of content writing.
Content writing is the creation of blog posts, e-letters, articles, and other helpful written materials that people use to learn about a topic — and often to learn about a product or service.
Content is informative. It's entertaining. And when done well, it plays an important and powerful role in the sales process. More on that in a minute …
Content writing is distinct from writing sales copy, although the two often work together. And it's a huge, ever-growing opportunity for anyone interested in earning money as a writer …
More than Just a Marketing Trend
To give you an idea of the size and scope of content writing as a way to launch your paid writing career, just look at some of these trends:
A total of 70% of B2B (Business-to-Business) marketers and 73% of B2C (Business-to-Consumer) marketers created more content in 2017 than they did in 2016.
B2B companies put more than a quarter of their marketing budgets toward content marketing.
B2B content marketers cite producing engaging content, creating content consistently, and producing a variety of content as major obstacles they'd like to overcome.
Companies that post blog entries regularly (11 times a month or more) enjoy up to four times the traffic of companies that don't post blog entries or do so only once a week.
So, looking at those statistics and trends, here's what you should take away:
Companies have money to spend on content marketing — meaning you can get paid for their writing projects.
Content marketing delivers results by increasing traffic, providing more leads, and ultimately helping to make more sales — so you can pinpoint and deliver exactly what your clients want.
Content marketers need help with content creation — in other words, your knowledge of persuasive writing, especially if you've studied the principles of copywriting, will make you an in-demand hero among your clients.
In addition to all those facts … almost 9 out of 10 companies use content marketing, which means just about every company you come across could have a need for a content writer.
That's a big, big market for your services.
Exactly How Does Content Marketing Work?
That's a great question. Content has a role to play in every stage of the buying process.
Think about how you buy things … If you're making a purchase that isn't routine, the buying process begins with the realization that you need something.
For example, let's say you decide to take up gardening. You plant seeds and meticulously care for them, watering and weeding religiously.
But one day you notice your zucchini plant is covered in bugs.
You do a little online research and discover you have squash bugs. You've entered the very early stages of the buying process for something new you've never needed before …
And you're using content to identify the problem.
Once you know you have squash bugs, you do some more research to figure out how to get rid of them.
At this point, you've identified a problem and are on to finding a solution, again using content to guide you.
Your research uncovers a number of possible solutions to your squash-bug problem. But you want your garden to be organic, so you turn back to the internet for more specific research, looking for natural ways to curb future infestations.
Here, you're zeroing in on the best solution for you, and again, you're turning to content to help you figure it out.
Eventually you narrow your chosen solution down to three possible products. You read testimonials, case studies, and FAQs about each of the products.
So, by this point, you've probably read through at least a dozen pieces of content. Most of them probably never mentioned making a purchase — many just provided useful information.
Yet as you got further along in the buying process, you began to see more overt references to a specific product paired with very clear calls-to-action.
In the end, the buying decision felt like your own. You never felt like you were being sold something. And when it came time to purchase the product, making a choice and parting with your money was easy, because you were already sold before you hit the sales pages.
In a nutshell, that's the power of content and why it is so very important for companies selling complex products (such as anything more complicated than say, printer paper).
Variety Thrives in the Content World
Keep in mind as well that while you went through the buying process, you may have encountered all sorts of content. Not just articles.
Content can include photos with captions, videos, infographics, podcasts, webinars, e-letters, FAQs, interviews, white papers, case studies, special reports, and more.
That's terrific news!
Why? Well, almost every industry uses content as part of its overall marketing strategy. And there are tons of different project types that fall under the umbrella of content. Which means you can position yourself as a content writer who excels at crafting special reports. Or as a content writer who specializes in projects on alternative health, or as a content writer who produces infographics for software companies … or anything in between.
In other words, you have the flexibility to focus on the type of content writing you enjoy while still earning a very good living.
Speaking of Money …
How much can you make as a content writer? That's another good question.
For a while, content writing had a bad reputation because of content mills that would pay around $5 for 500 words. At those rates, you'll never build a successful writing business.
But as a content writer who is knowledgeable of the ins and outs of content marketing and the strategies that underpin it … you can make a very nice six-figure living by working part-time.
When the service you offer has the power to double conversion rates (according to research done by Hubspot), the companies that understand that will line up to pay you well for what you do.
Once you're well established, you can expect to earn:
$200 to $500 for blog posts
$150 to $800 for long articles
$1,500 to $5,000 for special reports
$100 to $900 for e-letters
$1,200 to $2,000 for case studies
$100+ per minute for how-to video scripts
$100 to $750 for infographics
Plus, you can increase those fees by integrating your content marketing with social media. Basically, that means you provide the social media updates designed to bring people to the articles or other content you write.
You can also increase those fees by making sure the content you write is optimized for search engines, helping more free, targeted traffic find your client.
And you can increase those fees even more by helping your client put together a fully fleshed out content marketing strategy that deliberately and systematically moves visitors further along the buying process.
Content projects are straightforward and simple — even new writers can excel at them. They aren't demanding in terms of time. And they are easy to learn.
As a content writer, you have a lot of flexibility here to craft the exact kind of writing business you want. One you will enjoy, that will have you earning the income you desire, and that will allow you to determine your hours.
Even Easier than It Sounds!
Content marketing is an expansive opportunity with something for everyone who has an interest in writing and getting paid for it. You can write basic content — single pieces that meet a need for your client — or you can dig in and become versed in the intricacies of content marketing strategy.
When you do that, you'll add value to the services you offer and give yourself a rewarding challenge in the bargain.
If you want to really master all the ins and outs of content marketing, I can't think of a better person to study than Brian Clark, Founder of Copyblogger and Rainmaker Digital. And fortunately, Brian has shared his content marketing knowledge and he will help you learn all the key concepts that will turn you into a total Content Marketing Strategist.
It's a great resource for any writer who wants to become a specialist in this in-demand arena.
Do you have any questions about getting started in content marketing? Share with us in the comments so we can help.

The Professional Writers' Alliance
At last, a professional organization that caters to the needs of direct-response industry writers. Find out how membership can change the course of your career. Learn More »

Published: June 10, 2019