B2B Content Can Make Your Writing Dreams Come True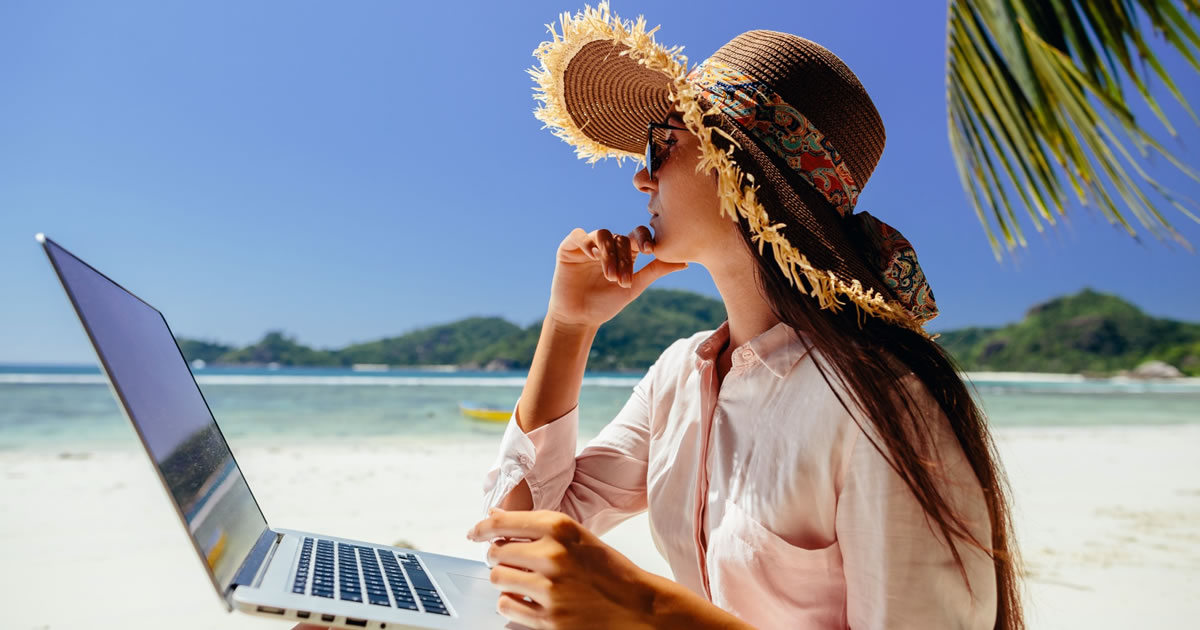 40 years ago, on June 22, 1979, a song about dreamers made its debut in theatres. Nominated for an Oscar, Kermit the Frog invited the lovers and the dreamers to find "The Rainbow Connection" with him in The Muppet Movie.
I love dreamers. Almost every advancement started as someone's dream.
And for 40 years now, I've been enjoying a dream lifestyle as a writer. Now, I think it's your turn.
It All Starts With Your Dream …
Do you have a fantasy? A secret ambition? A daydream your mind often drifts back to?
Is your dream to earn your living as an independent copywriter?
If so, I invite you to take a few minutes today to step into your dream. See it, feel it, smell it, and taste it.
What's your routine? Do you bounce out of bed with the rising sun, or sleep in? Do you have a leisurely breakfast and a lingering coffee? Or do you clatter around helping your kids get out the door?
When it's time to work, do you bring your laptop out to your deck? Or step into your office, filled with sights and sounds to inspire you?
What else do you dream of … avoiding your commute? Escaping the boredom of your job? More time with your family? Or being there so your kids don't come home to an empty house?
Using the creativity you feel, even though your job doesn't call for it?
I know I did. And like me, you can follow those dreams.
There's just one catch. The only way to make your dreams come true is to take them seriously and get busy. And there's one specialty that offers vast opportunity, especially for new writers: B2B content marketing.
B2B content is a wide-open market that can help make your writing dreams come true. And to help you get started, I want to describe some of the most popular forms of B2B content, as revealed in a recent survey by the Content Marketing Institute + Marketing Profs.
Blog posts: Articles posted on a company's blog, running 600 to 1,200 words, are used by four out of five B2B companies. But, did you realize that many companies hire someone to write them? You can earn $250 to $500 a pop writing blog posts.
Case studies: Extended testimonials on how a B2B product or service helped a customer in the real world, about 800 to 1,200 words long (1-2 pages). Also known as success stories and customer stories, they are used by three out of four B2B companies. And, you can earn $1,200 to $2,000 for writing one.
E-newsletters: Regular informative emails packed with time-saving tips and helpful advice, sent to keep in touch with prospects and clients. Typical length is 500 to 700 words. Used by four out of five B2B companies. Excellent repeat business, often written under an annual contract worth thousands. Retainer fees range from $500 to $1,250 per issue plus initial set-up fees.
Infographics: Visual presentations of key ideas about a topic. Must be gorgeous and well-researched. The fastest-growing format, now used by more than half of B2B companies. You can earn about $750 to $1,000 for researching and writing one, while a designer earns another $1,000 for putting it together.
Press releases: Announcements about some news or events that will interest a certain group of business people. Usually 1,000 words or less, press releases have a rigid structure. Once you learn them, you can write these quickly, for $250 to $500 each.
Slide decks: PowerPoint slides with notes for narration, usually 15 to 30 minutes. Three out of four B2B firms could use slide decks. You can earn anywhere from $100 to $500 a slide, depending on the production values the client wants.
Video scripts: Words spoken or text shown in online videos, either talking heads, screencasts, explainer/animation, or live action. Now used by seven out of 10 B2B firms, the typical length is 2-3 minutes, with writing fees $100-$150 per screen minute … not including production or research.
White papers: Persuasive essays that use facts and logic to promote a certain B2B product or service. Used by two out of three B2B firms, white papers are one of the longest, most challenging forms to master. Fees range from $2,500 to $10,000.
E-books: B2B e-books are light and lively primers with lots of graphics that enable B2B companies to share their insights, enhance their reputation, and generate fresh leads. But very few business owners have the skills to write e-books for themselves, so there is plenty of opportunity for writers to create e-books for them. E-books are typically 12 to 50+ pages, with potential fees ranging from $2,000–$7,000 (depending on factors like length, scope, and research requirements).
B2B companies also use placed articles, speeches, and of course, website content.
Okay, so now that you've got an idea of the top content projects marketers need, I'd like to help you pick the types that appeal to you most … the ones you can truly see yourself writing.
To Discover Your Dream Content Projects, Ask Yourself These Questions
Which types do you know? Are you already familiar with any types of B2B content? Do you read a lot of articles or blog posts? Do you often watch videos as part of your current job?
If so, do you see why some examples work vs. why others fall flat? Would you like the chance to prove you could do better?
(That's why I specialize in white papers. I was intrigued by the format, but disappointed in the execution. I thought I could do better.)
Which formats appeal to you? There's a variety of options in B2B content writing …
Short, like space ads or blog posts.
Long, like white papers or e-books.
Visual, like infographics.
Spoken, like speeches.
A mix of visuals and voiceovers, like slide decks and video scripts.
Story-based, like case studies.
News-oriented, like press releases.
Light research required, like for articles.
Which types do you like? Follow your own instincts. Are there certain types of content that make you sit up or lean in?
Do you eagerly open e-newsletters when they cross your inbox? Or are you fascinated by online video, infographics, or slide decks? Do you stop to check them out on social media? Maybe you should pursue those.
Or, do you cringe at the thought of reading a 10-page white paper? Are you overwhelmed at the idea of writing a speech? Maybe those aren't for you.
Which do you want to try? A few other questions can help. Do you like to write long-form or short-form? Do you like interviewing people? Do you like trying to plan an Editorial Calendar? Do you like doing a pile of research? Or would you sooner just do a little research and then get writing?
Then, compare your preferences with the list of content formats to find a connection.
Keep on Learning
Once you find your preferred formats, keep up with them. There's no magic here. If you want to be an expert, study your field.
I figure I routinely look at 1,000 white papers a year. At that rate, I can't help but notice trends, changes, and cool ideas.
You can get a great overview on B2B content types in the AWAI Crash Course in B2B Content which I created. For the 12 most popular types of content from blogs to white papers, you can find tips, samples, suggested fees, and further resources. It will help you pursue any content marketing that intrigues you.
You can make your dreams come true as a B2B content writer. If you think it's something you're supposed to be, don't wait for someday to find out … do it today.
Do you have any questions about getting started in content marketing? Please share with us in the comments.

Crash Course in B2B Content
Dive into the lucrative world of B2B content writing. Expert Gordon Graham will show you the top 12 content types in high demand by B2B firms and how to complete each one like a pro. Learn More »

Published: June 27, 2019