How Your Good Web-Writing Clients May
Be Holding You Back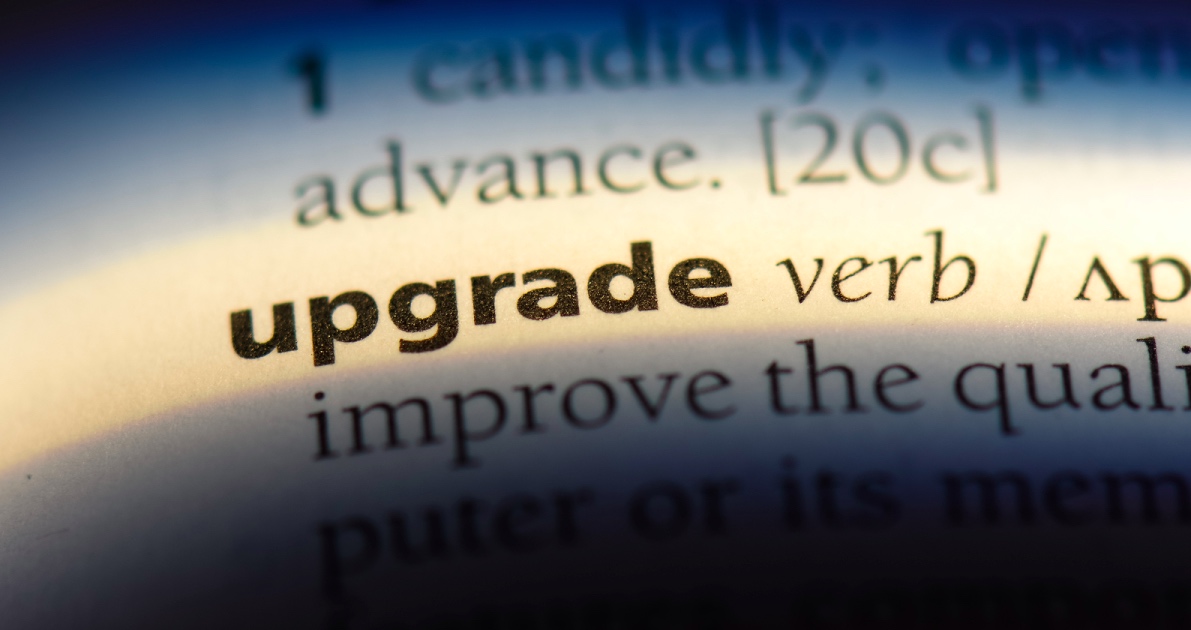 It seems counterintuitive, but your "good" clients may actually be a problem for your web-writing business. They may be hindering your growth and preventing you from landing "great" clients.
When you have a bad web-writing client — or no clients at all — you're highly motivated to prospect for new clients. Better clients.
But, when you have a few good clients, it's easy to get comfortable. Complacent. You may not be as motivated to prospect or market yourself. You may even stop prospecting altogether, because your plate is full. Because you're so busy with your current "good" clients.
Jim Collins — author, researcher, and speaker on the topics of business management and company sustainability and growth — says this:
"Good is the enemy of great. And that is one of the key reasons why we have so little that becomes great. We don't have great schools, principally because we have good schools … Few people attain great lives, in large part because it is just so easy to settle for a good life."
We don't have great web-writing clients, because it's just so easy to settle for good ones.
Sometimes we settle for good, because we don't know that great is out there waiting for us.
The last time I went to my dentist for a routine checkup and teeth cleaning, my dental hygienist suggested I upgrade to an electric toothbrush. Now, I've been successfully brushing my teeth for several decades with standard toothbrushes — the ones they give me for free at each appointment, in fact.
I haven't had issues with my teeth — no new cavities, no gum disease — for at least 15 years. Maybe more. It's safe to say I'm "good" at brushing my teeth.
But, what if I could be better than good? I'd never even considered the option.
My hygienist told me an electric toothbrush can get my teeth even cleaner, because the brush moves faster and makes more strokes than I can accomplish on my own. There's also a built-in timer to ensure I'm brushing for the full, recommended two minutes.
She said I'd have less plaque for her to have to scrape off next time and less chance of developing problems in the future.
My husband uses a Sonicare electric toothbrush for his sensitive teeth, and it was a simple thing to get a second brush head for me to use with his system. So I did.
She was right.
That electric toothbrush does get my teeth cleaner than I did with my "good" brushing. I had been satisfied with good, because I didn't know what "great" felt like.
This happens with all sorts of things in our lives.
The hotel/motel that's a short walk from the beach is good, until you rent a house right on the beach that takes your vacation from good to great.
The mass-produced wine is good, until you taste a really great vintage cabernet sauvignon from Napa Valley.
The suit jacket you bought off the rack at the department store is good, until you wear a great, custom-tailored tuxedo to the prom (my son's experience this year).
The start-up, sole proprietor plumber who hired me to write website copy and then paid me a monthly retainer to write for and manage his social media was a good client …
Then an HVAC company with a hefty marketing budget and a president who works on the business instead of just in it hired me to write a lead-generation funnel (Facebook ads, landing page, and autoresponder email sequence), as well as monthly e-newsletters. That's a great client.
It's no fault of your own, if you're settling for your good web-writing clients. If you haven't yet had a great one, you don't even know what you're missing. Like me with brushing my teeth … you don't yet know how much better it can be.
So, how do we break this cycle of settling for less, simply because we don't know what we don't know? How do we stop the "good" from holding us back on our way to "great"?
Here are some things that have worked for me:
Keep an open mind to possibilities beyond your current experience.
Be willing to try new things.
Seek out new opportunities.
Keep marketing yourself and having conversations with prospective new clients. Make time for this no matter how busy you get.
Commit to ongoing personal and professional development.
Learn to say "no" to clients or projects that aren't a great fit for you.
Be willing to trade in your mediocre clients for good ones and your good clients for great ones. Your web-writing business will be a lot more enjoyable — and more profitable — the more you continue to upgrade.
It's like upgrading from an economy airline seat to business class and then to first class. The flight is way better when you go first class … but it's hard to imagine how much better, until you actually experience it.
Your web-writing business can be first class, too, when you stop settling for "good" and go for "great."
This article, How Your Good Web-Writing Clients May Be Holding You Back, was originally published by Wealthy Web Writer.

The Professional Writers' Alliance
At last, a professional organization that caters to the needs of direct-response industry writers. Find out how membership can change the course of your career. Learn More »

Published: June 19, 2019