He Earns $18,800 a Day, How Would
You Like to Do the Same?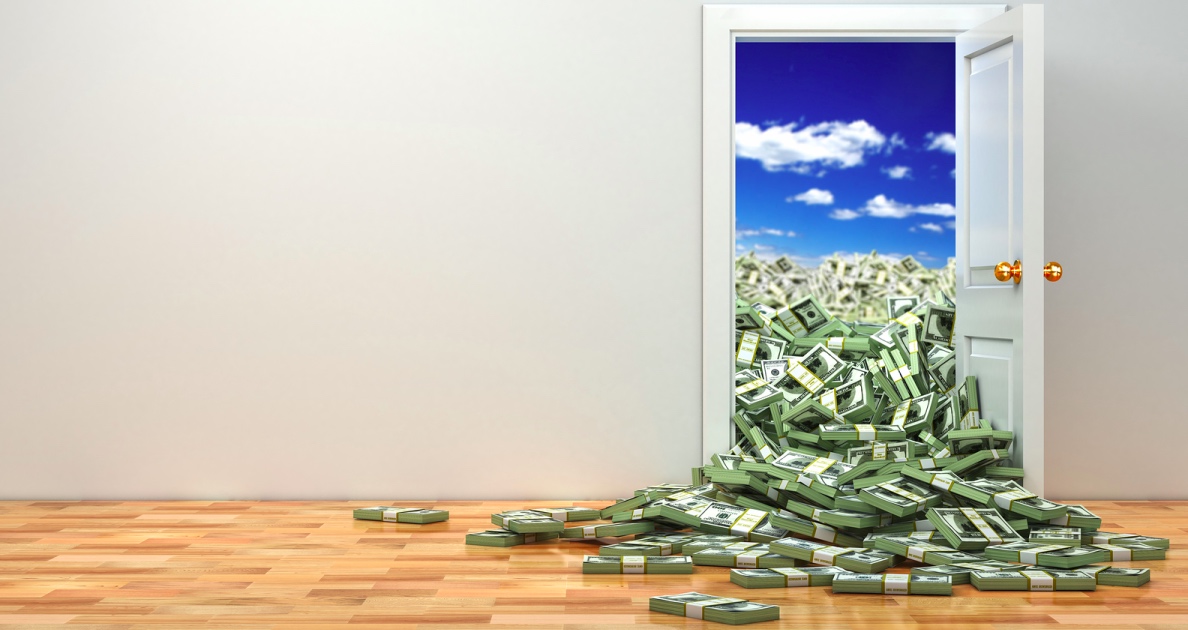 He had me laughing the moment we sat down.
This was a side of Dan Kennedy I hadn't seen before.
But I should have expected it.
After all, when he's giving his presentations on stage, he always gets the attendees laughing. And now he had everyone at the lunch table doing the same.
Dan had just wrapped up his 2019 Bootcamp speech. And when it was time to break for lunch, Dan sat at our table.
While my plate was full, I barely took a bite. Not because the food was bad but because he had so many "celebrity adventures" to share while overseeing the filming of the many infomercials he's created, there was very little time to eat.
If you're not familiar with Dan Kennedy, he's a legend in the marketing world. But don't let the word marketing fool you. He's also a great copywriter.
The truth is, his copy techniques have produced over $100 million in sales. And that's allowed him to become one of the highest paid, most in-demand direct marketing consultants in the country today.
His fees start in the range of $18,800 per day. And let me tell you, clients are happy to pay that much because they know his moneymaking ideas are worth every penny.
You see, the truth is, he's never short on ideas either. In fact, Entrepreneur Magazine writes, "He has at least 101 moneymaking ideas business owners can use."
Some of his clients include Tony Robbins, Proactiv, and Guthy-Renker to name just a few. And because he was fortunate enough to write and produce so many highly successful infomercials, that gave Dan the chance to get to know (and become friends with) Hollywood stars, including Florence Henderson, Robert Wagner, and Joan Rivers.
One of the stories Dan shared was of the time he was filming an infomercial with Robert Wagner, star of popular classic television series It Takes a Thief and Hart to Hart.
The infomercial was for a credit repair company, in which Robert Wagner was the celebrity spokesperson. Of course, Robert was a natural in front of the camera.
However, the CEO of the credit repair program had no prior film experience. So Dan had to give him specific instructions on what to do, what to say, how to say it … even on what to wear in front of the camera.
As for the wardrobe, the one thing Dan didn't want to happen is have the CEO and Robert Wagner in the same colored blazer, shirt, and pants. Unfortunately, when the CEO arrived, it was the opposite of what Dan instructed him. He was dressed exactly like Robert Wagner.
Dan had to find a remedy and quick. So he gave the CEO a company credit card and sent him to the nearest men's clothing store to buy a different jacket, shirt, and pants. And when he was done shopping, all he had to do was return to the set so they could begin filming.
However, that's not what happened. Instead of buying clothing at the store Dan sent him to, the CEO wandered off to a luxury men's clothing store and bought a $5,000 Armani suit.
Except there was one problem: The suit wasn't sized properly. It was too tight, and nearly impossible to button up in the front. But as they say in show biz, "the show must go on," and in just a minute, I'll tell you how Dan solved the problem of the too small suit.
It's hearing stories like this that made me realize while there might have been a few mishaps on the set, for Dan, success is no accident. It's all about planning and preparation. That's how you avoid mistakes and can act quickly when unforeseen things happen.
The same is true with your copywriting business. If you want to become an "A-list" copywriter, making six-figures a year, it won't happen by accident. However, it will happen with proper planning, which is why I'm inviting you to join Dan for a special webinar where he'll walk you through the necessary steps you need to take to build a thriving copywriting business.
Dan's got lots of tips and strategies to share with you. For instance, during the webinar, you'll learn:
How to increase your income quickly, even if you're just starting out. Discover the things most copywriters focus on that don't make them money and what you should focus on instead. The more you focus on the wrong things, the less money you'll earn. When you make this ONE shift, you can create a HUGE income leap this year.
THE business system that will guarantee you independence and income security. You'll get the three pieces Dan uses to consistently, reliably pull in a million dollars a year from copywriting. (Few copywriters understand and use this system. However, the AWAI members who've followed Dan's advice and use this system report income breakthroughs and income security and consistency.)
How to attract and land high-paying clients. It takes no more effort to get a high-value client than a low-value client. Dan will share with you how to identify and attract high-value clients, how to market to them and what to do to land them.
The best opportunities for accelerating to a 6-figure or even 7-figure income. There exist opportunities for you to quickly accelerate your progress and increase your income TODAY that most copywriters don't even know exist. After hearing all the ways you can expand your fees, you'll feel empowered to create the writer's life you desire.
Plus, when you sit in on the webinar, you could be one of the lucky few writers that get the opportunity to work directly with Dan. For two full days, he'll walk you through how to create a pipeline of high-paying clients … ones that are willing to pay you top dollar for everything you do for them. And you'll get an exclusive phone number that puts you directly in touch with Dan.
But there's a catch. If you want to in, you can sign up for the webinar and you have to do it fast. After all, when a legend who earns more than a million dollars a year is willing to "mentor" you to be a success, you know lots of writers will sign up. You can reserve your seat here.
One other thing … While I can't guarantee Dan will tell you fun stories of working with celebrities like he did with me at Bootcamp, I bet he'll have you laughing more than a few times throughout the webinar.
He's one of those people naturally gifted at telling stories. Probably one of the reasons he's also a great copywriter.
Oh, and what happened with the filming and the ill-fitting suit? Not wanting to waste any more valuable and expensive filming time, Dan once again did some quick problem-solving to fix the $5,000 Armani suit. He had the wardrobe assistant cut the jacket in half, straight down the middle of the back. And then she added punch holes along the cut line, allowing her to weave lace-string through them, similar to laces on a shoe. When she gently pulled on the string, the jacket then would be synched together.
And presto, the jacket fit correctly for the shoot. As you might imagine though, the costly Armani suit was forever ruined. But the infomercial was a huge success!

The Professional Writers' Alliance
At last, a professional organization that caters to the needs of direct-response industry writers. Find out how membership can change the course of your career. Learn More »

Published: June 3, 2019