His Weird Idea Started a $1 Billion Business (Use These Same 5 Traits to Build Your Writing Career)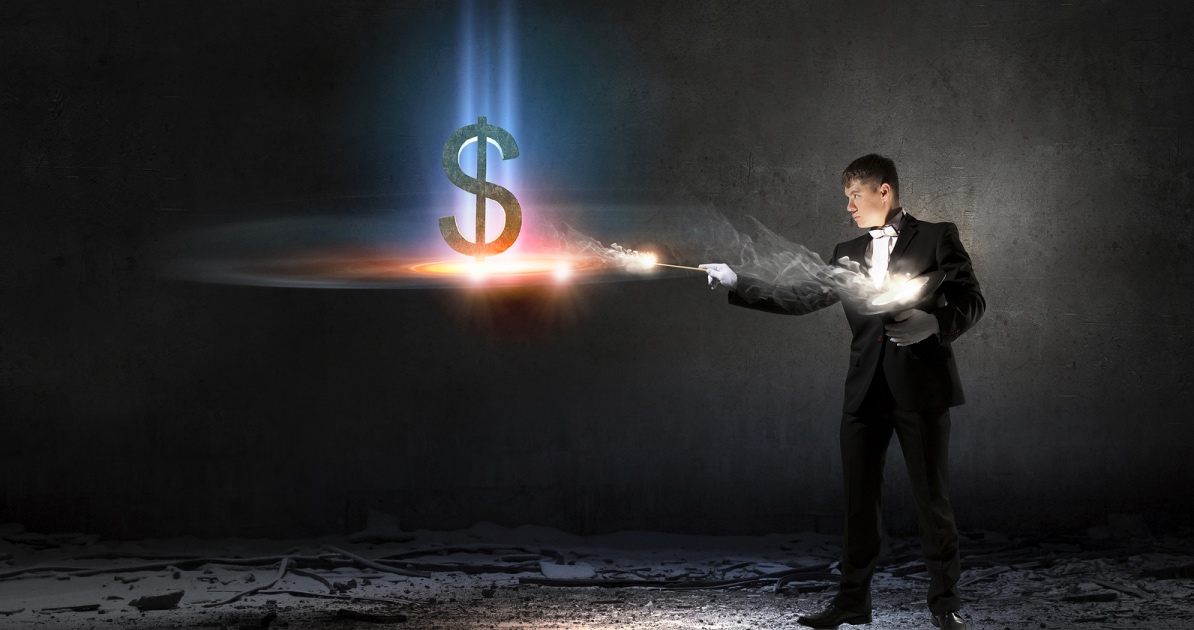 He had just one goal: Hike around Europe.
So at age 18, Guy left his home in Quebec City, Canada and headed off to Europe.
Of course, just graduating from school, he didn't have a lot of money to spare for the months-long trip.
But Guy was athletic, eager, and figured he could make money picking up odd jobs as he traveled through different parts of Europe.
The one prized possession he took with him was his beloved accordion.
Later, that proved a smart decision, because when he couldn't find work, he would play his accordion on sidewalks or street corners for people passing by who offered him a few bucks here and there.
He made enough spare change to feed himself and board at different hotels.
One day on his European journey, Guy met a bunch of street performers, whom he befriended. They eventually let him into their little circle of friends, even teaching him a few of their street tricks, including the art of fire eating and stilt walking.
This provided him with yet a few more ways to make money so he could continue his travels. When he finished his tour of Europe, Guy Laliberté returned home.
And it's at this point that he joined a small troupe of street performers headed up by Gilles Ste-Croix. The group was working on a stilt-walking show they were going to perform in Baie-Saint-Paul, a small town nestled in a valley near the Saint Laurent River.
They practiced their routines daily. And when they were ready to go live, they presented the people of Baie-Saint-Paul with their debut performance.
It was a hit.
So Guy, along with his new friend Gilles, came up with an unusual idea. Why not organize an international festival to celebrate street performers and artists?
Now, at the same time they were dreaming of bigger festivals, Quebec City was just about to celebrate its 450th anniversary. And city officials were looking for a show that could be performed all across the province of Quebec.
When Guy heard this, he wasted no time in submitting a proposal to the organizers of the event for his street performer festival idea.
The festival community organizers agreed that his idea was something different … something that would stand out from all the rest, and most of all, something that had not been done before.
He was given the green light to put his act together.
Dozen of performers from all over joined in. The show consisted of jugglers, stilt walkers, and daring street acrobatics.
However, even the best of plans can sometimes go off track. Guy and Gilles ran into a few problems right from the start. For instance, the main tent collapsed on the first day of the festival.
But as they say in show business, "the show must go on." They managed to fix the tent and the festival went on as planned.
The reaction from the crowd was no different from their past performances. Everyone loved it!
Guy knew they were on to something. And he wanted to expand the festival to different cities throughout Canada. Except there was one problem: He didn't have enough money to do it.
But Guy wasn't one to give up so easily. So, he applied for a grant from the Canadian government to help support his newly formed circus.
Fortunately, the government agreed his idea was worthwhile and awarded Guy the grant money. Now he had the funds to take his circus across Canada. And in each city the troupe performed, they got the same kind of enthusiastic response from the audience.
Having been successful in Canada, Guy then set his sights on the U.S. And in 1987, the place he chose for the very first performance was the Los Angeles Arts Festival.
As you probably figured out by now, Dear Copywriter, the performance was a smash success. And the circus I'm talking about is none other than Cirque du Soleil (Circus of the Sun).
But does this mean that to be a successful copywriter, you have to run off and join the circus or even learn to juggle, swallow a sword, or do a few somersaults?
Of course not. But there are a few takeaways from Guy's climb to success that you can borrow to grow your freelance writing career. They include:
First, be a constant learner. Remember, when Guy was traveling through Europe, he met some street performers who taught him a few of their street tricks.
If Guy relied solely on his accordion playing skills, he might not have made enough money to keep on traveling. But learning those new skills is what also helped him create the acts that would appear in the future shows.
Plus, those skills made him a well-rounded performer.
Second, always have ideas. Clients love it when copywriters BRING them ideas, especially new, exciting ones. Notice that Guy's circus idea was different? It was something that hadn't been seen or done before.
Well, that's exactly why audiences loved it. So get in the habit of presenting new and refreshing ideas to your client. This increases your odds of landing a paid project.
Third, seize opportunities when they arise. The old expression, "be ready when opportunity knocks," is true. Guy seized on opportunities when they came up. Like when he sent his proposal to the festival organizers to celebrate Quebec's 450th anniversary. Or when he took his circus to Los Angeles. When there's a chance for you to showcase your writing skills with the right project and right client, take it. One project could easily lead to another.
Fourth, don't be afraid to ask for help. If you're not sure how to do a certain writing project, reach out to those with experience and ask for help. It's no different than when Guy met the street performers in Europe and they taught him new skills. Or when he needed help with financing, he applied for a grant from the government.
The same applies to your copywriting career. If you don't have a close associate that can or is willing to help, then join another group of writers who want to help you get ahead. (In fact, you can join one of AWAI's most rewarding memberships and get access to every single learning resource we offer. Details are here.
Fifth, perseverance pays off. There's no such thing as an "overnight success" in the copywriting world. The top "A-listers" didn't make it there overnight. In many instances, it took a few years for them to get there. In other words, they persevered.
But also keep in mind it was those years of experience that gave them the necessary skills to become "A-listers." Similar to how Guy kept performing at festivals until he turned his circus idea into a roaring success.
And it's a huge success indeed. After getting rave reviews during the Los Angeles Arts Festival, Guy and Gilles landed an act in Las Vegas. In 1993, the troupe debuted Mystere, the first-ever permanent show held there.
Guy and Gilles no longer perform at each show, but oversee everything about the company. Their original troupe of 20 has grown over the years.
Today, Cirque du Soleil hires more than 4,000 people and generates over $1 billion in sales.
I can't promise that you'll be able to build a billion-dollar copywriting career, but I can tell you that if you use these five traits, you're giving yourself a big advantage and head start.
The circus that took over the world. While Cirque de Soliel has grown into the largest live entertainment company in the world, there's one element it shares with copywriting. All the shows are story-driven. In fact, the company prides itself on "invoking the imagination, provoking the senses, and evoking emotion of people around the world."
As copywriters, we strive to do the same … except we do it with words.

The Professional Writers' Alliance
At last, a professional organization that caters to the needs of direct-response industry writers. Find out how membership can change the course of your career. Learn More »

Published: June 17, 2019