How I Crushed Wall Street with My Money-Making Website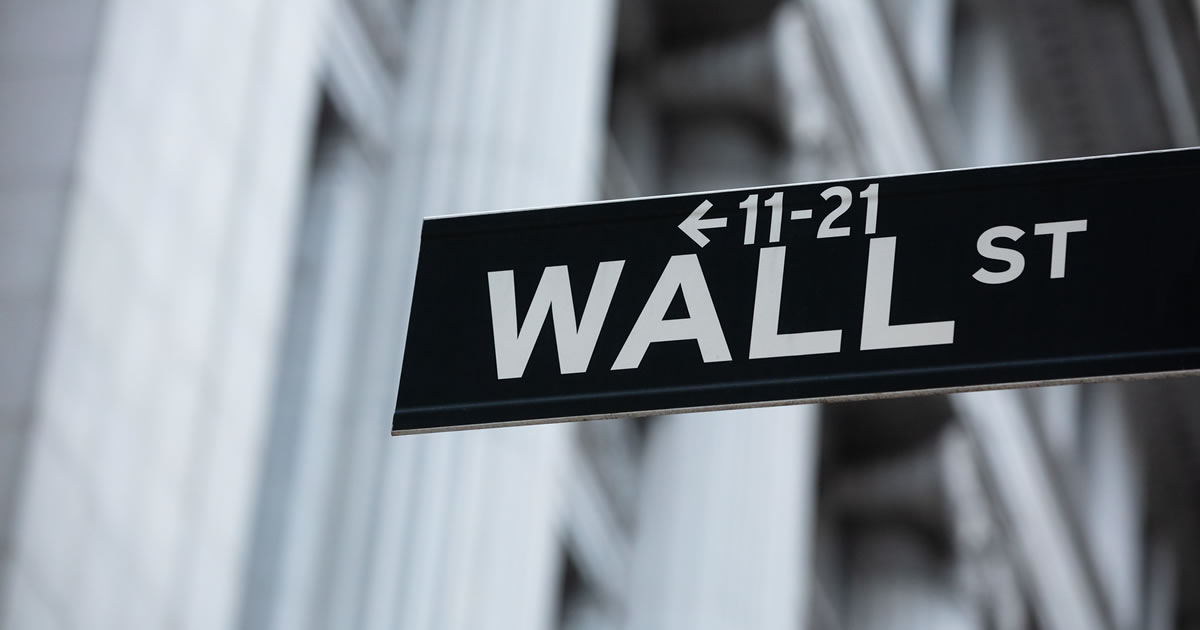 I'm at an age where I'm paying close attention to preparing for my retirement.
Always a scary thing to think about!
Anyway, a few weeks ago, I sat down with my financial adviser.
At one point, he started talking about investing money for a 5% return. I guess that's reasonable. A conservative goal, for sure. But like he told me, now is no time to be taking risks with my money.
I'm not big at math, but even I can figure out that a 5% return means earning $5 a year for every $100 invested.
Or $5,000 for every $100,000 invested.
Or $50,000 for every $1,000,000 invested.
Yikes!
If I want an income of $50,000 a year when I retire, I'll need to put aside a million dollars?
I don't know about you, but even after earning a decent income for many years, I'm a long way from having an extra million dollars to put into a retirement fund.
So maybe if I halve that number …
What if, combined with my government pension, I could get by with an investment of $500,000 … generating an income of $25,000?
That's still a HUGE sum of money to invest for a very skinny income.
And then, suddenly …
I began to tune out of the whole "investment" conversation …
Seriously.
It's like I could see my financial adviser's lips moving, and I knew he was talking … but I just wasn't listening anymore.
It's the $25,000 number that flipped the switch and tuned me out.
Why?
Because that's the exact income goal I've set for my passive income website this year.
If you don't already know, I have a website about coffee called CoffeeDetective.
I'm a bit of a coffee geek, and I've been writing about coffee for years now.
The site has over a thousand pages of content, hundreds of photos, and dozens of videos. It generates revenue mainly through display ads.
I work on the site as a hobby, during the evenings and at weekends.
And yes, I think my goal of $25,000 in income from that site this year is definitely possible.
Some years I've made less than that, and other years I've made more.
You can see why I tuned out of the conversation, right?
My adviser was talking about investing $500,000 to generate an income of $25,000.
And I was thinking about making $25,000 from my hobby website about coffee.
I guess that means my coffee website is worth $500,000!
Wow!
I mean, seriously … wow!!!!
Until I had that conversation with my investment adviser, I'd never looked at it this way.
In terms of annual income, my hobby website delivers the same as a $500,000 investment portfolio managed by a Wall Street professional!
I'm going to start paying a LOT more attention to growing my website.
I'll put in some extra time, for sure.
Honestly, I think it's time I changed the "hobby" status of the website.
After all, I'm managing a $500,000 asset when I work on that site.
I'm going to put aside a few hours during my workweek as well.
Definitely worth it.
And imagine … what if I can double all those metrics between now and when I retire? More pages, more photos, and more videos.
And double the income.
If I do that, I'll have a $50,000 annual income for my retirement.
Oh, and a website that is worth as much to me as a $1 Million investment portfolio!
But what if you're at a totally different stage in your life?
I'm about 10 years from retirement. My kids are all grown up.
But what about you? Maybe you're at a very different stage in your life.
That may be so, but I bet you could use that extra money for something important.
Maybe you want some extra money to put into a college fund for your younger kids.
Or save up to help your older children with some big expenses, like their first car or home.
Or you have some health challenges that are going to eat into your regular income for years to come.
We all have a need for some extra income.
And it turns out that creating your own Money-Making Website is a perfect way to make that extra money.
And yes, you can do this without any special experience with building websites.
You might think this sounds all very easy for me.
"Hey Nick, you're a professional web guy. There's no way I could do the same as you!"
But here's the thing …
I've been using my coffee site as a teaching tool for a several years now.
I've been showing others how to follow the same process and make a passive income from their own websites.
Most of my students started out with very little or even zero experience working online.
In fact, over a thousand students have taken my program. Each has chosen their own topic for their website.
I've reviewed hundreds of their websites.
And many of them are amazing.
Plus … and as a teacher I love this part … several of my students have created websites that earn way more than my own coffee website.
The students are outperforming the teacher!
This is the best part of my career as an online writer and creator …
For decades now, I've made money as a copywriter and as a trainer.
But I get the most enjoyment from writing my own passive income website about coffee.
It's fun, because it started out as a hobby. It's something I wanted to do, and still enjoy.
And that means I'll be happy to keep writing about coffee, even after I've officially retired.
It will still be a fun hobby …
A hobby with major benefits.
Because it will also be generating a big part of my retirement income.
MORE than I could expect from a $500,000 investment portfolio.
Eat your heart out, Wall Street!
Do you have any questions about getting started with your own Money-Making Website? Let us know in the comments so we can get you the answers.

How to Write Your Own Money Making Websites
Learn how to write an information website in your spare time and earn $1000, $3000, even $5000 a month in passive income. Learn More »

Published: June 3, 2019