Two Insider Secrets to Success as a Content Marketer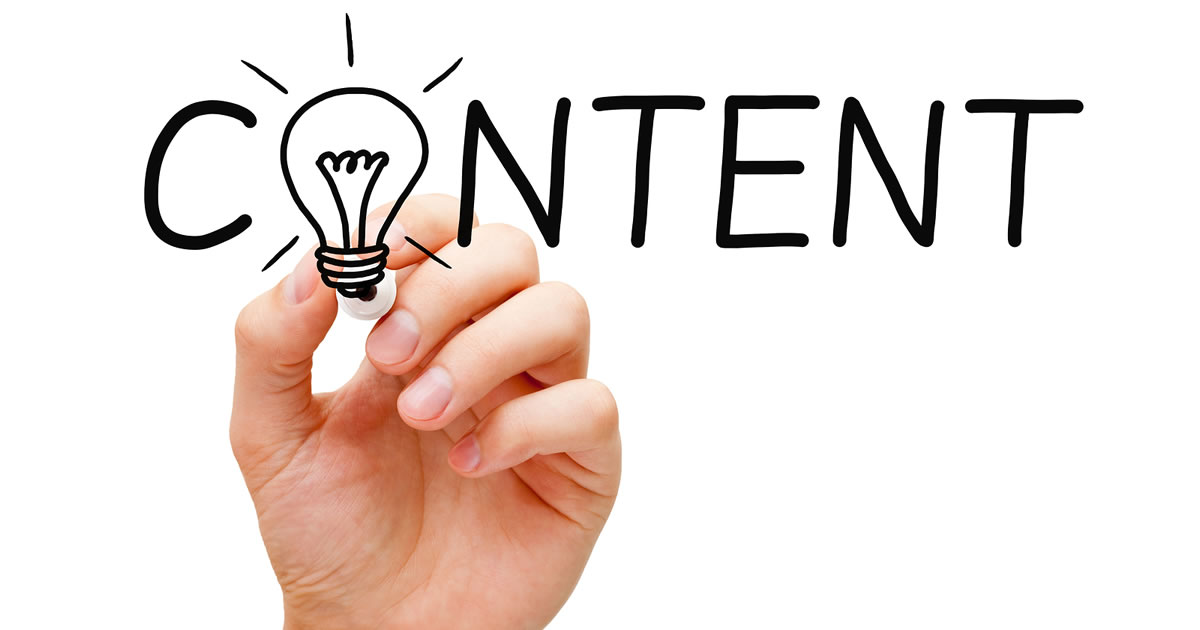 I've been a professional writer for almost 40 years — but I've never seen anything like the massive opportunity for writers called "content marketing."
It's going to surpass the $300-billion-a-year mark shortly, and it's clear the demand is going to keep growing.
Today, there are 12 popular types of content you can focus on: articles, blog posts, case studies, e-books, e-newsletters, infographics, press releases, slide decks, speeches, video scripts, websites, and white papers.
Which brings me to a question I'm often asked by copywriters who want to enter the booming world of content marketing:
"How do I convince my clients to use white papers (or infographics, or video, or whatever)?"
Here's my answer as an insider: "Don't bother. Don't waste your time trying to persuade a client to use some form of content they're not sure will work for them."
Why not? Well, that eats up time and energy you could put toward a paying project.
Also, any client testing a new format may be unsure how to execute or promote that content. And the naysayers may be watching like vultures, ready to declare it a bust.
Who needs the headaches?
So the secret is: Don't try to sell anyone on the merits of any particular form of content. Tell them what you do, tell them you're ready when they are, and move on.
With over 5 million companies in the U.S. and 93% of them doing content marketing, there are many other fish in the sea.
Instead, pitch the type of content you want to write to companies that already use that format. How can you tell what they're using? Just check the company website to see what kinds of content they already publish.
For example, suppose you want to write case studies. Look for an area of the company website called "Customers" or "Success Stories" or "Resources." Or search the whole site for "case studies" or "customer stories."
If you can't find any case studies, strike this prospect off your list.
If you find many case studies of high quality, great! That means this prospect knows what goes into a good case study and is willing to pay for it. They may have a strong case-study writer on their team, but you can be ready to fill in if they ever need help.
If you find case studies of so-so quality, propose how you would strengthen them in the future. You might even take one and do a quick rewrite with a more effective structure and more engaging style. Make it read like a magazine feature, with a compelling lead and a clear before-and-after comparison with tangible metrics.
If you find only a few case studies, far fewer than their competitors have, that could mean they appreciate this format, but have no one to produce it. Why not propose that you help them catch up?
You can use the same basic approach to size up any prospect for any type of content. And keep in mind: You'll get better results if you sink your hook where the fish are biting.
Now, there's a second secret to success as a content writer. That secret is repeat business.
Everyone knows it's easier to get an order from an existing customer than to find a new customer. An existing customer already knows, likes, and trusts you. They can just pick up the phone or drop a short email and ask you to write another piece of content.
And you already know them, their products or services, and their house style, so there's no learning curve.
Repeat business is like manna from heaven. It arrives in your inbox with no effort from you. It can come from the same company, or from your contacts who move on to other companies.
That's why any writer prospecting for clients should look for a marketer who can offer repeat business.
One approach is to focus on the four types of content that naturally recur: blog posts, case studies, e-newsletters, and press releases.
Blog posts: Most marketing execs want two or three new posts every week. But who's going to write them? If you like doing blogs, offer to develop regular posts for a sweet annual contract. Everybody wins: Your client gets her blog under control, and you get a steady stream of repeat business.
Case studies: I'm seldom asked to write just one case study. More often, a client wants a pack of four, six, or 12 case studies — or dozens. I wrote close to 40 for Intuit, until I got tired of interviewing accountants. And I've written more than 16 for Google. If you write case studies, look for medium-sized companies, or those with multiple divisions using these documents.
E-newsletters: By definition, a newsletter appears on schedule, once or twice a month, or at the very least every quarter. And most e-newsletters are prepared on an annual contract. Presto! One deal turns into 12 pieces of business, or more.
Press releases: These may not be glamorous, but 78% of effective content marketers use press release services in their content marketing strategy, according to the Content Marketing Institute and PR Newswire. They can be assigned singly or in packs, when a writer builds a press kit out of half a dozen releases. And at $250 to $500 a pop, those fees add up.
Most companies need an ongoing stream of these four types of content. And that's where you come in.
By snagging a regular blog, or half a dozen case studies, you can focus on writing … and spend a bit less unbillable time on pitching new business.
Do you have any questions about getting started in content marketing? Share with us in the comments so we can help.

The Professional Writers' Alliance
At last, a professional organization that caters to the needs of direct-response industry writers. Find out how membership can change the course of your career. Learn More »

Published: June 12, 2019