Just Starting Out? Wondering How to Be Seen As An Expert? Do This …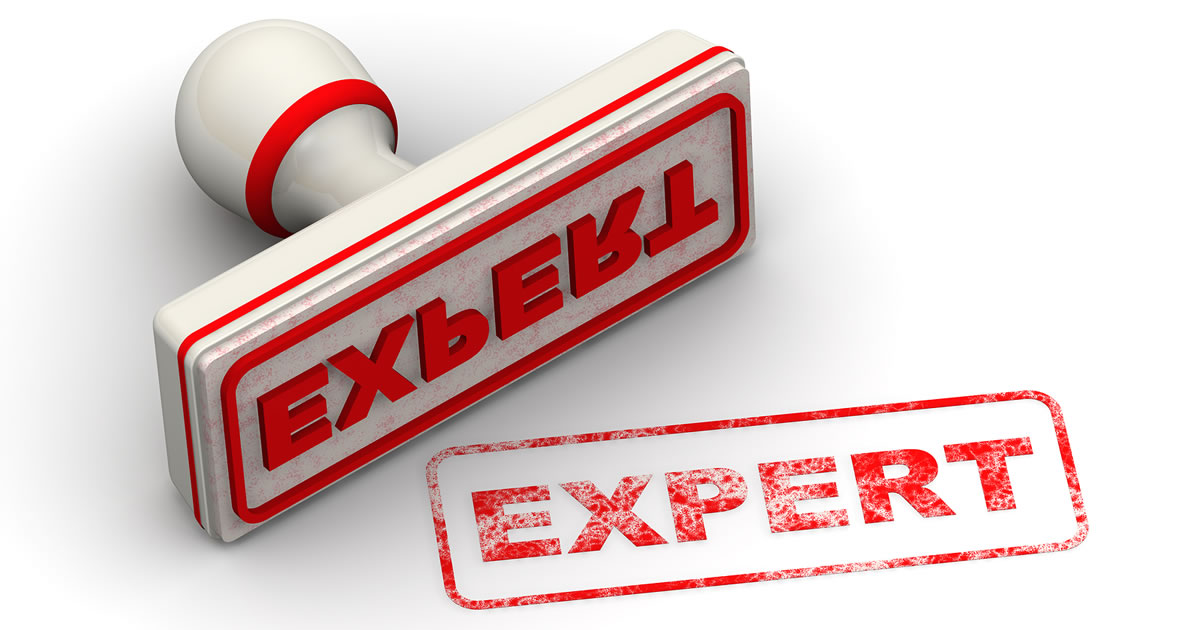 When you're starting out as a copywriter, one of the biggest hurdles you face is proving you're an expert in your niche … even if you don't think you're an expert.
You're not alone. I felt exactly the same way. How could I convince prospects I was worth hiring with no clients, no samples, no testimonials?
The good news is, there's a way to show prospects you're an expert in your field and an authority in your niche … before you get your first client. How?
With your own Money-Making Website!
You might be thinking, "But I'm not an expert yet. How can I create lots of content on a topic if I'm not an expert?" I'm glad you asked!
First though, we need to answer two important questions.
What Is a Money-Making Website?
In case you're not familiar with the term, let's make sure we're on the same page. Briefly, a Money-Making Website is an informational site you write and publish on a topic that interests you. It's been called a "hobby site" because you get to focus on what interests you, and you can choose to work on it only 1-2 hours a week. But make no mistake, you can generate a nice income from your site. But the passive income is only one benefit, which leads to my second question …
What Is an "Expert"?
We tend to think of experts as all-knowing authorities on a particular topic. We imagine scientists in white coats or professionals in expensive suits. But this isn't necessarily true.
Here's an example of what I mean.
One of my readers asked how far apart fuel (gas) stops are on the Nullarbor Plain (a remote 720 mile drive east-west across the bottom of Australia). He was about to travel this road and was worried he'd run out of fuel.
Now, I'm no expert on the locations of every service station in Australia. But I simply did a small amount of research and answered the reader's question.
In his eyes, I'm an expert.
What just happened here? Well, from his perspective, an expert answered his question. By "expert," I mean someone who knew just a little more than him … in this case, me!
You Can Be An Expert Too!
So, why not you?
You can be an expert in your niche too. You just have to:
Do some research (you're a copywriter, this is part of the gig),
Write clear, high quality posts (easy, right?), and
Compile it all in one place so people can find it easily (your Money-Making Website).
If you have a passion for a particular topic, chances are you already know more than most about your niche. If you don't, that's okay too. Simply position yourself as, "We're both learning here, but I'll do the research and we'll learn together."
People love this. They love the idea that others are in the same position as them. And people love teaming up in groups and learning together. Just look at how popular accountability groups are.
By taking this approach, you can't help but become an expert in your niche. How so?
When I started my Money-Making Website, Top Wire Traveller, I had a passion for remote and outback travel in Australia. I was no expert, it was simply an interest of mine. I started out with some basic knowledge then quickly became an expert … because I was constantly researching and writing.
And it quickly snowballed.
Unexpected Benefits
First, I started reviewing products related to remote and outback travel. This led to suppliers sending me free products to review. Then I landed a regular paid writing gig with one of these suppliers.
Even better, two companies approached me just last month. One wanted their website re-written. The owner wanted me specifically because in his words, "You know our product." How cool is that?!
Company #2 wants me to design and write a new website from scratch. We met the owners at an outdoor adventure show (one of those events where suppliers congregate to display their wares to the public) last year. We were on adjacent display stands.
Now, Company #2 sells Isuzu trucks, which is the same brand of truck we own. And since I write plenty of articles about our truck, they can see I know their product … just by looking at my Money-Making Website.
Total value of these two projects is over $12,000. Not bad for a Money-Making Website about outback travel!
So why did these companies approach me?
They know I write quality content … my Money-Making Website is my portfolio,
They see me as an expert in the remote and outback travel niche, and
I know their product.
Now, I certainly don't feel like an expert. But what I feel doesn't matter. If others see you as an expert, that's what matters. They'll turn to you when they need help.
Other Benefits
A Money-Making Website is a win-win situation for you:
You get to write about a topic you love,
You're building a killer portfolio for prospects to view,
You get free products to review (which you get to keep), and
You'll make some money on the side.
And one added bonus … it's fun! You're writing about a passion, building a solid portfolio and getting paid to do it.
You're proving you're an expert, the go-to copywriter in your niche. Who would you hire?
The copywriter with just a business website plus a small portfolio of random samples, or
The copywriter with their own Money-Making Website, who's an expert in their field?
I'd be going for the second one every time. Make sure you're the expert in your field. Build your copywriting business with a Money-Making Website.
And have some fun while you're building experience and authority.
If you'd like to learn more about Money-Making Websites, AWAI has an excellent program hosted by Nick Usborne.
Do you have a question on how to get started? Ask away in the Comments below.

How to Write Your Own Money-Making Websites
Learn how to write an information website in your spare time and earn $1000, $3000, even $5000 a month in passive income. Learn More »

Published: June 5, 2019