3 Direct Mail Approaches That Still Work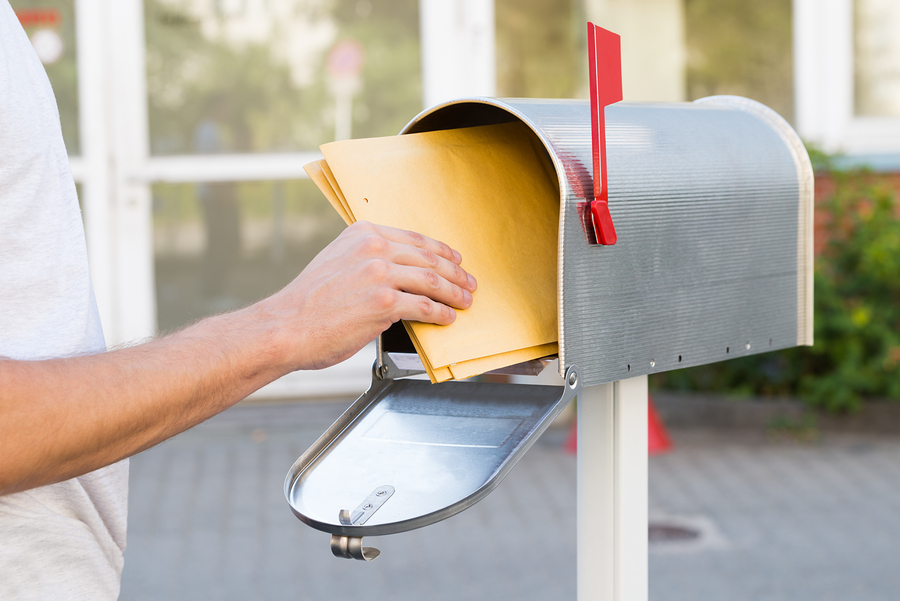 While digital prospecting gets all the attention these days, direct mail prospecting can still work — when it's done right.
In my experience, that means using one (or more) of the following approaches:
The "lead magnet" approach
The "hire me for your next project" approach
The "warm letter" approach
1. The "Lead Magnet" Approach
With the lead magnet approach, you offer a free download (your "lead magnet") as your call-to-action. This lead magnet can be a checklist, cheat sheet, process map, tip sheet, template, or other relevant, useful, and easily consumable information that's somehow tied to the services you provide.
Interested prospects can choose to trade their contact information for that lead magnet. Once they do, they've essentially "raised their hands" and identified themselves as "leads."
(For our purposes, a "lead" is a prospect who's indicated interest in your services.)
With this method, you're fishing for interest — even if that interest is not immediate.
Some of the prospects who request your lead magnet might have an immediate project opportunity. But most will not. Your job is to follow up with those "not yet ready" leads and stay top of mind in a professional way until they are ready to hire a writer.
The advantage of this approach is that, over time, you'll generate a large pool of leads.
And if you do a good job following up and staying in touch, you can end up converting more leads to clients over the long haul.
2. The "Hire Me for Your Next Project" Approach
Unlike the lead magnet approach, this one is a direct invitation to discuss a project.
You communicate whom you serve, what you do, and what makes you different, and you invite the prospect to contact you if she has an immediate need — or the next time she has a project you can help with.
Statistically, there are fewer prospects with an immediate need than there are prospects who're interested in the topic of a relevant lead magnet. Therefore, you won't generate as many leads with this approach as you would with the previous one.
However, the advantage of the "hire me" approach is that it might turn up a client quickly — and you don't need to create a lead magnet to use it.
But at the same time, this is approach is short-term–oriented. It leaves you with no viable leads to follow up with over the long haul.
3. The "Warm Letter" Approach
This approach incorporates elements from the other two methods. Quite simply, it's a warm email in the form of a hardcopy letter. It's a very personalized message to a specific individual — a "one-to-one" message, as opposed to a "one-to-many."
Here's an example:
Tina Wright
XYZ Wastewater Treatment Company
123 Main St.
Atlanta, GA 30003
Dear Tina,
I keep seeing your name everywhere (I do a lot of writing work in the waterworks and wastewater treatment industry). I'm very impressed with what I've read about your new line of Xtronix wastewater treatment monitors. Definitely a game changer!
I was curious: Do you ever work with outside writers for any of your marketing materials? And if you do, I'm wondering what it would take to be considered for a future project?
I specialize in helping companies in the water treatment industry write marketing content and sales copy. You can learn more about my experience here:
[My Website Name]
Would it make sense to connect?
Regards,
Ed Gandia
[My Website Name]
[My Contact Phone Number]
Here's how I use that letter copy:
I send the prospect that message in a warm email.
If I don't get a response within two weeks, I resend the warm email.
If I don't get a response to that warm email "resend," I send the prospect the same warm email copy in the form of a printed letter via snail mail.
This approach is effective because by changing the medium, you increase the chances of your message getting noticed. And the personalized copy and tone tend to increase response because they show that you took the time to handcraft your message for that individual.
Direct Mail Gets Noticed (When Done Right)
In an environment where digital marketing is all the rage, physical mail stands out.
But before you get too deep into the weeds, take time to decide what you want to get out of your direct mail efforts. From there, pick the approach that makes the most sense for your specific situation.
One last thing. Set the right expectations. Don't expect miracles from doing just one mailing. That's not a fair measure.
Smart follow-up, nurturing not-yet-ready leads, and taking an integrated approach to your prospecting are essential to your long-term success.
This article, 3 Direct Mail Approaches That Still Work, was originally published by B2B Writing Success.

The Professional Writers' Alliance
At last, a professional organization that caters to the needs of direct-response industry writers. Find out how membership can change the course of your career. Learn More »

Published: July 25, 2019