3 Profound Lessons Running 26.2 Miles Has Taught Me about Writing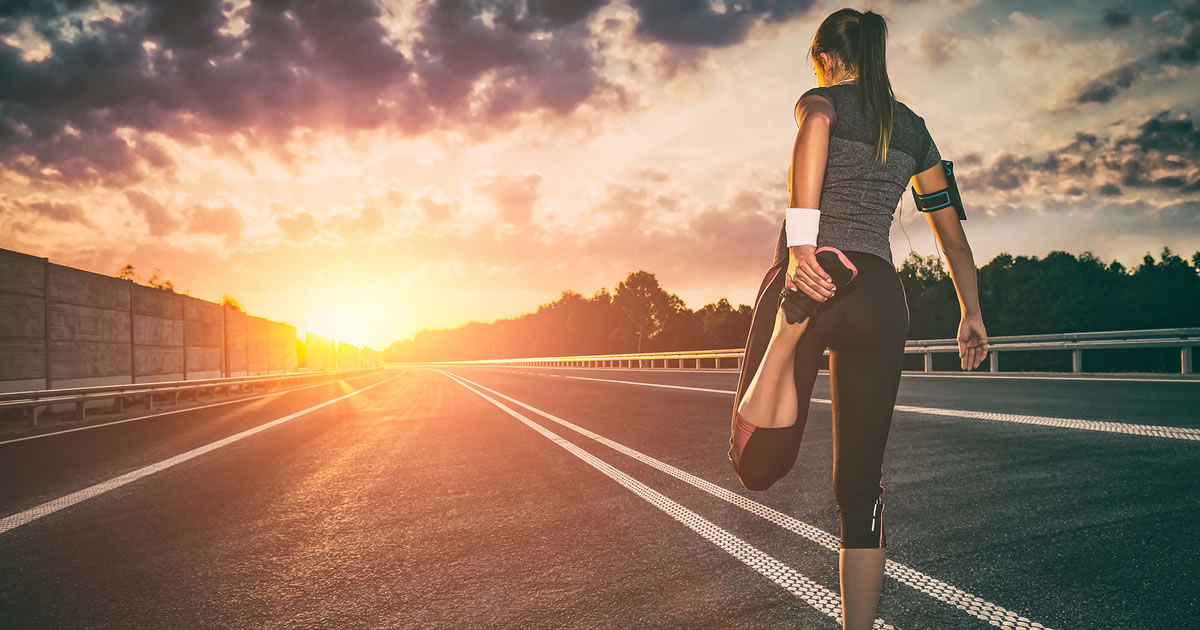 I run marathons.
I don't run them very fast.
I'm what they call a "back of the packer," coming in toward the end of the race with the other slow finishers.
But no matter how slow I am, I've finished all three marathons I've started.
And one thing that's struck me is how much running this distance has in common with building a freelance writing business.
Whether it's the perspective you need to finish what you started, the goal-setting process, or the inner transformation as you make progress, pretty much everything I've learned from the sport translates to life as a copywriter, too.
So today, I'd like to share with you the three lessons I've learned from running marathons that have had the biggest impact on my writing business, in the hopes you can benefit too.
Lesson 1: It's a Marathon, Not a Sprint
In the running world, one of the biggest mistakes marathoners make is going out too quickly at the beginning of a race.
Very often, people who don't pace themselves well "bonk" around mile 20 — meaning they run out of energy and spend the last few miles half-walking, half-shuffling to the finish.
(Trust me. It's not fun.)
I've found that it's easy to make the same mistake when building a business.
We all want instant success. We want to make as much money as possible, as fast as possible.
But if we don't pace ourselves — and if we don't make sure we're taking care of our daily needs — we end up burning out.
A recent Gallup study reports that 23% of full-time employees experience burnout "very often or always." But according to research from the Technical University of Dortmund, freelancers are at an even greater risk of work-related exhaustion.
No doubt freelancer burnout is due to many different factors — working all kinds of hours, perhaps, or stress at not knowing when the next paycheck will come.
But what if we paced ourselves in our business, instead of expecting huge leaps in our development all the time? Would we burn out as much? I don't think so.
In my own experience, focusing on incremental progress, as opposed to huge victories, has helped me conserve my energy and keep going.
My first freelance writing check was for $250. The next one came a couple months later, for $200. The next few were similar amounts, spread out over a few months.
It wasn't until eight months after I started freelancing that I landed my first sales letter — my first big writing assignment for $2,000 plus royalties.
Did it take longer than I wanted to get going? Definitely.
But those first few articles were crucial to boosting my confidence, getting experience with clients, and developing the commitment to go after the bigger projects.
If you have trouble developing that longer-term perspective, one thing that can help is recording your progress in a "victory log."
The idea is to record all your victories ­— big and small — in one document, and to enjoy the satisfaction of seeing your progress play out over a month, six months, a year, and more.
Doing what you can to look at your progress from a marathon point of view — the long-term view — will help you see how far you've come.
It will also remind you to take care of yourself for long-term success, since all good things take time.
Lesson 2: Focus on One Goal at a Time … But "Cross-Train" If You Want To
Another golden rule of marathon training is to focus on the marathon distance, because different distances demand different physiological adaptations.
What this means is that most athletes focus on one big race at a time where they put all their training effort and energy.
I've found this to be the same with business-building — with a catch.
When we're getting started, it's important to focus, because we have a thousand things to do. We need to take a course, choose a niche, put a freelance website together, market ourselves on LinkedIn, and so on.
In my case, I decided to pick a niche to help me stay focused. I chose web writing for the running industry, and I put up my website for that niche and started prospecting clients.
There were some big advantages to choosing a niche — the biggest, perhaps, was avoiding that "what now?" feeling.
I had my action plan figured out … and I knew what I needed to do to move towards my goals. That certainty developed consistency.
But here's the twist.
In the world of running, there's also something called "cross-training."
This means doing other kinds of workouts in the build-up to a marathon — workouts like swimming, rowing, strength training, and anything else that builds fitness without using the same muscles.
So how does this apply to a writing business?
Well, in the very beginning of my business, I did my fair share of cross-training. (If I'm honest, it was more out of a lack of discipline than genuine strategy, but we'll call it cross-training nevertheless.)
In addition to my web-writing activities, I also wanted to explore long-form sales letters. So I signed up for AWAI's Simulated Training program to dive deep into the project.
Now, improving my sales letter chops was supposed to be something I did in the background.
But as I kept at it, and realized how much I actually enjoyed that project, I ended up landing my first sales letter. Something that wouldn't have happened without a little freedom to explore.
So here's what I take away from that experience.
Focusing on one thing allows you to lay out a clear roadmap for yourself … build your skills faster … and probably find more success than if you try everything at once.
And paradoxically, by focusing on that one thing, you may actually realize it's not right for you — which is better to find out sooner than later.
So there are big benefits to focus. But there are also benefits to a moderate amount of "cross-training."
By being a little bit flexible with yourself, and taking advantage of complementary opportunities when they crop up, you'll be a more well-rounded writer … and you may stumble upon something that works even better for you.
Lesson 3: It's Not about the Outward Results … It's about YOU
The longer I've been running, and the more challenging distances I've attempted, the more my running has become about the inner, rather than the outer, experience.
Sure, I'd like to run faster … and I enjoy seeing what new distances I can conquer.
But ultimately, the reason I run is so that I can reach more and more of my potential.
Ultimately, it's about the inner experience — discovering more of who I am, and leaning into that more.
Isn't that what self-employment is about, too?
Employing ourselves … for something deeper than just money, vacation time, or influence?
If we only measure our success by the income we make, or by how many weeks we can take off during the year …
We're missing out on the inner experience.
We're missing out on the enormous growth opportunities that are there for us, and the huge fulfillment that comes from reaching more and more of our potential.
Recently, I nearly missed a huge opportunity for growth.
I was going for a measurement of outward success — efficiency — expecting to be done with the project quickly.
I got the project back, with some words of encouragement … and A LOT of things I needed to revise. And for a moment, I doubted I'd be able to make the extensive revisions in the time I had available.
Thanks to some more encouragement from my writer friends, I was able to put my head down and get the work done. Over the next few sets of revisions, my Copy Chief pushed me to make each draft better and better.
It was tough, but it forced me to tap into an inner strength I've not encountered before in my writing business …
Which made me realize that this job is not just about writing, or selling, or even about helping people.
Like running — and I suppose, like anything else in life worth doing — it's about always growing.
It's about always embracing the next challenge, and not backing down when we'd rather just finish and be done with it.
But what else is writing about?
The act of writing encompasses so much …
It's about inner growth and transformation — and putting that above outward results.
It's about developing focus — and at the same time letting our curiosity lead us to new and better things.
It's about cultivating that long-term view which allows us to go out just a little bit slower at the beginning … and ultimately sustain ourselves longer.
These are just a few of the lessons I've learned from running marathons.
Oh, and there is one more thing I learned … You have to START.
One day, you have to decide you're going to do it, and then you need to act. Everything follows from there.
I know that if you and I are able to internalize these lessons, we'll be able to build a business that lasts — not just for the next month or two, but for quite a few years … maybe even past our lifetime.
So let's embrace them, and apply them where we can — whether that's to the next copy project, the next new client, or even that next run.
(And don't forget to start your "victory log" — today!)
What outside activities do you have that have positively impacted your writing? Do you have any questions about getting started? Share with us in the comments.

The Professional Writers' Alliance
At last, a professional organization that caters to the needs of direct-response industry writers. Find out how membership can change the course of your career. Learn More »

Published: July 5, 2019