Use These 5 Tips to Turn Writing Projects You Love Into Your Own 10-Minute Workday Business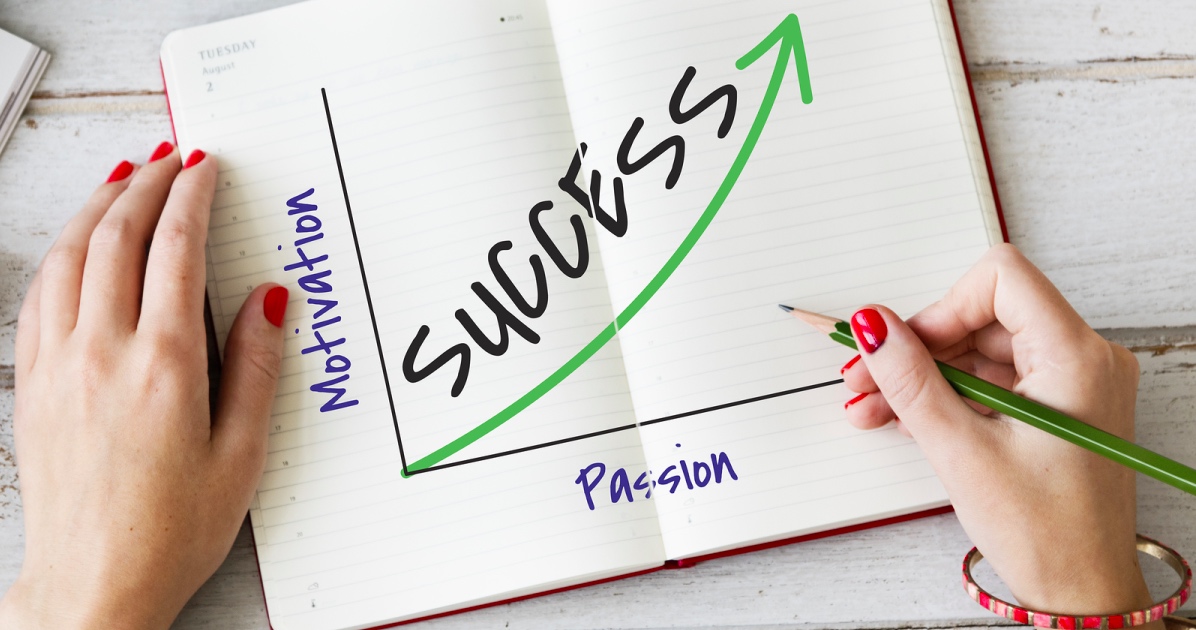 It was her dream job.
And it took several years of "paying her dues" to finally get it.
She first started out as an intern, and then was hired to work as a morning traffic correspondent.
After doing that for several years, she was finally offered the chance to serve as a co-host of a morning show in Phoenix, Arizona.
Her dream to be on television was coming true.
The truth is, Andrea Robinson loved being a co-host.
She says it gave her a chance to help people "start their day with a smile even when the world was heavy and chaotic and messy."
But it was also a much-needed job.
You see, she and her husband had managed to rack up an awful lot of debt … as much as $52,000.
They stopped living within their means and the next thing you know, they were awash in bills. So the money she earned as a TV co-host was necessary in order for them to make ends meet.
But being in so much debt was taking a toll on them as well.
They couldn't do many of the things they liked and were always stressed over money issues.
Finally, they couldn't take it anymore. They started "penny-pinching" whenever they could and as long as they could. And of the money she made, they put most all of it toward paying off their bills.
In the end, it was worth it because in just seven months, their outstanding debts were gone. And they even managed to build up a nice savings account.
But wouldn't you know it … right around the time they were celebrating being debt free, Andrea's contract with the station was coming to an end.
Now she had to make a decision: Stay with the station a few more years and keep doing the job she loved or do something completely different.
It was something she had to think hard and deep over. But for some reason, Andrea couldn't get the idea of doing something different out of her mind.
Although she enjoyed being a co-host — after all, it was her dream job — she didn't like waking up at 2:30 a.m. each morning in order to get the station extra early for hair and make-up. And then she had to be on the set super early, ready for the live morning broadcast.
What she wanted most was to be with her family. So she finished out the few remaining weeks of her contract and then put in her notice. She was walking away from working in television … the thing she loved most.
What was she going to do now? Well, that's simple, Dear Reader. She made the decision to follow her passion for writing.
Throughout those 14 years of working in television, she took up the hobby of journaling. Each day, when she wrote a journal entry, for Andrea … it was really a form of self-motivation. That's because most of her entries were positive messages.
And those positive messages are what helped her get through the tough times when she and her husband were paying down their debt.
But how would the couple make money from her writing?
That's simple too. She turned her love of journaling into a full-time writing business.
You see, Andrea figured that other people enjoyed journaling too. So she came up with the idea of creating different types of inspiration journals.
With her husband' support, Andrea launched The You Do YouTM Journal Company.
While she already had a fan base of followers because of her time on television, you'd think that would be the ideal way to sell journals, right?
But she didn't sell them journals, not right away. What she did instead was share her inspirational messages on social media. And then, she talked about how those messages were the kinds she wrote in her personal journals.
The next thing you know, her followers wanted journals just like the ones Andrea used. And orders started coming in. Today, her company is wildly popular. And she's making good money, too.
But will Andrea ever go back to her dream job of being on television? I will tell you the answer in just a minute, but first let me walk you through a few success tips you can learn from Andrea's story.
Writing Success Tip #1: Write about something you love. Andrea's messages in her journal were all positive ones. It's those kind of messages she enjoyed writing in her journal and now in her business.
Writing Success Tip #2: Don't give up your writing dream. Although Andrea always wanted to be in television, her passion was writing. And the entire time she was a TV co-host, she continued her writing hobby.
Writing Success Tip #3: Doing what you love doesn't feel like work. Because Andrea enjoys writing, every entry she made in her journal didn't feel like work. It came naturally to her because she loved writing so much.
Writing Success Tip #4: Build a community. Even though Andrea sells physical journals on her website, what she really tries to do is build a community. The content on her website is all motivational, similar to her journal entries.
Writing Success Tip #5: Have fun. Andrea says that her writing life provides the most joy and fun. She gets to do what she wants and is able to spend more time with her family.
Andrea is proof-positive that you can have the writer's life. And you can start it just as easily as Andrea did hers. Plus, when you are writing on subjects you love, it doesn't feel like work at all.
In fact, you could spend as little as 10 minutes a day carving out a writing business that earns more than enough money for you to have the perfect writer's life. If you want to know how to get started, go here now.
Will Andrea ever return to television? With the success she's had with her journaling business, the odds are that she'll never go back to being a news anchor or co-host. In fact, Andrea says, "I knew TV wasn't forever, but I never imagined this would be the next chapter. It's been a beautiful journey."
Tell us about your journey as a writer … what you like best about living the writer's life. Please share with us in the comments.
If you have a story idea or topic you'd like to see published in The Golden Thread, send it to me at askSandy@awai.com.

10-Minute Workday
If you want to be a well-paid writer without having to land clients or spend hours every day working on your business — Ben Settle's 10-Minute Workday shows you how to create an easy email business. Learn More »

Published: July 8, 2019