6 Reasons Why I Love Being a B2B Copywriter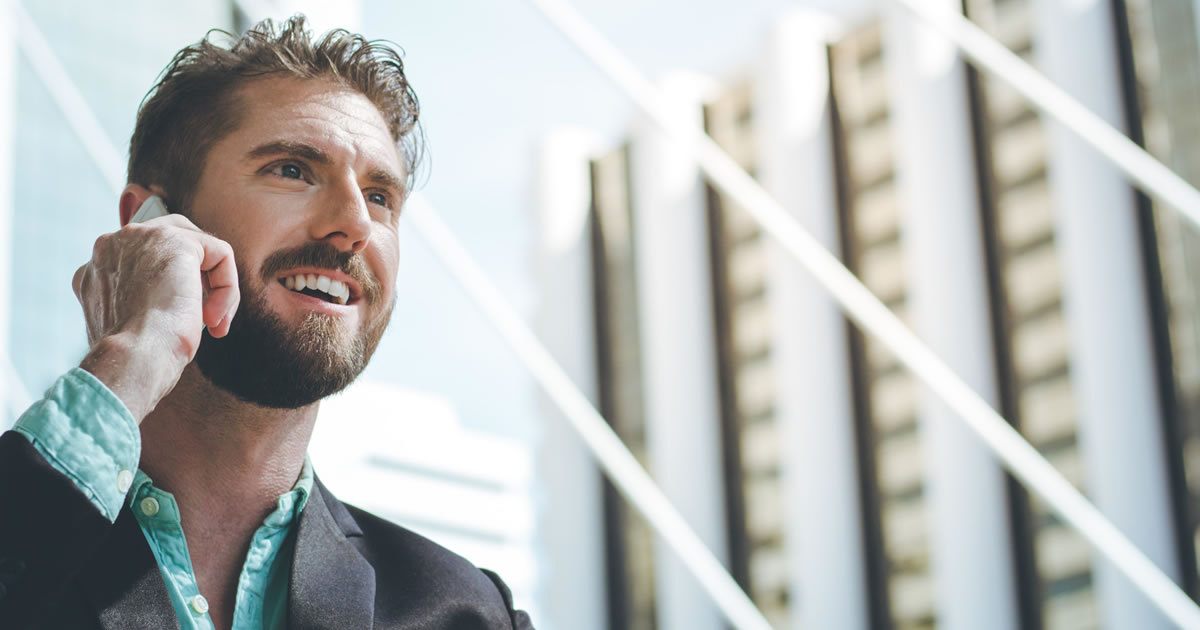 When I decided to try my hand at freelance copywriting, over 20 years ago, I had no idea what sort of companies to target. Honestly, I was happy to write for anyone who would pay me. If that ended up being the local hot dog stand, so be it!
At the time, my "day job" was Business-to-Business sales, so focusing on those types of companies made sense to me. My first copywriting client was a management consulting firm. My second, a software company.
What I didn't realize at the time was, I had stumbled into a writing area that was wide open and lucrative: B2B copywriting. (I call it my lucky break.)
Two decades later, I'm still at it. In fact, just before writing this article, I wrote a draft of a promotional email for a forklift manufacturer.
So, here are six reasons why I still love writing for B2B companies.
1. High demand.
I have a confession to make. I don't like competition much. The idea of having to compete with dozens of other writers for the same gig almost makes me want to quit and find a real job. (I said almost!)
The great thing about writing for B2B companies is, even these days, there isn't much competition.
Sure, there are a lot of generalist copywriters out there. Thousands. But B2B companies don't want to hire just any copywriter. They want someone who is skilled and knowledgeable in B2B copywriting — crafting emails, ads, blogs, case studies, and white papers that interest and persuade CEOs, corporate managers, and business owners.
In fact, often when a new prospect contacts me, I'm the only true B2B copywriter they've been able to find.
2. Lots of companies.
Another thing I love about being a B2B copywriter is I'll never run out of opportunities. There are more than 5.7 million B2B companies in the U.S. alone. That's a big pie. And to be successful as a B2B copywriter, you only need five or six good clients to fill your schedule.
I know some writers who focus on niche markets with only a dozen or so major players. If they don't do well with those companies, they're done.
Me. I'll never run out of prospects.
3. Repeat business.
I don't like working on projects for one-off clients I'll never hear from again. Too stressful and unprofitable. Instead, I prefer to build a solid relationship with clients who have an ongoing need for copywriting, year after year. That way, I can get to know them and their business and, frankly, get to a point where I'm writing copy they love faster and with little or no revisions.
That type of client is fun and lucrative for me.
Business-to-Business companies are like that. Typically, they need so much copy and content written, sometimes monthly, that they can keep a copywriter busy for years.
I've been working with one of my best clients for over 14 years.
4. Low-hype writing style.
I'm not proud. If hyped-up, emotionally charged copy worked for my clients, I'd write it that way. But for B2B companies, it doesn't. As a B2B copywriter, you're writing website pages, emails, blog posts, and articles targeting businesses and professionals. They recoil at hype. Instead, what they respond to best is copy that is conversational, fact-filled, and persuasive.
So if you don't like the kind of copywriting that makes you feel like you're pitching Ginsu knives on an infomercial, you'll love writing for B2B companies.
5. An executive-level income.
Want to make as much as a mid-level executive? Without having to commute to an office each day, endure endless meetings, and play corporate politics?
This is another aspect of B2B copywriting I love. You can make a great income. Now honestly, you'll never earn a million bucks writing a sales letter. Not even close! However, the rates that B2B companies are willing to pay are much higher compared to most B2C companies. For example, you can charge a sales training firm two or three times more for blog writing than you could, say, a fitness club.
For a white paper, which is typically 7-10 pages, fees range from $3,000 to $7,500. You can charge $3,000 for your first white paper!
I have no interest in being the stereotypical "struggling writer." I want to make a good living. And as a B2B copywriter, I do.
6. The writer's life.
Everyone talks about living the writer's life. I've dreamed about it since I was a teenager, banging away on my manual Smith-Corona typewriter and dreaming of being the next Stephen King.
I don't know what your definition of the writer's life is, but here's mine …
Yesterday, it was a sunny, so I decided to take the morning off and go cycling. Then, in the afternoon, I returned to my comfy home office and worked on a client project until dinner, knowing I was being well-paid for that project.
That's it. Living the writer's life for me is a home office, good money, and a flexible schedule. And writing for B2B companies makes that dream a reality for me.
So, there you have it. My six reasons why I love B2B copywriting.
You might love it, too. How do you get started? You need to do three things:
Learn how to write copy and content that engages a business-oriented audience.
Learn how to write the various projects: websites, emails, white papers, case studies, etc.
Learn how to land B2B clients.
Learn those and there's little that's stopping you from breaking into this fun and lucrative writing area. (AWAI has a lot of resources to help you.)
See you in the world of B2B!
Do you have any questions about getting started as a B2B copywriter? Let us know in the comments so we can help.

The Professional Writers' Alliance
At last, a professional organization that caters to the needs of direct-response industry writers. Find out how membership can change the course of your career. Learn More »

Published: July 19, 2019