How to Assess Your Experience to Find a Lucrative Niche as a B2B Copywriter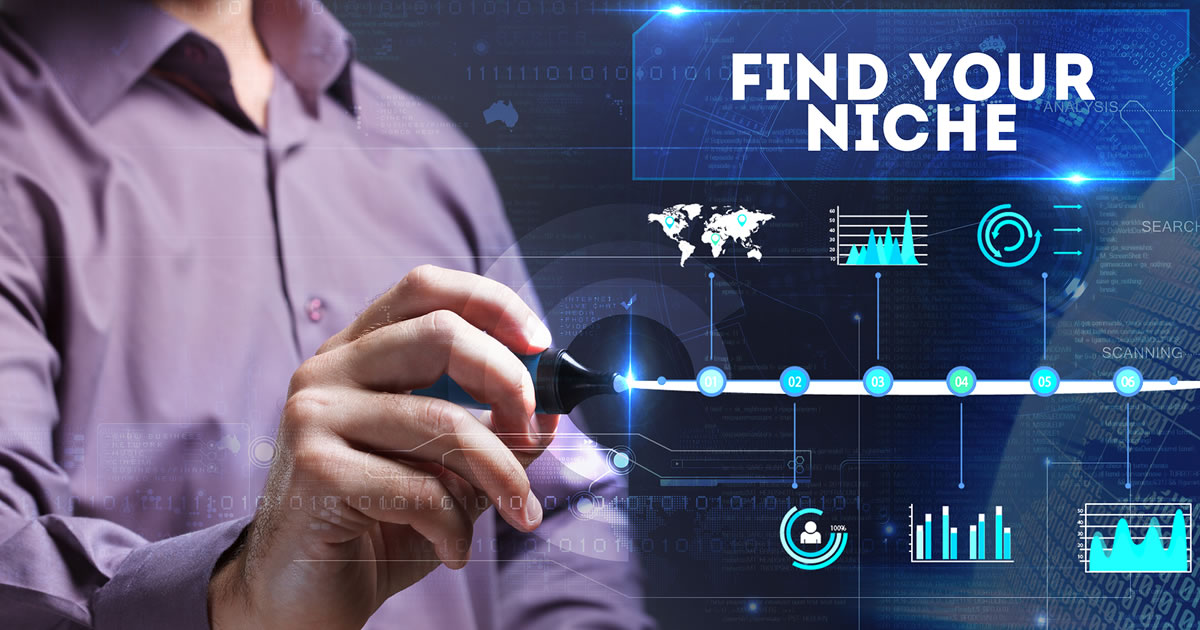 Humans are funny creatures. We downplay our own skill sets and accomplishments while constantly thinking other people have everything "figured out."
If that sounds familiar, then this article is for you.
No one is born with some magic ability to suddenly land great clients and get paid top dollar the minute they declare themselves a freelance writer. Instead, it's a culmination of your skills, background, and network connections.
And the great thing is, more than you may imagine, you DO have the skills, background, and network connections to start landing clients right away.
It's all about connecting the things you already know how to do to a writing opportunity. Then the paychecks will follow.
It doesn't matter if your skills include producing a meal for three hungry eaters on-the-fly or negotiating complex business deals. In the next few minutes, I'm going to show you a simple way to review your background and connect it to the paying writing world.
What Have You Done in Your Life?
Whether you're 19 or 91, you've had plenty of experiences that you can relate to paying work. For example, a 19-year-old I know was just named as a state-ranked competition diver. Now, she says, "it means nothing," but I encouraged her to add it to her resume anyway. It shows work ethic and persistence. Besides, her current line of work includes teaching and coaching young divers.
What about you? Have you won any awards that you've forgotten about? Why not review your resume and think back to your younger years? Write them down. Even if you didn't win, can you think of any competitions you entered?
Next, write down every job you've held — paid or unpaid. From working retail to stay-at-home parent, there are dozens of hidden skills you've developed. I say "hidden" because you probably don't even recognize them as skills.
Let's take retail sales. As a teenager, I sold women's clothing at a mall boutique. I was pretty good at it too. I learned to talk with people, anticipate their tastes and sizes, accessorize, understand inventory, and even do the window displays. It helped that I had a great manager who let me take ownership of certain things and encouraged me.
Some of the "hidden" skills I learned on that job include customer service and the business side of running a retail store.
Today, I write marketing-related articles for B2B retail magazines.
Now, let's look at the teaching profession.
If you've been a teacher, then you've developed the skills of classroom management, lesson plans, and understanding rubrics, to name a few. When it comes to paid writing, you could turn to educational technology — also known as EdTech — which is a fast-growing segment of technology.
Been a parent? Then you've tested dozens, if not hundreds of consumer goods geared toward kids and parents. There are dozens of product review sites.
Don't forget your hobbies either. Hobbies also offer great potential for finding enjoyable writing work. Are you a skier? You could write for companies' that sell skis, ski gear, ski vacations, ski lodges. It's the same for golfing or scuba diving.
The possibilities go on and on!
Write It Down
I'd recommend an hour or two for this exercise but even 20 minutes will be helpful.
Write down your interests, your past jobs and responsibilities, and any awards you've ever won.
Something interesting happens when you write down your roles and accomplishments. You start recognizing that you have more skills than you give yourself credit for — and maybe, that others look at you like you have it "all together."
It also stimulates your subconscious and you'll probably have more "Hey! I did that too!" moments over the next few days. Keep adding to the list!
How to Use This Information to Land Writing Work
Once you've done a good assessment of your background, then you're in a great position to use it to go after new clients.
Let's use the avid skier example. Let's say you want to offer blogging services for ski companies. You can write down all the ski brands you know and use Google to help you find more.
Another source of potential clients is people who advertise ski-related products and services in magazines.
Also, look at the ski-related trade journals. Trade journals are publications geared toward those in the industry, so this would be the Business-to-Business (B2B) side. There are companies that sell to retail stores, there are companies that sell hardware to create the skis, there are companies that sell ski-related safety and rescue equipment.
It goes on and on, and it's like this for every industry. One of my clients is a pet food distributor to independent pet retailers. Every industry has these types of specialty clients and they all have writing needs.
Hopefully, this article has given you ideas for ways to connect your experiences with potential prospects. The great thing about writing for B2B is that you can leverage your experience and background to give yourself a head start in finding clients and earning big fees. Why not get out a piece of paper and get started on your list of accomplishments now?
Do you have any questions about how you could leverage your experience to write for the B2B market? Post in the comments so we can get you the answers you need.

The Professional Writers' Alliance
At last, a professional organization that caters to the needs of direct-response industry writers. Find out how membership can change the course of your career. Learn More »

Published: July 22, 2019