B2B Was My Lucky Break.
Could It Be Yours?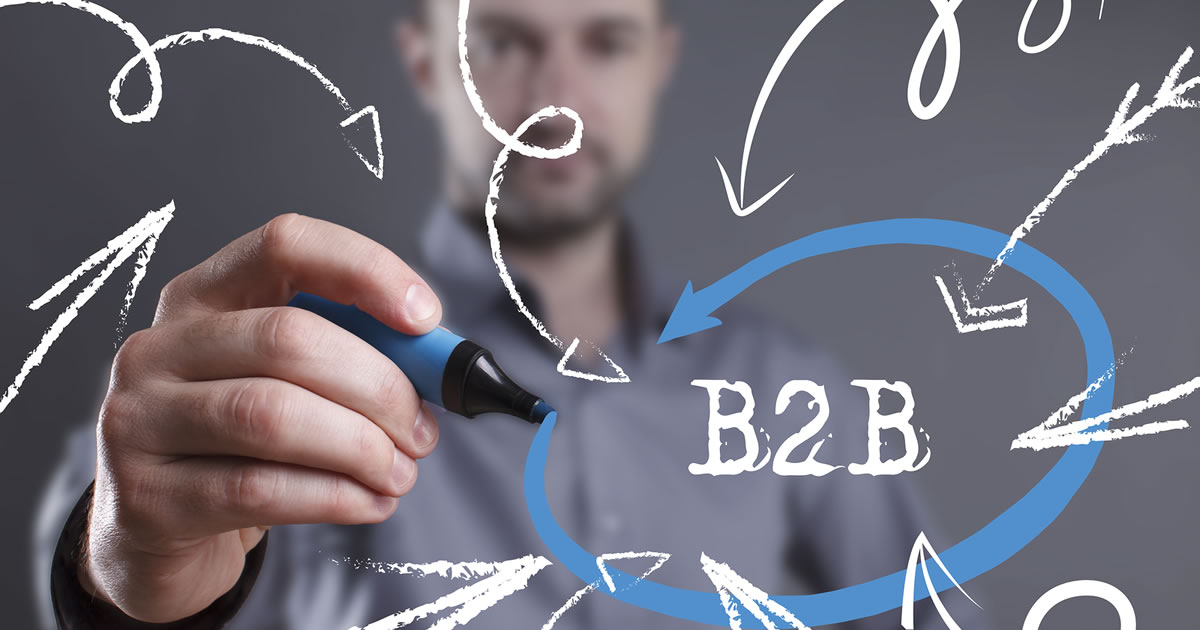 I still vividly remember my first copywriting project. It was in the mid-1990s and I was sending out pitch letters to just about any company with a mailing address — and getting nowhere. It was a bit frustrating, but I kept at it.
Then, one day, the phone rang. It was the marketing VP of a mid-sized consulting firm. He told me he got my pitch letter, liked it, and wondered if I'd be interested in writing one for him. (Hmm. Let me check my schedule … Yes, I think I can do that!)
By the time I hung up the phone about 40 minutes later, I had a good-paying gig to write two pieces: a short direct-mail sales letter, and a five-page special report (commonly known these days as a white paper).
That call was my lucky break for two reasons:
It launched my freelance business.
It introduced me to writing for Business-to-Business (B2B) companies.
That second point turned out to be more important than I realized. At the time, I wasn't focusing on writing for any particular niche. I just wanted work!
But that first client, who happened to be the VP of a B2B business, opened a world of opportunity for me which, frankly, made my career. That's because, over the years, B2B marketing has boomed, and the demand for those who can write great B2B copy and content has boomed right along with it.
So, if you're wondering where to focus your copywriting business, I urge you to consider Business-to-Business companies. In my opinion, it's where the action is these days.
If you're not familiar with Business-to-Business, it simply refers to companies that sell products and services to other companies.
Types of B2B businesses include technology, industrial equipment, management training, executive coaching, software, business travel services, transportation and logistics (shipping services), consulting firms, and dozens of others.
Typically, these companies need a wide range of marketing materials to help sell their products and services. For example, over the past year for my B2B clients, I've written:
Dozens of email campaigns (Short emails, usually less than a page)
Websites (Many B2B companies are revamping their websites these days)
Online ads
A white paper and e-books (These are very lucrative assignments, and fun to write)
Many, many articles and e-newsletters
Video scripts
Online sales pages (for B2B products such as sales training)
Brochures and sells sheets
And case studies (Customer success stories, written like a feature story in a magazine)
One of the many things I like about writing for B2B companies is the variety. One day, I get to write an email campaign that generates leads and sales for a client.
The next day, I'm interviewing my client's customer to write an engaging customer success story.
It's this balance of copy and content that continues to make B2B interesting for me as a writer.
I also like the lack of hype.
Business-to-Business marketing tends to use facts to persuade, rather than emotional excitement and big promises.
It's a no-B.S., conversational style I feel good about scribing for clients.
But, don't get me wrong. As a B2B copywriter, you still need to be determinedly persuasive; you just do so without writing like a Ginsu-knife salesman on an infomercial.
Now, I have a confession to make …
As much as I like the clients, variety, and writing style, the money also plays a big role in why I enjoy B2B so much.
While there are no million-dollar paydays for writing a "killer" sales letter in B2B, (sorry, but that's the truth), the income is solid and steady. Most of the full-time B2B writers I know consistently make over $100K each year.
So, when I look back at that first gig I got in the mid-1990s, I think, "Wow, I'm glad I stumbled into writing for B2B companies." It really was a lucky break for me.
Maybe B2B can be your lucky break, too?
Do you have any questions about getting started in the B2B copywriting field? Share them in the comments so we can get you the answers.

The Professional Writers' Alliance
At last, a professional organization that caters to the needs of direct-response industry writers. Find out how membership can change the course of your career. Learn More »

Published: July 11, 2019