A Big Opportunity that Pays Off for Writers (and Marketers)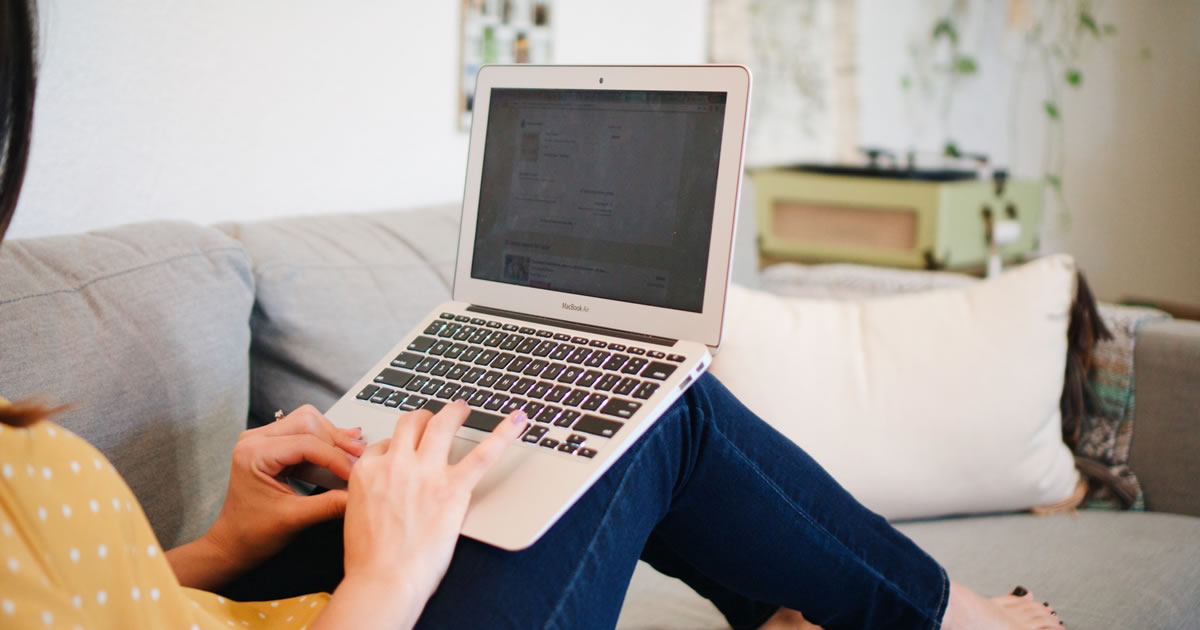 If you want the quickest and easiest path to making money as a writer, it just may be this one …
Writing emails.
One reason is the sheer volume, because there are over 293 billion emails sent and received every day.
It's still the cheapest form of communication to stay in touch with customers and prospects, and it offers the biggest payoff for marketers.
Here's how it works … For every $1 a marketer spends, they get $38 in return. That's a 3,800% Return on Investment (ROI).
(That's according to a study reported by HubSpot. The ROI range reported right now is between $32-$47 — all higher than any other marketing channel.)
Picture if you dropped a dollar in a wishing well, and $38 dollars magically appeared in front of you. You'd keep going to that well again and again, right?!
Marketers feel the same. They're getting a great payoff for their investment.
But the funny thing is, it creates a big challenge for them.
Keeping Up with the Relentless Demand
89% of B2B marketers are using email as their main lead-generation tool, according to Mailigen.
So they need more and more emails written to keep up with the demand.
Imagine it … on Monday, marketers send over 200 billion emails. (Phew!) But then on Tuesday, they need another 200 billion emails … and so on through the week.
They can't keep sending the same message … it won't work. So they need new messages. Day in and day out.
And that's where email copywriters come in.
Not only is email marketing an essential part of any business, but it's also one of the quickest writing skills to learn.
I've heard of new writers mastering email messages in less than a week.
After all, most emails are short. 300-800 words is common.
And the pay for these short projects is good. You can earn $100-$500 for each email, even as a new writer.
Even if your client only sent one a week, and you were their regular email writer — that's still four projects a month. If each pays just $300, you're at $1,200 from just one client!
It's easy to see how quickly you could meet your income goals!
Now, let's look at the frequency and timing of emails.
How Often Do Businesses Send Email?
One of the biggest debates in email marketing is how often and when emails should be sent. The truth is, there is no one perfect time, though a study by CoSchedule revealed Tuesdays and Thursdays at 11 a.m. are widely thought to be good times.
Of course, how often a business sends email depends on their marketing campaign and the types of email they're using to communicate with their customers. I'll talk more about email types in a moment, but first, let's talk about frequency.
Some businesses send daily emails. Others send them once a month and still others send them every week. The frequency can depend on whether or not the company is running a promotion, has sales funnels set up, and if someone just bought a product or service.
Plus, for Business-to-Business companies, the buying cycle is so long, they often need to send consistent emails just to stay top of mind with prospective customers.
In other words, it depends on the email strategy the company has set up, and what their goals are for each email.
What Types of Emails Do Marketers Need You to Write?
A quick glance at your inbox probably shows a wide variety of email types … informational, introductory, sales, confirmation, and more.
Here are five common types of emails marketers need written:
Content/Advertorial — Good content is written with an intent in mind. And for businesses, that intent is typically a sale. Imagine you receive an email with a useful article. At the end of that article is the opportunity to click for more information. When you click, you're generally taken to a longer sales page.

That's the purpose of a content-based email. (Typical fees range from $300-$500 dollars.)

Direct-Response — These emails are the perfect project for those people who have learned direct-response copywriting skills but don't want to write lengthy sales letters.

These emails pay the best ($750-$1,200) because they lead directly to the sale. All the same elements of a persuasive sales letter apply to these emails — grab the reader's attention, paint an image, provide proof, and ask for the sale.

Follow-Up Emails — It's common for businesses to follow up with prospects and leads and keep offering them opportunities to buy. Business-to-Business has a long sales cycle that starts with developing leads. Since it can be weeks or months before a lead turns into a sale, it's common to send a follow-up series to nurture the sale and keep it moving along.

Here's an example for software for yoga studios. The software allows students to reserve a spot, pay online, and buy additional classes.

The yoga studio owner may sign up for a free trial of the software to test it out. They're now a "lead" for the software company.

During the free trial period, they'll receive emails about how to use the software. They may receive emails linking to a case study, or a video demonstration. If they haven't purchased yet, they'll probably continue to receive emails, perhaps offering a discount or a reminder of how the software can solve their problem. The purpose of these emails is to prompt the lead to take the next step.

Email Funnels — When people sign up for a webinar or to download a PDF, they become part of the "sales funnel."

A "funnel" is a way of categorizing leads by interest. After all, people are at different stages of awareness and email funnels are great ways to introduce someone to a product or service.

Let's say there is a company that sells health supplements for dogs. They offer a free report on "Superfoods for Dogs." Dog owners interested in dog health and nutrition sign up.

That action triggers an email series that answers questions about dog health and eventually leads people to buy the supplements.

The emails are set up to go out automatically, and they contain "evergreen" content (the information is consistent, so marketers can set them up and they are sent out like clockwork. Set-it-and-forget-it.)

An automated series like that might have 5-7 emails or many more. (I've heard of series with 21 or more!) And because they need to be planned out, you can get paid to write the emails and plan the email strategy. (Fees range from $1,500-$2,000.)

Companies can have multiple funnels. Once a person buys, they're moved to another email list which can trigger a different email funnel. Many companies have dozens of funnels running.

Welcome Series — Once someone has purchased a product or service, you want to help that person get the most from it. It doesn't matter if it's a financial newsletter or a piece of specialized equipment. These emails set the stage for a positive customer experience.

Depending on your topic, you might help them get started, answer frequently asked questions, or invite them to an online demonstration. So, again, one email might be sent, or it may be a series of automated sales messages that go out on a preplanned schedule.

It's all about helping the reader move to the next step.
So that covers five of the common emails marketers need written today. By now, I'm sure you're getting a feeling for the possibilities and see that email marketing is thriving. Once you're working with a client, you'll have more and more opportunity to handle email projects (and maybe a whole lot more).
If you want to learn a writing specialty with the potential for a big payoff, start with emails.
Are you ready to get started with email marketing? If you have any questions, please let us know in the comments.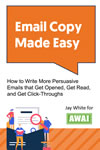 Email Copy Made Easy: How to Write More Persuasive Emails that Get Opened, Get Read, and Get Click-Throughs
Learn to write emails that drive people to take action, and take advantage of the fastest way to make a living as a writer. Learn More »

Published: July 1, 2019