Are You Over-Preparing Before Starting Your Copywriting Business?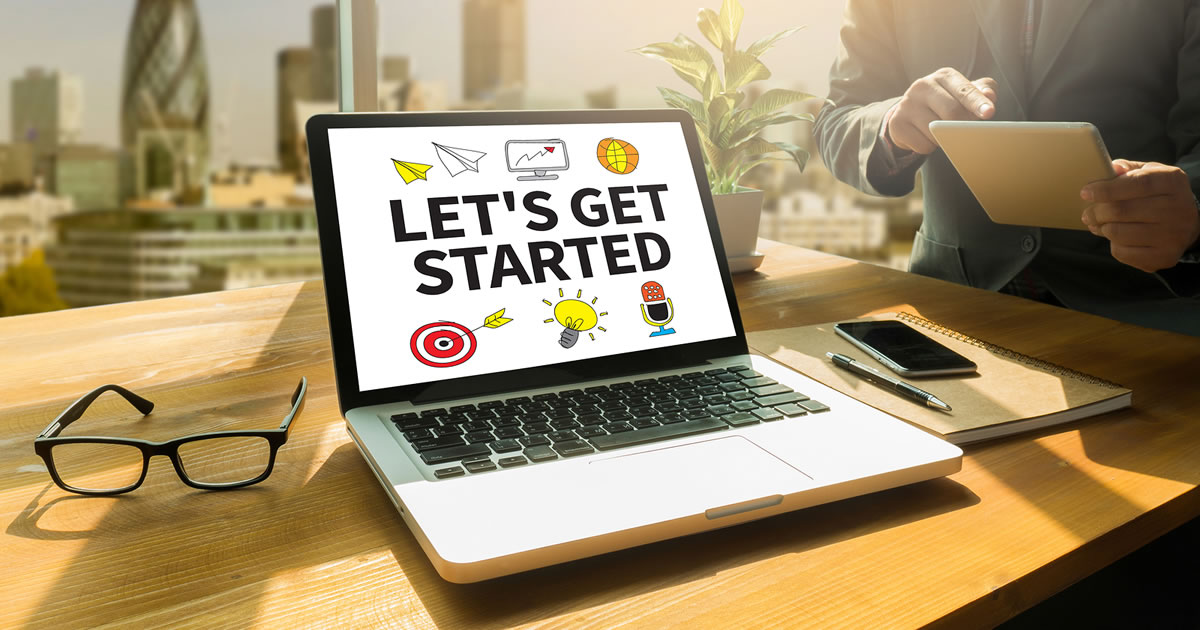 For new copywriters, getting started is the biggest hurdle.
What do I mean by "getting started"?
I'm talking about finding that first real prospect — not even the first actual client, but that first potential client.
You see, until you have a real prospect with a name and a title, whether you have a niche or not, everything is vague and elusive.
So if you feel confused and insecure, that's why. And it's normal.
I think that's why so many copywriters spend so much time preparing, even over-preparing, by developing all sorts of systems and materials, getting all those proverbial "ducks in a row" — as if everything could be perfect when you start.
But that's not the way it works.
Don't get me wrong. There is much to prepare before that first prospect.
But not as much as you think.
In fact, this may sound radical, but I don't even think you need to "pick a niche" before you get started.
Wait, what?
You heard me right. You don't need a niche, but you do need a focus. There's a difference.
A niche is the market you will eventually serve, the place where you find "your people," whose needs you understand, to whom you provide valued services and for which you are well compensated.
When you finally find your niche, it will feel like home and you will know it.
You will feel competent and confident, like you know what you're doing, because you do! You will become an expert in the needs of that niche and you will know exactly how to satisfy them. That is the goal.
But you should not expect to find that at the beginning, even if you're targeting an industry you know. That takes time, so please be patient.
In the meantime, you do have to start with a focus, so you can aim in a particular direction. This focus will be temporary. It's provisional, it's exploratory, and it gives you direction. Without that, you'll feel scattered and all over the place. That's not comfortable, and it's not necessary either.
Because you must always remember one thing: building your copywriting business is a process. It will unfold and evolve as you go. Wherever you start will not be where you end up. Your first focus will not likely become your ultimate or eventual niche. So don't get too attached to it. Just use it to learn what you need to know and let the market guide you.
You see, the market will tell you what it needs. So if you haven't reached out to the market yet, you have no way of knowing what it needs from you.
Here's an example: one of the copywriters in my small coaching group is a nurse who wants to build her copywriting business on her nursing experience. So, as she began approaching the market, reaching out to carefully chosen prospects via LinkedIn and email, she got a response from someone who asked if she could help with grant writing. That's what this institution needs. That's the market telling her what it needs.
Listening to the market means saying, "yes" to that type of request, especially if it happens more than once and even if it means learning another skill, and/or writing a grant pro bono in order to learn.
There's no way to prepare for that. In fact, if you over prepare, you won't be as flexible as you'll need to be as the market tells you what it needs.
That's why I think all you really need to get started is a LinkedIn profile. You don't need a website yet, because once you've put all that time into a website, you won't want to change it. But your LinkedIn profile is easy to change — you can do it in two seconds!
In fact, the most important element of your LinkedIn profile is your headline or "title." Yours should not be a traditional title like, "Owner" or "Copywriter" or "Freelance copywriter."
Instead, use that small but essential piece of real estate to convey clearly what you do and for whom. Here are some good examples:
Copywriter: scripts for commercials and video sales messages
B2B and white paper copywriter for software companies
I help businesses connect with customers and increase sales through persuasive copywriting
Christian copywriter for B2B and Nonprofits
I Help People Who Sell Natural Health Products Get More Customers
Autism, Mental Health, & Behavioral Health Writer | Content Writer & Copywriter. My content and copy inform and sell.
Once you start interacting with people, whether online or in person, you will learn from the market and, hopefully, respond to the needs that appear before you. That is not something you can prepare for. You just have to be open, have a little courage, and trust that you'll figure it out and learn as you go along.
Do you have any questions about getting started as a copywriter? Please share in the comments what help you need to move forward.

The Professional Writers' Alliance
At last, a professional organization that caters to the needs of direct-response industry writers. Find out how membership can change the course of your career. Learn More »

Published: July 26, 2019