Practice Makes Confidence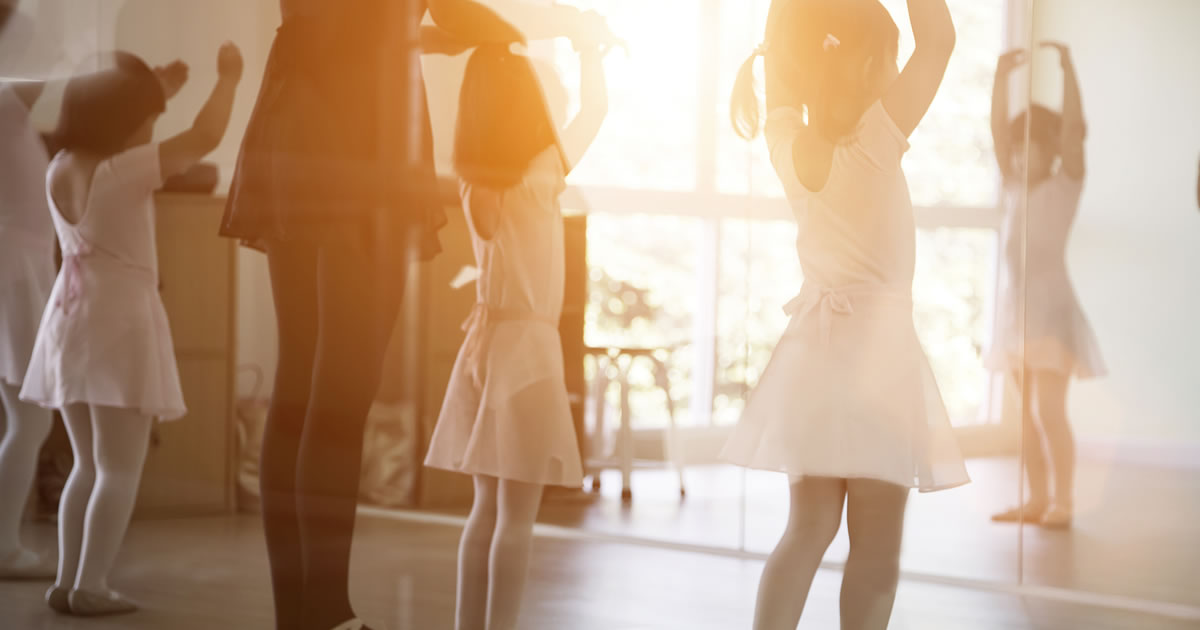 I love to dance.
My mother used to say that I was born dancing, although that's not exactly true.
I took my first ballet class at the age of four and I spent almost all of my spare time from then on dancing — in dance class every day after school and all day Saturday, even on Sundays at home in the den with the door closed. Earth Wind and Fire was blaring and I was dancing.
Well, I wasn't actually dancing. I was practicing.
You see, I never wanted to be a professional dancer. I didn't have the drive or the ambition.
But I loved to dance.
And practicing was easy. There was no pressure at all. There was nothing at stake. There was always a new step to master or a new routine to learn. With enough practice (and good teachers, of course), I got to be pretty good, and very confident.
I'm sure you know what I mean.
When you're learning something new — a new recipe, a new sport, a new musical instrument, or a new skill like copywriting — you don't expect yourself to be perfect at it from the get-go, right?
You know it will take time to build up your muscles and you'll get more confident as you get better.
So it makes sense that, if you're not yet confident about your copywriting, any self-promotion you do may be half-hearted and, therefore, not particularly effective.
In fact, at this point, you may be hoping the clients somehow find you because you're not sure where or how to find them. You're not even certain you're ready for them, even if they do find you. So maybe you kind of hope the self-promotion doesn't work, not yet at least. Not until you feel more confident.
You see, most copywriters are waiting to feel confident before they start looking for clients. But where will that confidence come from? And when will it come?
The thing is, finding clients doesn't come naturally for most people, especially if you're the slightest bit introverted.
In fact, finding copywriting clients — especially the good clients who will value your services and pay what they're worth — is yet another new skill that requires learning and lots of practice.
So if you're not particularly confident yet about your new copywriting business, it makes perfect sense that you're not ready to promote it.
But waiting to feel confident isn't the answer. Because confidence doesn't happen to you. There's nothing passive about it.
You don't magically wake up one day more confident than yesterday with no prior effort. In fact, there's no magic to it.
No one can give that confidence to you. Or sell it to you, for that matter.
I've always said that confidence is not a precursor to, but the result of, action.
Repeated action, actually.
And that action is practice, practice, practice, which usually includes lots of mistakes.
I believe that confidence is the result of taking yourself and your new copywriting business seriously — so seriously that you practice until you feel confident enough to learn to look for clients.
If you agree with me, then why would you expect yourself to be perfect when it comes to getting clients, without any practice? That just makes no sense.
And yet, I talk to copywriters every day who already feel like a failure because prospects aren't hiring them immediately or instantly accepting their invitations to connect on LinkedIn.
We all need space and time to practice anything new. Because little by little, step by step, we get better. Live and learn — hopefully.
With each effort, and especially with each mistake that you correct, you will do better and you will get better and you will feel that much more confident and ready for those clients.
It's incremental and almost imperceptible, until one day you do confidently reach out to a new prospect and they hire you and that increases your confidence even more.
And it builds from there.
It takes time, practice, and experience to develop confidence, so be patient with yourself. And as it develops, you might need to fake it a bit, speaking and acting as if you already possess it. That's okay because confidence begets confidence. And it builds when people start to respond positively.
With that kind of confidence as a foundation for your marketing efforts, things will start to gel. The fog will clear. Your attention will become more focused. You will know more quickly where not to waste your time.
Then one day, you will wake up and not only feel confident …
You will actually BE confident, because you will have put in the effort it takes. Then you can land all the clients you want for your freelance writing business … and you'll be ready to handle them.
And it all starts with practice.
Do you worry about having enough confidence to become a copywriter? Please share in the comments what help you need to move forward.

The Professional Writers' Alliance
At last, a professional organization that caters to the needs of direct-response industry writers. Find out how membership can change the course of your career. Learn More »

Published: July 24, 2019