These Writers Are Getting Paid $15K to $22K for Each Package They Write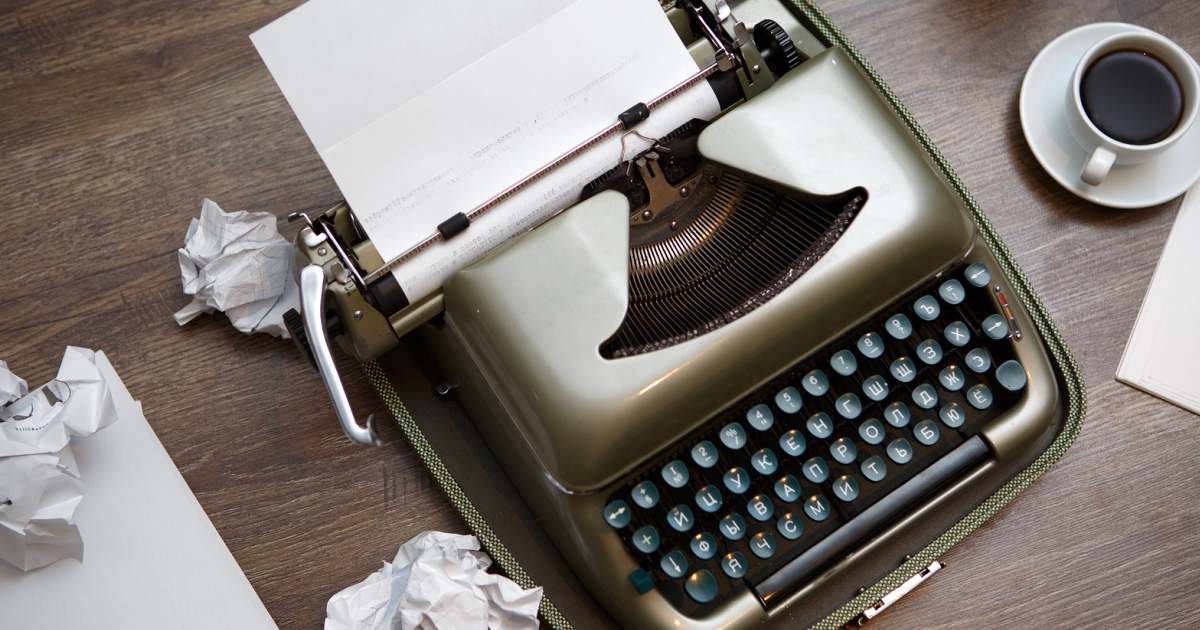 Her fans anxiously waited more than 17 years to read her next crime novel.
And during that entire time, rumors were circulating on when it would be released — but no one knew for sure the exact date, not even her publisher.
For instance, there was a rumor that one woman claimed to have seen the cover design. Another rumor claimed the project was almost complete, but was shoved in the back of a drawer without a proper ending.
And yet another rumor was that her new manuscript was completed, but the publisher had rejected it and asked her to start over.
When Harper Lee showed up in the small town of Alexander City, Alabama, everyone knew what crime story she was writing about. They just didn't know when she would finish writing the story.
If her name sounds familiar to you it's because Harper Lee is the author of one of the most well-known novels ever written, To Kill a Mockingbird.
In fact, I'd be willing to bet there isn't a single person reading this issue of The Golden Thread who isn't familiar with her book. It certainly cemented her career as one of the country's most gifted writers and also won her a Pulitzer Prize.
Harper wrote To Kill a Mockingbird based on actual events that occurred near her hometown of Monroeville, Alabama in 1936. At the time, she was just 10 years old.
Yet even as a young child, Harper was drawn to true-life crime stories.
She enjoyed reading True Detective Mysteries and Sherlock Holmes stories. And when she wasn't reading about crimes, she sat in courtrooms watching trials that were unfolding.
While attending the University of Alabama, she studied law. And so it seemed Harper would follow in her father's footsteps and become a lawyer.
But that wouldn't be the case. Her career took a dramatic turn.
You see, while enrolled at the university, Harper had the opportunity to write for the school's newspaper and humor magazine, The Rammer Jammer. She loved writing so much that one year later, she dropped out of law school entirely and pursued her dream of becoming a writer.
She moved to New York, where family friends gave her a place to stay. They even made arrangements for her to meet J. B. Lippincott, a prominent literary publisher. He asked her to start work on writing the manuscript for To Kill a Mockingbird.
She did so willingly. And while in New York, she reunited with her close childhood friend, Truman Capote. Harper became Truman's research assistant as he worked on his next book, In Cold Blood.
After her book was published in 1960, Harper found herself waiting for inspiration for her next story. But some say it wasn't inspiration at all, but that she was suffering from a terrible case of writer's block.
Whatever it was, when Ms. Lee heard about the murder of Reverend Willie Maxwell in Alexander City and how one-by-one, members of his family mysteriously died, she knew this was her next novel.
But that novel never got published. The only thing that exists is a manuscript cloaked in mystery. And in just a minute, I'll tell you more about it, but first we should talk about your not-so-mysterious copywriting career.
While Harper Lee may have suffered from the dreaded writer's block, as a health copywriter, that's something you don't have to worry about because there are enough projects to keep you writing on a regular basis.
How's that possible?
The health market is huge … roughly a $132.8 billion market that is expected to grow to $220.3 billion in the next four years. In fact, Forbes calls it "one of the fastest-growing industries in the world."
The truth is, health copywriting is one of the biggest undiscovered markets for writers where you can earn huge fees. It's not unusual for copywriters to make six-figures in their first year.
Like Bill Hedben, who is usually booked six months in advance and the fees he charges clients range anywhere from $15,000 to $22,000. And the best part? He can finish a project in about three weeks.
Or there's writer Christine Reed, who was earning $50K a year working full-time for a tabloid magazine. Then she decided to specialize as a copywriter in the health market. Her income has doubled.
With so much growth and demand, writing for the health market means one thing: An almost unlimited base of clients who need your writing skills.
But what if you have no experience in the health market? No problem. AWAI has you covered, with Secrets of Writing for the Health Market.
In Secrets of Writing for the Health Market, you'll learn how to tap into this lucrative niche. And the timing is just right. This market is poised to explode.
If you want in, you need to sign up right away. You can do that here.
Harper Lee's mysterious missing manuscript. While Harper was working on her next novel, The Reverend, many of her friends and associates claim they saw some version of the manuscript. But to this day, the manuscript has never been found. Of all the pages Harper Lee is said to have produced of The Reverend before she passed away in 2016, only four have been found: a draft chapter wherein Maxwell calls his attorney in the middle of the night to ask for help when the police come to arrest him for the murder of his first wife. Where the book goes from these pages is anyone's guess.
Tell us about pioneering or stand-out moments in your writing career. Or if you have story ideas you'd like to see published in The Golden Thread, please share with us in the comments.

Secrets of Writing for the Health Market
Get your cut of this $200 billion market. High demand for writers … endless high-paying assignments. And not enough writers to fill the need. Earn top dollar as a health copywriter. Learn More »

Published: July 29, 2019