Yes, You Can Make Money Writing for Websites … Even When You're Starting Out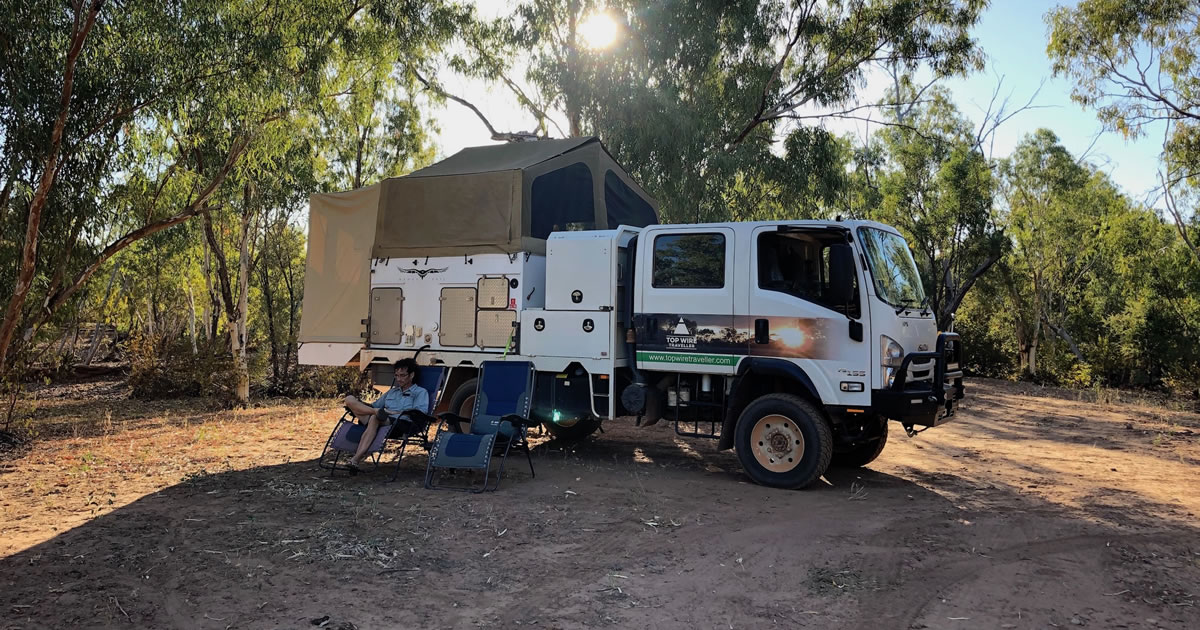 AWAI Member Andrew Murray says, "This is where I wrote the article you're reading right now. I love my office!"
Wouldn't it be great if you could combine your love for writing with a reliable source of income?
Is it really achievable?
And what's involved?
The answers are yes, yes, and you can make good money by writing for websites.
Now, I could fill your head with statistics about the massive demand for online writers, the huge variety of work you can choose from, and the generous financial rewards for the most successful online writers.
After all, it's a $335-billion industry and growing, so marketers desperately need trained web writers.
But, let's look at writing for websites on a more personal level instead.
I'll show you what I do as a web writer. I'll attempt to explain why this work is so rewarding … and fun! And I hope you'll think about joining me. There's plenty of room!
Starting Out
Less than four years ago, I took AWAI's Accelerated Program for Six-Figure Copywriting. I had no idea which branch of copywriting interested me. All I knew was, copywriting could give me freedom to work from any part of the world.
How was I going to use my newfound skills? Well, I sort of fell into web writing.
You see, I needed a website to promote my newly acquired copywriting skills. I decided to build my own website. This way, I could learn how all the parts fitted together and would be able to make changes to the site on my own in the future.
I had the copywriting skills. But I definitely lacked website-building skills! My first attempt was a mess. But then after taking AWAI's Build Your Freelance Website in 4 Days program, all the pieces fitted together.
"That was actually fun," I thought. I've always derived great satisfaction in building something from nothing.
A few months later, I decided to build my own Money-Making Website, Top Wire Traveller. And this is where I discovered how rewarding, and how much fun web writing can be!
An Endless Web of Opportunities
My Money-Making Website has shown me just how many opportunities exist for web writers. Here are a few examples for you to think about:
By building two websites from scratch, I have learned plenty about good website structure and web design. I also learned how to weave persuasive writing into blog posts and articles. This has ultimately led to me rewriting and rebuilding websites for other companies. These projects are quite lucrative (and fun).
I've also audited a couple of websites. A Site Audit is where you go through a website and check what's missing and what can be done better. And the bonus is, you'll be the one who gets paid to fix all the issues!
I've been able to experiment with social media marketing. How each channel operates, what resonates with audiences, the popularity of video over static images, how to set up social media advertising, and so on. Now I have plenty of insight I can offer clients if I choose.
Writing regular blog posts is a natural part of having a Money-Making Website. It's an ideal way to hone your writing skills. This has led directly to a regular gig with a dream client, and indirectly, to a weekly blog post as Wealthy Web Writer's 2019 Reality Blogger.
I now understand the structure of e-newsletters, landing pages (the pages people land on after clicking through from an ad), case studies, and a whole lot more.
These are just a few examples of the opportunities available to you, if you decide to become a web writer. Most of these projects are very short, and you could earn fees from $50-$4,500 or more.
And don't worry, you're not expected to learn all these skills at once! No, you'll keep picking up skills as you go.
For example, I recently rewrote and rebuilt a small website. Once this was finished, the client wanted me to re-write his Google Ads. I knew absolutely ZERO about Google Ads, but said yes anyway. Now I know quite a bit about Google Ads! And I was being paid while I learned.
You'll notice the one thing I didn't have to do to make money is write long-form sales letters. Those are time intensive and the projects I've done have been quicker and a better fit with my circumstances … which reminds me …
One thing I haven't touched on yet is the lifestyle web writing has given my wife Peta and me …
Can You Really Travel the World as a Writer?
Yes, if that's your thing.
We've been full-time on the road since January 2018 and plan to keep travelling indefinitely. We travel around Australia, seeking out those remote outback places away from the maddening crowds.
Of course, our travels are all in the name of research. After all, we need to experience these places before I write about them on Top Wire Traveller. Someone has to do it, so it might as well be us! Life's tough … :)
Web writing really is a portable business. You need a laptop computer and a phone. And that's pretty well it.
We travel to many places that have no internet connection. I actually prefer this because it allows me to write distraction-free. Then when we finally reach a place with an internet connection, I check emails and correspond with clients as needed.
You could be doing the same, from anywhere in the world.
Having Some Fun
I mentioned earlier that web writing is fun. How so? Isn't it work?
Well, yes and no. Right now, I'm writing this very article on my iPad, sitting in a camping chair about 70 miles (120 km) from the nearest town. We did see one other traveller pass through here earlier today, but that's all …
How many other professions allow this kind of freedom?
Yes, there are deadlines, and rare hassles with clients, but compared to the usual daily grind, this work is a dream come true.
The other intangible is job satisfaction. I still get a buzz when I see something I've written online. And you'll find there'll be a couple of pieces of work which you're particularly proud of. These are the ones you use to remind yourself what you're truly capable of achieving.
And the best part? You never know where this web writing journey is going to take you.
Four years ago, I had a vague notion that copywriting could be a good occupation to complement the nomadic lifestyle we were planning back then. I never dreamed I'd have a successful Money-Making Website or be writing for AWAI or writing regular blog posts for a dream client.
And if you're not comfortable just going where the wind blows you, then you can choose a specialty and stick with that instead.
Final Thoughts
There truly aren't any downsides to web writing. It can be as little or as much as you want it to be.
Not so long ago, I was clueless about web writing. But with the right guidance, there's no reason why you can't experience the same success, job satisfaction, and freedom as I am right now.
If you have any questions about getting started as a web writer, please ask in the comments.

The Digital Copywriter's Handbook
Learn how to become an in-demand online copywriter for companies big and small. Online copywriting expert Nick Usborne shows you how to write web copy that converts. Learn More »

Published: July 16, 2019