5 Ways to Get Your Feet Wet as a New Copywriter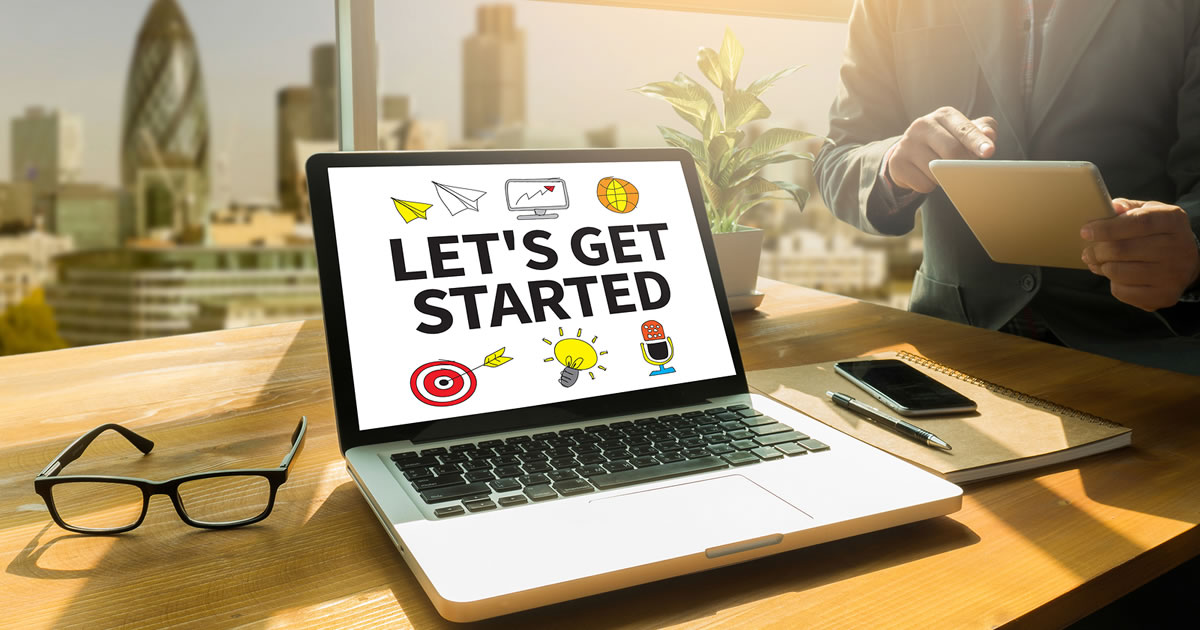 I know how it can feel when you're starting out, learning something new …
I recently started pursuing a lifelong dream to write and produce music. And the learning curve has been pretty steep.
Actually, it's been overwhelming.
I've had to learn how to navigate music production software (which at first feels like you're in the cockpit of an airplane with knobs, buttons, and blinking lights everywhere).
I'm also learning all about different songwriting techniques … how to arrange a song … how to record vocals and different instruments … sound design … how to mix the different elements of a recording so they mesh together … and a whole lot more that goes in the entire process.
It feels like a big mountain to climb — and I imagine you could be feeling the same way if you're starting out as a copywriter. Especially if you're learning how to write a sales letter.
I've been there, so I understand. There's a LOT that goes into writing one:
Plenty of research, a thorough understanding of each part of a sales letter and its purpose, understanding your market, knowing the product inside and out, knowing how to write bullets (or fascinations), how to find a "Big Idea" hiding in a big pile of research, understanding how to structure an offer — again, the list goes on and on.
The gap between where you are now and where you want to be can feel like the Grand Canyon because there's so much to learn.
My advice?
Keep learning how to write a sales letter and make sure you get that skill under your belt. It's immensely valuable and worth the effort. It'll pay you dividends for life.
But …
Instead of waiting till the day you've crossed that gap and mastered writing sales letters to call yourself a professional copywriter (and get paid the fees you want) …
… get your feet wet NOW by learning how to write "collateral" copy.
This is the copy that a company's marketing team needs constantly. It surrounds and supports every sales effort, every promotion, and is what keeps everything chugging along.
Because of that, it's copy you'll have to learn how to write anyways. (Especially if you want clients to hire you again and again.)
Also, the learning curve on collateral copy is much smaller than sales letters. The projects are shorter and easier. Some of these smaller writing projects can be learned in just a few days. Which means you can get to your first paid project very quickly.
The result is an amazing boost in confidence and in KNOWING that you are a professional copywriter. This further propels you to success, much faster.
That said, here are the five ways you can get your feet wet very quickly and land your first copywriting project:
1. Emails: Every serious business out there needs emails written on a regular basis. It's how they stay in touch with current customers. It's how they build relationships with prospects. And it's how they can get "traffic" (i.e., eyeballs) to their promotions. Typical pay? $100-$500 per email.
2. Social Media Posts and Ads: Social media has grown like wildfire and any company that wants to stay relevant and in touch with their customer base needs content to post on a regular basis. That's where you come in. You simply write short posts and updates that will be seen on social media networks. The ads are short, usually around 50-150 words, which means you have to know how to get the reader's attention with very few words. Typical pay? $1,000-$3,000 per month for social media, as companies need this every month (it's a great retainer opportunity). $100-$150 for a 50-word space ad.
3. Editorial Content/Articles: Along with all the other copy, companies need articles and blog-type content to use across various media, and as part of their content marketing strategy. Again, this is typically a short project and much easier to learn how to write. Typical pay? $150-$800 for an article or blog post.
4. Lead-Generating Landing Pages: These can also be called squeeze pages and their goal is to help a company generate a lead, or prospective customer. The copy on these pages is short and to the point (you'll end up writing maybe 300-1,000 words). Typical pay? $450-$1,000 for a single lead-gen page.
5. Short Video Scripts: These are usually 1 to 3 minutes in length. These are used in everything from social media ads, to videos that might appear on a sales page or homepage. They are pretty easy to write since they're so short and straightforward. Typical pay? About $125 per minute of scripted video.
Any of these collateral copy projects are a great way to go from aspiring copywriter to professional copywriter with a paying client. In fact, they pay so well, you could even make a full-time career focusing on just writing these shorter bits of copy if you wanted to.
Either way, they can easily be learned in parallel to learning how to write a sales letter.
In fact, in some ways they may help you master sales letter writing even faster, because they share some of the same elements.
But more importantly, they can help you knock down that first big daunting domino of landing your first paid assignment. Once you do that, you'll find that everything else falls into place.
It becomes easier to land the next assignment, and then the next. And no matter which collateral copy project you choose to start with first, you're building a solid skill set.
Then before you know it, you'll be living the writer's life with a roster-full of clients.
Which of the in-demand collateral copy projects intrigues you and why? Share with us in the comments.

The Professional Writers' Alliance
At last, a professional organization that caters to the needs of direct-response industry writers. Find out how membership can change the course of your career. Learn More »

Published: August 13, 2019