7 Steps to Go from Zero to Paid Writer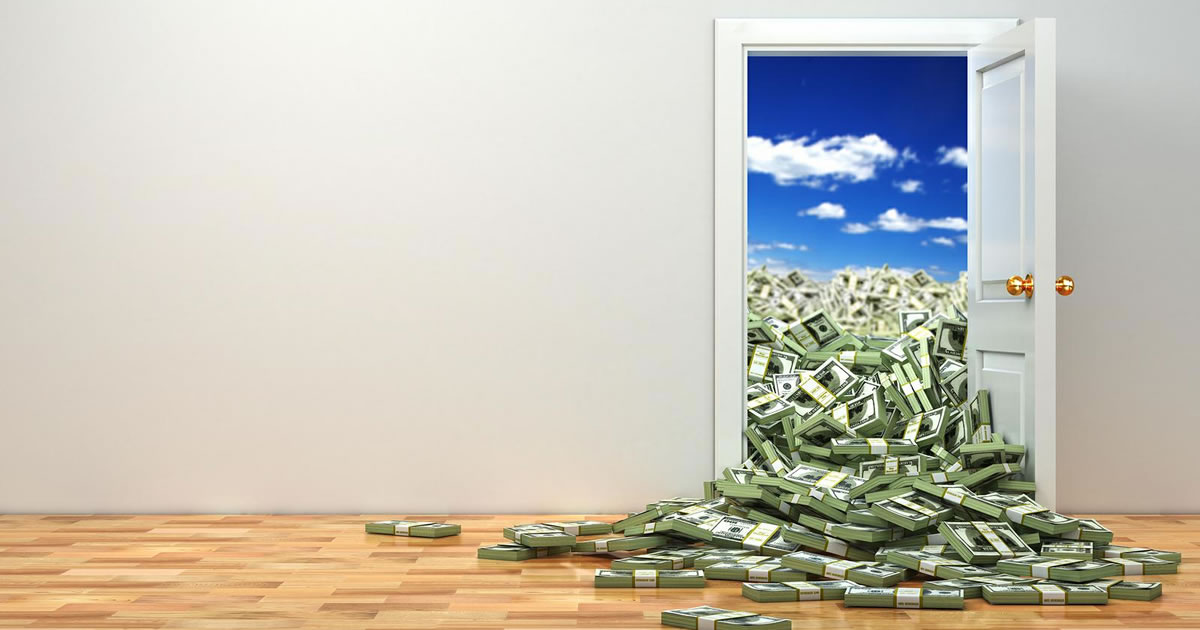 Have you ever thought about web writing as a way to live the writer's life … a way to reach those goals you've been dreaming about?
I did, less than three years ago. And now I'm doing it.
How? Well, it's easier than you might think. Yet if all you see right now are closed doors and solid walls in front of you … I completely understand. I felt the same way.
So, how do you open those doors and knock down those walls? How do you get started in web writing?
Here are some suggestions that worked for me. And as you read these, keep in mind that online advertising spending is on track to climb to $129.34 billion this year, so there is a lot of opportunity to earn good money when you are a trained web writer.
Hang Out Your Shingle
If you're serious about becoming a web writer, then become a web writer. You have make the decision to start. Create your own website, hang out your shingle! You might build your web writing business site or maybe choose to follow your passion and create a Money-Making Website. (AWAI has several excellent training programs to help you along the way.)
Either way, you're now a web writer!
Best of all, you can point prospective clients towards your website. (How do you get prospective clients? We'll cover that in a moment.) Add some samples or start a blog on your business site. Create your blog or samples around the industry or niche you want to write for.
So, what do you write about?
Become an Investigator
Say you want to write for the resort industry. You'd start writing blog posts about the essential elements of a great resort website. To figure out what topics to discuss, simply do some research.
The best way to research is to look at resort industry websites.
Make a note of what you like and don't like about them. What's missing? Why is one website easier to use than another? Can you easily make a booking or find information quickly?
Become an investigator. You'll quickly discover nearly every website is missing a few essential elements. In fact, you'll soon realize many websites are poorly written and need some serious love.
This information alone is invaluable. Make a list of those sites and save it for later.
Then start writing. Your first blog might cover the essential elements of a good resort industry homepage. Then you might follow up with the best way to set up a booking form … what items are essential and what shouldn't be included.
Give away lots of useful information. Create a giveaway (freebie/lead magnet) in PDF format in exchange for a name and email address. Your freebie could be something like, "The 10 Essential Elements of an Effective Travel Resort Website."
Then send a regular newsletter with your latest blog posts.
By giving away all this useful information, prospects will see you as an expert in their industry, a valuable resource. Keep at it consistently, and sooner or later, one or two will likely approach you.
How else can you find clients?
Look In Your Own Backyard
Who do you know? When I started, I was speaking to my sister-in-law about my new web writing dream. She said her brother was in the tourism industry and might have a few contacts. I called him, but he wasn't really in the niche I was targeting (4x4 and camping accessories).
That was a dead end. Oh well … next!
I also spoke to a good friend Glenn, who runs his own small business. We were discussing my new career as a web writer. I had no idea he was desperate to revamp his hopelessly out-of-date website.
I had my first job!
Glenn's site was ancient and needed to be completely rewritten on WordPress. I could have employed a website designer but decided to do it myself. The entire website was less than 10 pages, so it wasn't overwhelming.
I had already built two of my own websites from scratch, so knew what to do and how to do it. I quoted the entire job, which Glenn agreed to. Suddenly I was a web designer and a web content writer with a paying client!
What can you take from this?
Talk to people you know,
Tell them what you're doing, and
Ask if they know anyone who might need your services.
Keep talking to people, keep telling them what you do. Add a short, persuasive post to Facebook (you're a copywriter, remember!) and tell all your contacts you're open for business.
Whether face-to-face or on social media, ask your friends if they have any other friends who might need your services.
"But They Aren't In My Niche"
Honestly, it doesn't matter.
When I started, I selected the "4x4 and camping accessories" niche. Then I started my TopWireTraveller Money-Making Website about outback and remote travel in Australia, which includes reviews of products we use.
Now remember Glenn's website I rewrote and designed? Glenn owns an engineering workshop, which services the manufacturing sector. In other words, not remotely connected with my niche of 4x4 and camping accessories!
There is a catch here however.
The manufacturing sector was my old world before I pursued the writer's life. So I confess I do know the industry inside out. And this could be your "in" too. Talk to a few of your old contacts and see if they have a need for your services.
Don't worry if your first project isn't in your niche. It simply doesn't matter. What's more important is for you to get that first client.
Using Your List
Remember the list of poorly written websites I mentioned earlier? Contact each company via their "Contact Us" email. Briefly tell them you specialize in their industry and ask if they require the services of a trained web content writer.
Also target websites with blogs. These guys are usually scrambling for writers … writers with ideas for future articles.
Why use their Contact Us email? Because whoever administers this email inbox will forward your email directly to the person you need to speak to. No need to spend hours searching for the right person … they'll do it for you!
Most probably won't respond. But some will. You might just get some paid web writing work …
How to Get Your Next Client
Once you've successfully completed your first job, you're in a different league. You now have credibility and confidence. Now you can approach people as a full-blown, legitimate web writer! You can use the first job as your sample, a showcase of what you are capable of achieving.
Keep talking to people, face-to-face and on social media. You might (should) have a LinkedIn account. With your client's permission, share a link to the work you did … tell the world you're open for business.
Don't get hung up on limiting yourself to your niche. Follow your nose, be flexible.
I jumped head first into growing my Money-Making Website. I decided to let my business website sit idle, as I didn't have time to concentrate on both.
I kept talking to people, telling them what I do. Not much happened for a while, but then I scored another project from an unlikely source …
We have a slide-on camper on our truck. I was speaking to the new owner of the business, the same one we bought our slide-on camper from. He needed to update the website. So I told him what I do and 24 hours later, I had my next project!
After updating the site, the owner hired me to rewrite his Google Ads and now he wants me to add a whole new product range to the website. Oh, and he's talking about trying Facebook Ads. I'll be writing those as well.
I have a long-term client … by speaking face-to-face and putting myself out there as a web writer.
And there's another project in the works. This time, it's a website for a truck franchise, the same brand of truck we own. One of the owners called me unannounced, wanting a completely new website built and written.
How did this happen? I had spoken to him at length several months earlier. He knew what I did, so I was the first person he contacted when he needed a new website written.
Keep talking to people, keep telling them what you do. No need to be salesy or pushy. Simply have your elevator pitch ready and use it when the opportunity arises.
Go with the Flow
When you start out, definitely, absolutely, 100% choose a niche. This focuses your mind and gives you direction. But be flexible, be prepared to change.
For example, I said earlier my business website is idle at the moment. However, I'm seriously considering rewriting it to focus on the small business web writing niche. I can now completely change it and promote myself as a one-stop shop for small business web design and professional web content writing.
Why? Because this is where I'm heading. This could change in the future and if it does … well, I'll go in that direction.
Don't overthink it. Go with the flow, chill out. If you see an opportunity outside of your niche, go for it. You never know where it could lead you.
Three years ago, I had no idea I would be:
Growing a Money-Making Website,
Building small websites from scratch,
Wealthy Web Writer's Reality Blogger, or
Writing occasional articles for The Writer's Life,
All while traveling the outback of Australia full-time!
Imagine where you could be three years from now … well on the way to achieving your dream of the writer's life.
So while the doors might all seem to be padlocked and the walls built of solid stone, sooner or later you'll find a way through. And yes, you'll probably have a few setbacks along the way. That's okay … everyone does. Just remember that the setbacks simply make the rewards even sweeter.
So if you're thinking of web writing as a new career, my advice is to take the plunge. Imagine where you could be in three years from now. And make it your goal to get there.
The journey will be full of exciting twists and turns … and you'll love it!
If you have any questions on how to get started as a web writer, please ask in the Comments below so we can point you to other resources.

The Professional Writers' Alliance
At last, a professional organization that caters to the needs of direct-response industry writers. Find out how membership can change the course of your career. Learn More »

Published: August 26, 2019